---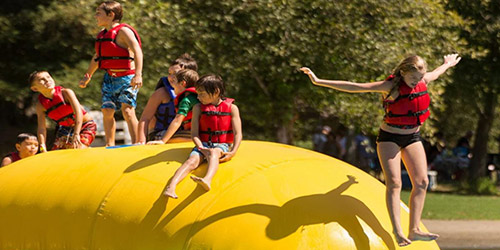 The Water Park is back!
The Water Park at Spring Lake is back! Part playground and part obstacle course, the swimming lagoon's inflatable water park is open daily for the season. New this summer are morning and afternoon sessions and online registration that lets you reserve your water park admission in advance.
---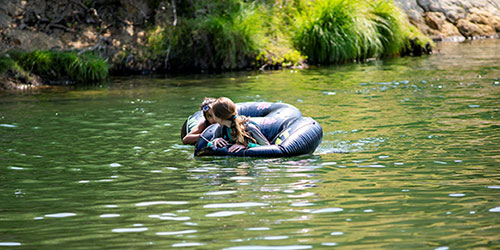 Regional Parks River Shuttle returns
Ride the Regional Parks River Shuttle and avoid the weekend parking crunch at two of the most popular Russian River beaches. For $5, you can park at Tom Schopflin Fields in Santa Rosa and ride roundtrip to Steelhead or Sunset beaches in Forestville. Service runs 10 a.m.-5 p.m. Saturdays, Sundays and holidays through Labor Day.
---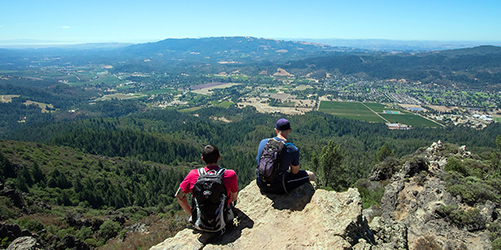 Hood Mountain: Los Alamos Entrance is Open
Newly reopened areas include the park's northwest entrance and parking lot on Los Alamos Road, and Hood Mountain Trail leading to Hood Mountain's 2,730-foot summit. On the south side of the park, accessed via Pythian Road, the Merganser Pond backcountry campground has reopened, along with the lower equestrian parking lot and nearby trails such as Panorama Ranch Trail and Orchard Meadow Trail.
---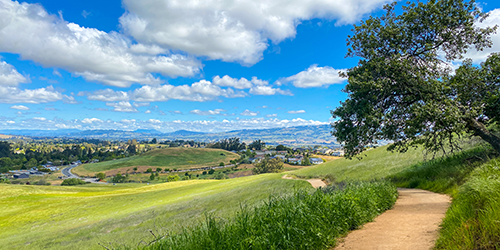 See What's New at Helen Putnam
Celebrate the improved Helen Putnam Regional Park! Visit anytime to enjoy a self-guided tour of the new and renovated trails and other investments at this popular park.
---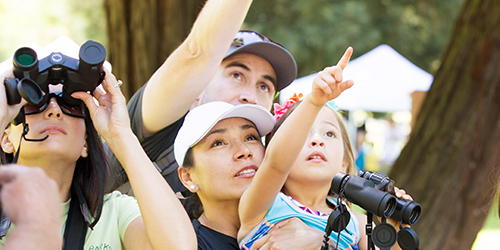 Connect with Nature
Join us for guided hikes, kayaking, day camps, park cleanups and other group outings and activities in the parks.
---