Environmental Discovery Center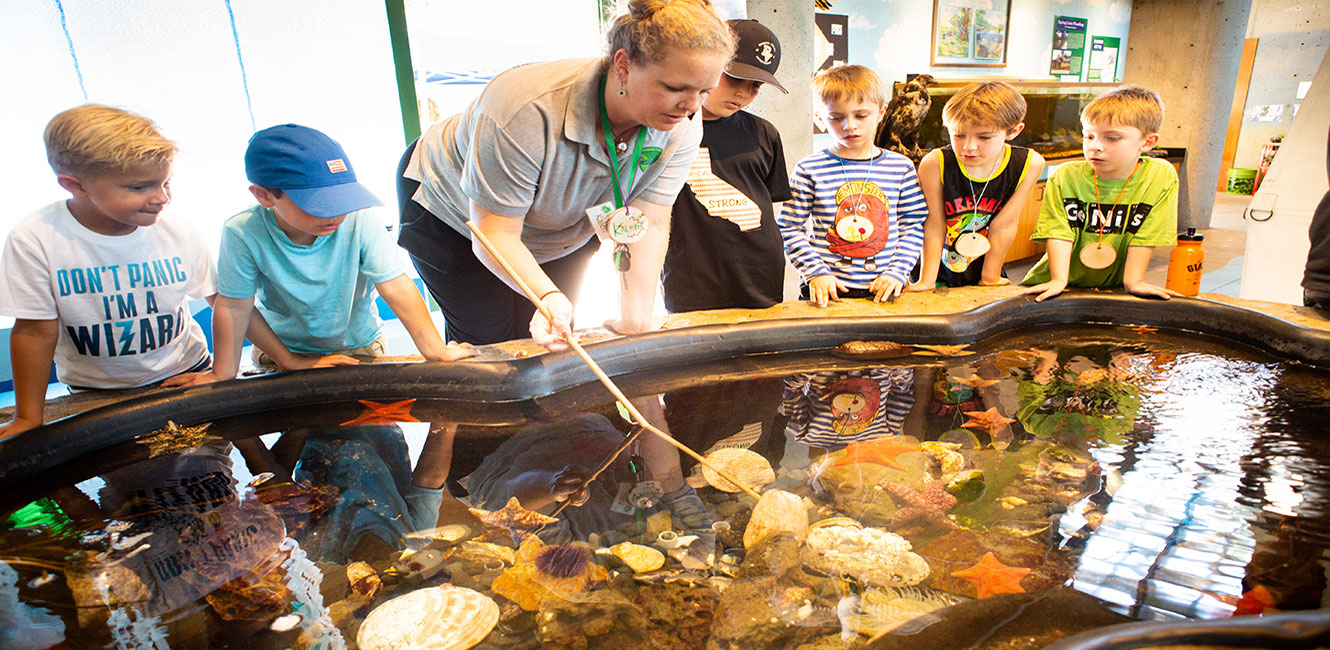 FALL 2023 HOURS: Public Open Hours are Thursday - Friday from 1 - 4:30 p.m. and Saturday - Sunday from 10 a.m. - 4:30 p.m. The current exhibit is "Habitat & Home."
The Environmental Discovery Center at Spring Lake Regional Park is a natural history center featuring hands-on displays and exhibits designed primarily for children in elementary school.
At the Environmental Discovery Center, kids can:
Learn about Sonoma County's ecosystems through exhibits that invite them to touch, climb, crawl, and imagine
Explore a tide pool with live sea creatures, see live fish, and get up close to taxidermy wildlife like mountain lions and coyote
Conduct earth science experiments and learn to look at surroundings in new ways
Hike with a naturalist and learn about local plants and animals
The Environmental Discovery Center at Spring Lake is staffed by naturalists happy to answer questions and help you enjoy your visit. Admission is free.
Exhibits and Sea Stars
The EDC features three rotating exhibits – Habitat & Home, Only Rain Down the Drain, and Fun in the Sun. All three focus on environmental stewardship and invite children to touch, climb, and play while they learn. Exhibits are designed by professional educators and reinforce California's life sciences content standards. The EDC also features a tide pool with live, touchable sea stars as well as displays of live fish and taxidermied wildlife.
Science Saturdays
Naturalists host "Science Saturday" experiments on the second Saturday of each month. These are tangible, fun science experiments that explore the world around us.
Partners
The Environmental Discovery Center was established in partnership with the Sonoma County Regional Parks Foundation and Sonoma Water.
Upcoming events at the EDC