Biking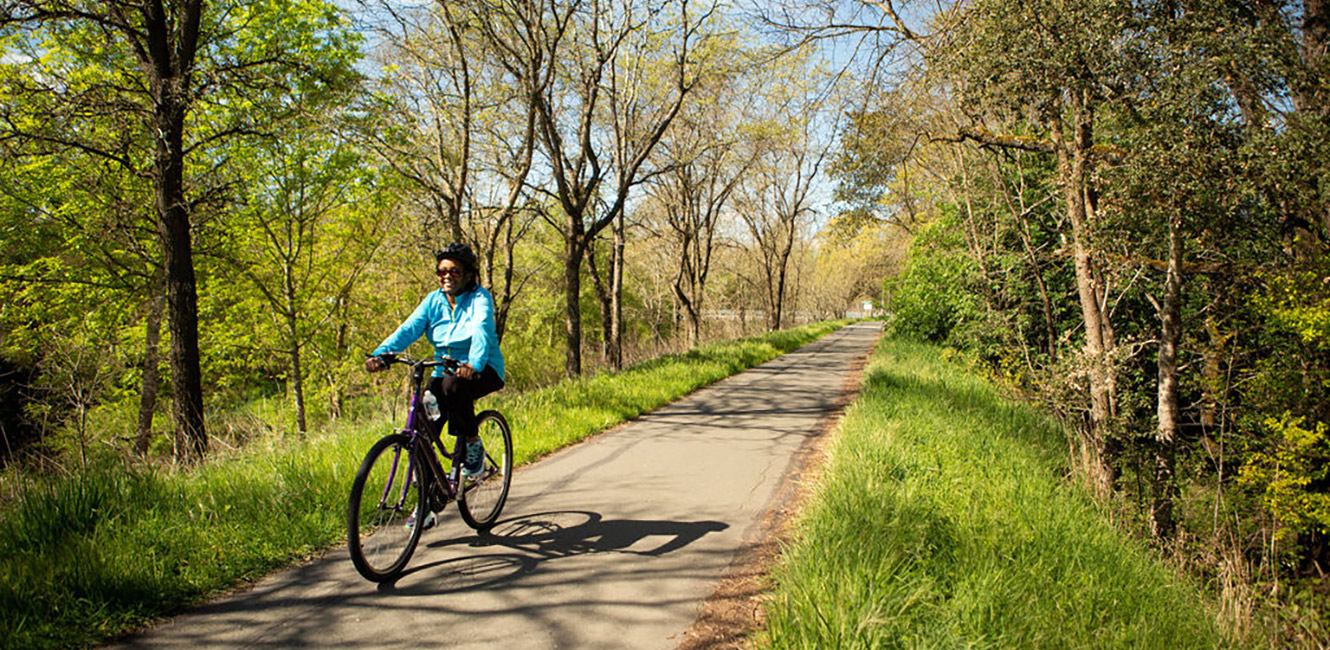 The Regional Parks offer both paved bike routes for street cycling and unpaved trails for off-road riding. Below is a list of some popular trails. For a full list, visit our Find a Park page and search for parks with biking.
The 8.5-mile Joe Rodota Trail runs from downtown Santa Rosa to Sebastopol. The 5.5-mile West County Trail runs from Sebastopol to Forestville. Sections provide views of farms, vineyards and open space. These paved, off-street trails are perfect for casual cyclists, families, or anyone interested in a flat, smooth route.
This 2.14-mile, off-street trail connects the Prince Memorial Greenway in downtown Santa Rosa with Willowside Road in the countryside west of the city. The paved trail runs along the creek, with views of vineyards and ranches, and is a great option for families or other leisure riders.
Our most popular Santa Rosa park features our most popular trail, a paved, 3.5-mile multi-use loop around Spring Lake. The trail has some gentle climbs and links to off-road trails. Spring Lake also connects with Trione-Annadel State Park, a North Bay destination for off-road riding.
This park just west of Petaluma is a good option for beginning mountain bikers who want to build their skills. The park features 6 miles of trails with a variety of terrain and trail widths. Riders will enjoy panoramic views of southern Sonoma County.
Electric Bicycles
Class 1 Electric Bicycles (E-Bikes) are allowed in Regional Parks wherever conventional bicycles are allowed unless otherwise posted. E-Bike riders must adhere to the same trail rules as conventional bicycle riders. Class 1 E-Bikes are pedal-assist only, with no throttle, and have a maximum assisted speed of 20 mph.