Horseback Riding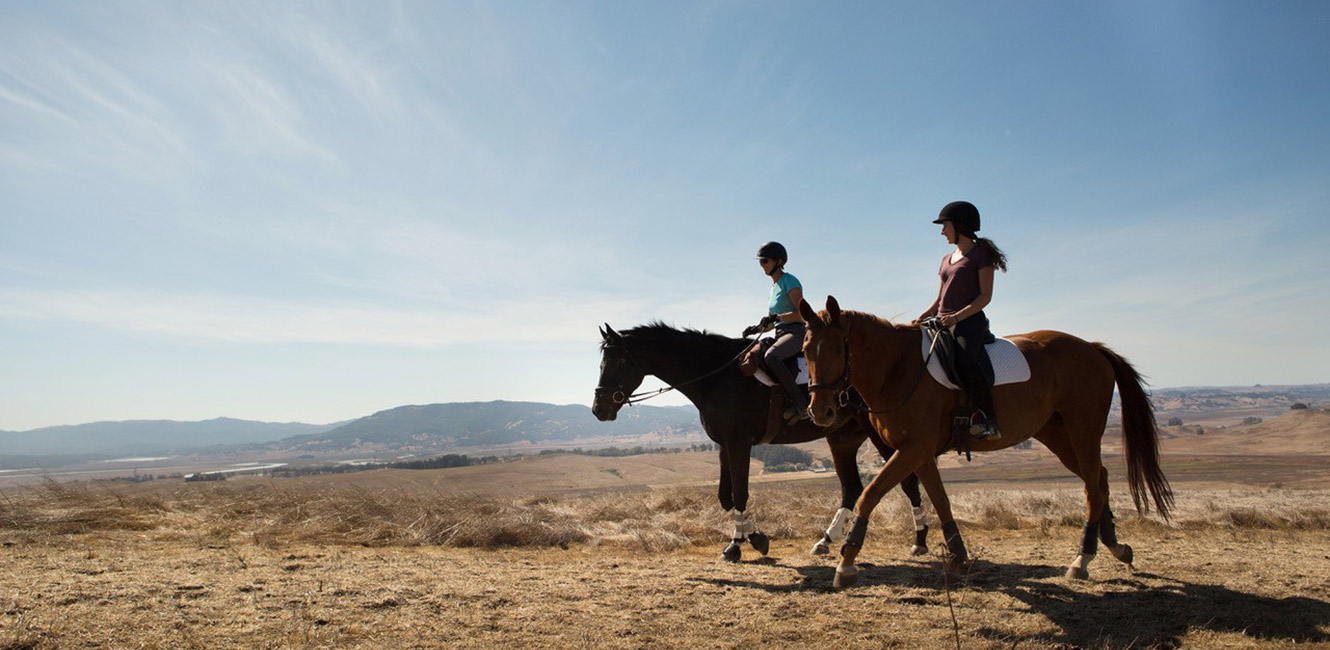 Popular Equestrian Trails
The Regional Parks include a variety of multi-use trails open to equestrians. Here are some of the more popular parks for riders. Most parks with equestrian trails offer trailer parking, manure bins, hitching posts, and water troughs. For a full list, visit our Find a Park page and search for equestrian trails.
This park in northeast Windsor offers nearly 7 miles of trails through oaks and over hills with views of vineyards and valleys.
Horse trails ring the lake and cross wooded hillsides and connect with Trione-Annadel State Park. Trailer parking is through the Newanga Avenue entrance.
This wooded park on the southeast edge of Windsor is one of the most popular with equestrians. Many trails are former ranch roads ideal for group rides.
Equestrians are welcome on the east side of this Bodega Bay beach. Riders should be comfortable encountering picnickers, fishermen, leashed dogs, and people flying kites.
This park west of Petaluma offers nearly 6 miles of horse trails. Riders will enjoy rides through oak woodlands and excellent views of Petaluma and rural Sonoma County.
Equestrians who participate in the interim-use program for this park southeast of Petaluma are welcome to explore its trails on weekends. There is a grazing program in the park, so riders may encounter cattle.
---
Mounted Assistance Unit
The Mounted Assistance Unit is made up of volunteer equestrians who use their own horses to monitor trail conditions and participate in special events. For more information, contact Volunteer Coordinator John Ryan at parks@sonoma-county.org.