Hiking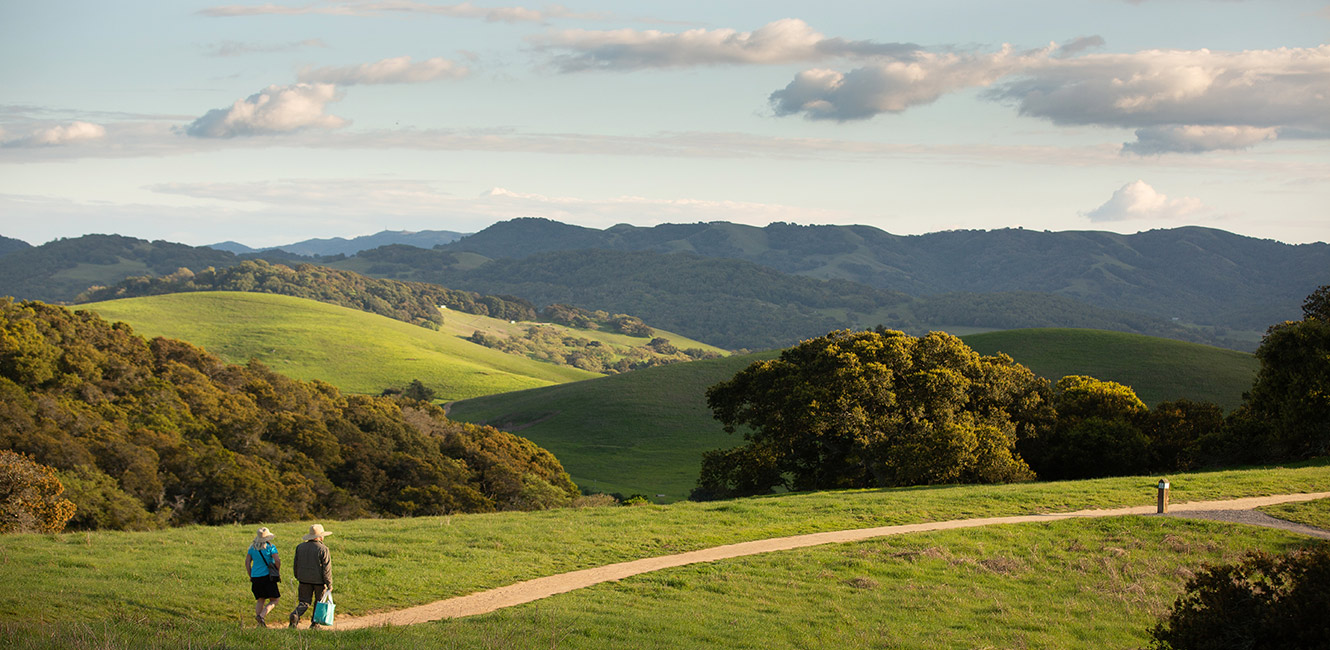 Hiking is by far the most popular activity in Sonoma County's parks. With 150 miles of trails leading to beaches, mountains, forests, lakes, and meadows, it's easy to discover the beauty and benefits of time spent in nature.
Join us on a guided hike or explore on your own by browsing the Find a Park page. There, you can view, print, or download trail maps from individual park pages.
Regional Parks have trails at all levels of difficulty: easy, moderate and challenging. Try some of our recommendations.
Download our wildflower guide to learn more about Sonoma County's spring blooms. Save this easy-to-use guide to your phone, and take it along on your next hike or join us on seasonal guided wildflower walks.
The Trails Challenge guidebook is available as a free download, providing a year-round resource for hiking itineraries and trail information.
Our self-guided "Quest" hikes and Scavenger Hunts are fun, educational adventures to experience on your own, or with your family and friends.
Tips for staying safe and healthy while you enjoy hiking in our Regional Parks.