Kenwood Plaza Park - Kirby Gazebo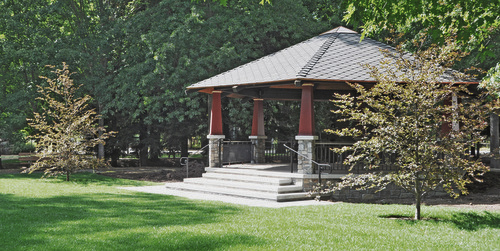 What & Why?
Bobby Musser-Kirby was a little boy who was tragically killed when a eucalyptus tree fell on his family's truck in 2009. Thanks to the generosity of the Kirby Family and a tremendous outpouring of support from the community, the Gazebo at Kenwood Plaza Park was built in his memory.   
Project completed in September 2014.
Gazebo Site Plan