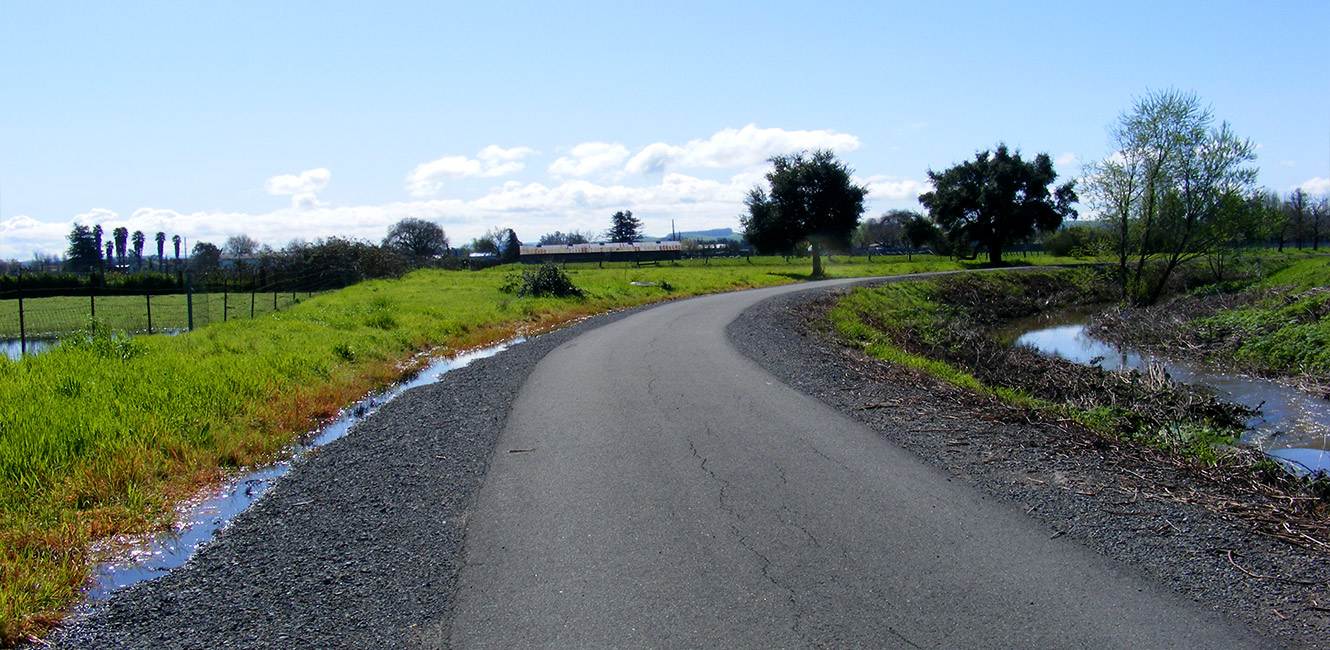 Colgan Creek Trail
3600 Stony Point Road, Santa Rosa, CA 95407
Google Maps™ Directions
Local Weather
The Colgan Creek Trail is a 1.2-mile paved trail running along a portion of the creek between Bellevue Avenue and Todd Road in southwest Santa Rosa. This accessible trail offers an urban, streamside stroll with some birdwatching opportunities and some views of the Laguna de Santa Rosa watershed. In the future, the city of Santa Rosa intends to extend the Colgan Creek Trail from Bellevue Avenue to Victoria Drive to connect to a larger planned trail network.
The trail is open to pedestrians, cyclists, and equestrians.
There is no public parking available for this trail.
Accessibility
This a 1.2-mile paved trail with gentle grades and is primarily a bikeway trail that connects Todd Road to Bellevue Avenue.
There is no accessible parking at either end of the trail.
Restrictions
No motorized vehicles allowed on trail.
Hours
Open sunrise to sunset, except for commuting
Dogs
Allowed on leash
The 1.2 mile paved and wheelchair accessible trail is part of an overall network connection of trails and bikeways as shown in the Sonoma County Bikeways Plan. The Trail currently ends on Bellevue Avenue. The City of Santa Rosa plans to extend the trail from Bellevue Avenue to Victoria Drive.