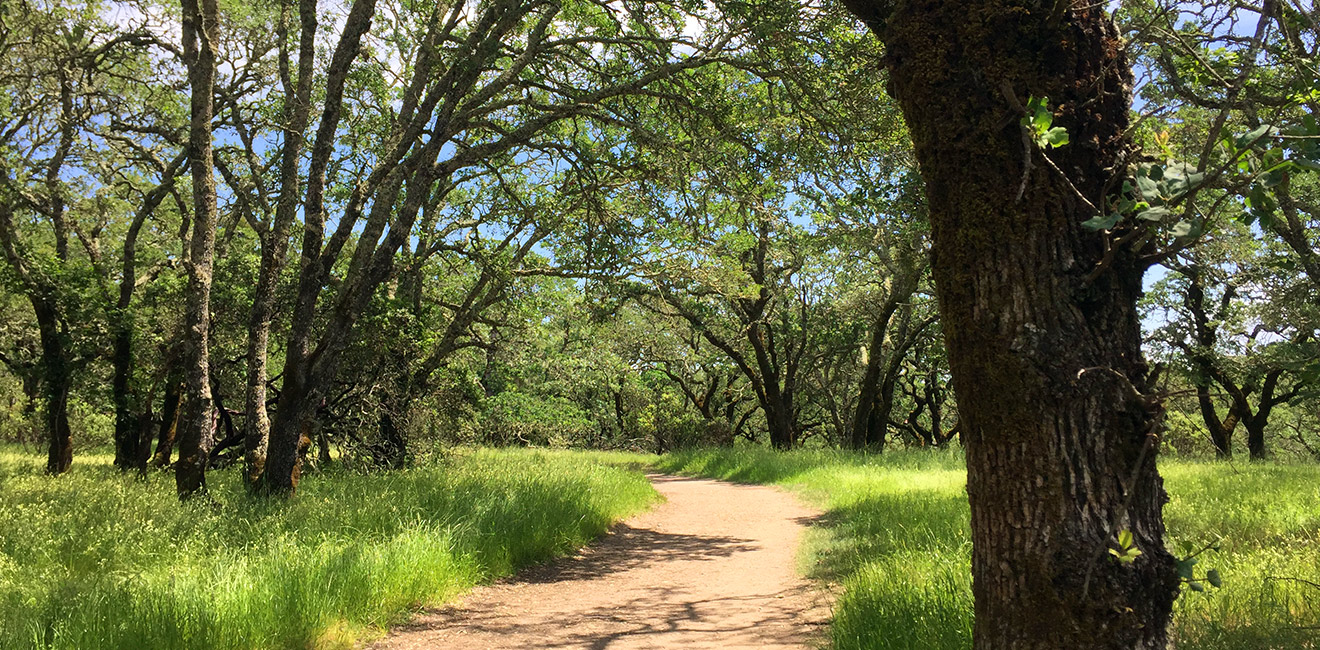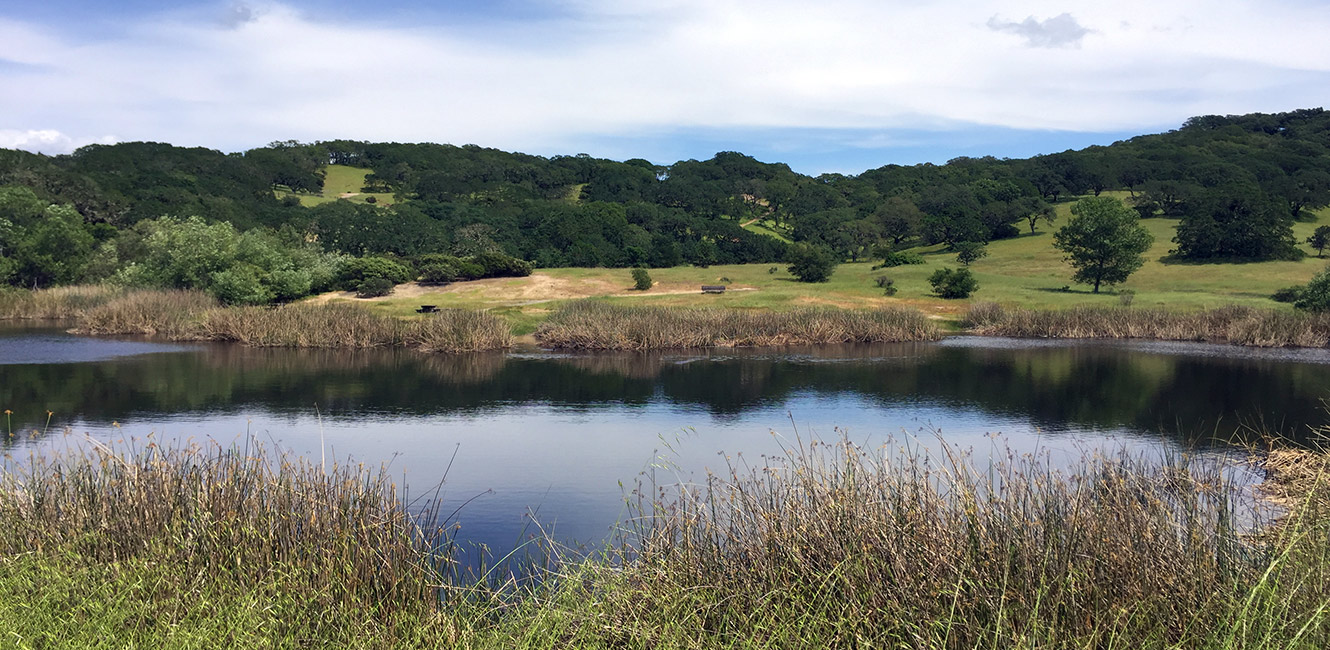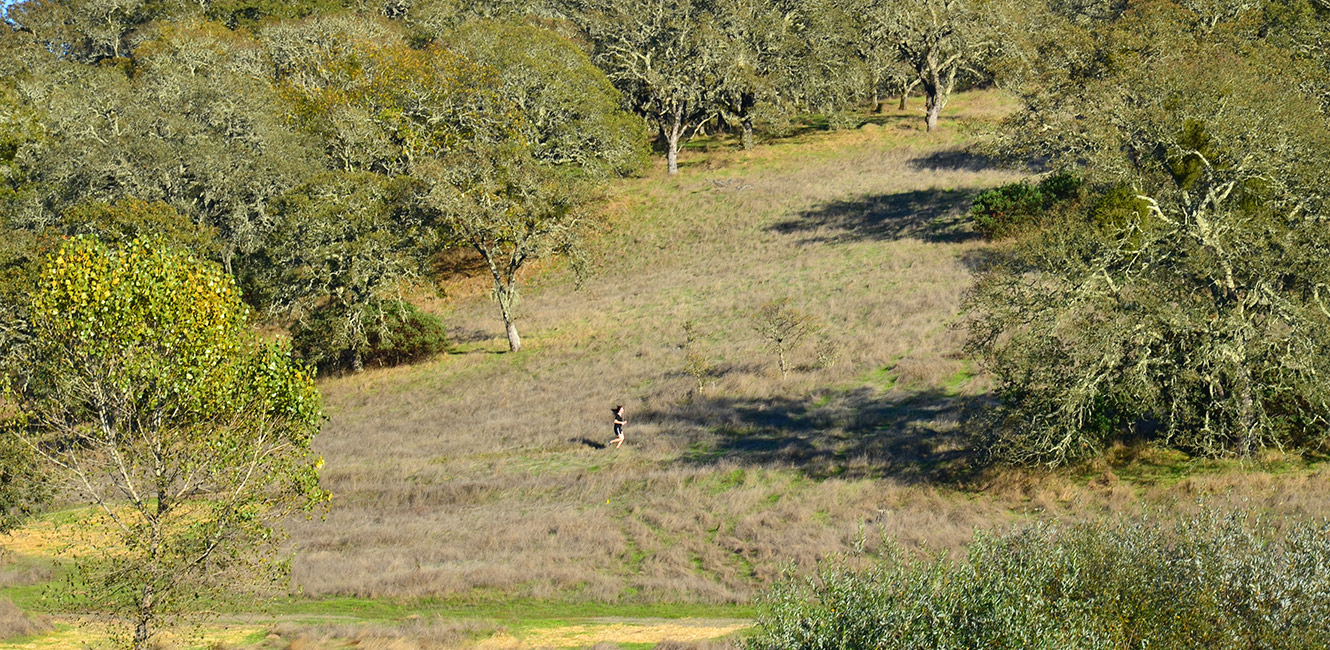 Foothill Regional Park
1351 Arata Lane, Windsor, CA 95492
Google Maps™ Directions
Local Weather
Foothill Regional Park in east Windsor is a 211-acre wilderness park in the foothills of the Mayacamas Mountains. The park features thick oak woodlands, rolling hillsides, ridge-top views of northern Sonoma County, three ponds for bass and bluegill fishing, grassy meadows, and spring wildflowers.
Trails
Foothill Regional Park offers 6.8 miles of trails that vary from the challenging climb up Alta Vista Trail to the easy stroll along Three Lakes Trail.
Westwood and Oakwood Trails feature beautiful woods of oaks and other trees and excellent views of Windsor and the Coast Range. Picnic tables and benches are located throughout the park.
The following trails are open to hikers only: Pond A Loop, Pond B Loop, Pond C Trail, and the Ravine Trail. All other trails are open to hikers, equestrians and cyclists.
Accessibility
Three Lakes Trail is a gravel, wheelchair-accessible trail with a gated parking and picnic area. Gate cards are available at Regional Parks' Santa Rosa office. Call (707) 565-2041 between 8 a.m.-5 p.m. Monday-Friday for more information.
Foothill Regional Park is a 211-acre park in the foothills of the Mayacamas Mountains in east Windsor. The park features dramatic oak woodlands, grassy hillsides, scenic views of central Sonoma County, three ponds for bass and bluegill fishing, and colorful spring wildflowers. Nearly 7 miles of hiking, biking and equestrian trails range from the challenging climb up Alta Vista Trail to the mostly flat route along the Three Lakes Trail. Picnic tables and benches are located throughout the park.

Due to impacts from the Kincade fire, the park may close during high wind advisories or storm conditions. For your safety, please follow all closure notices posted in the park.

;