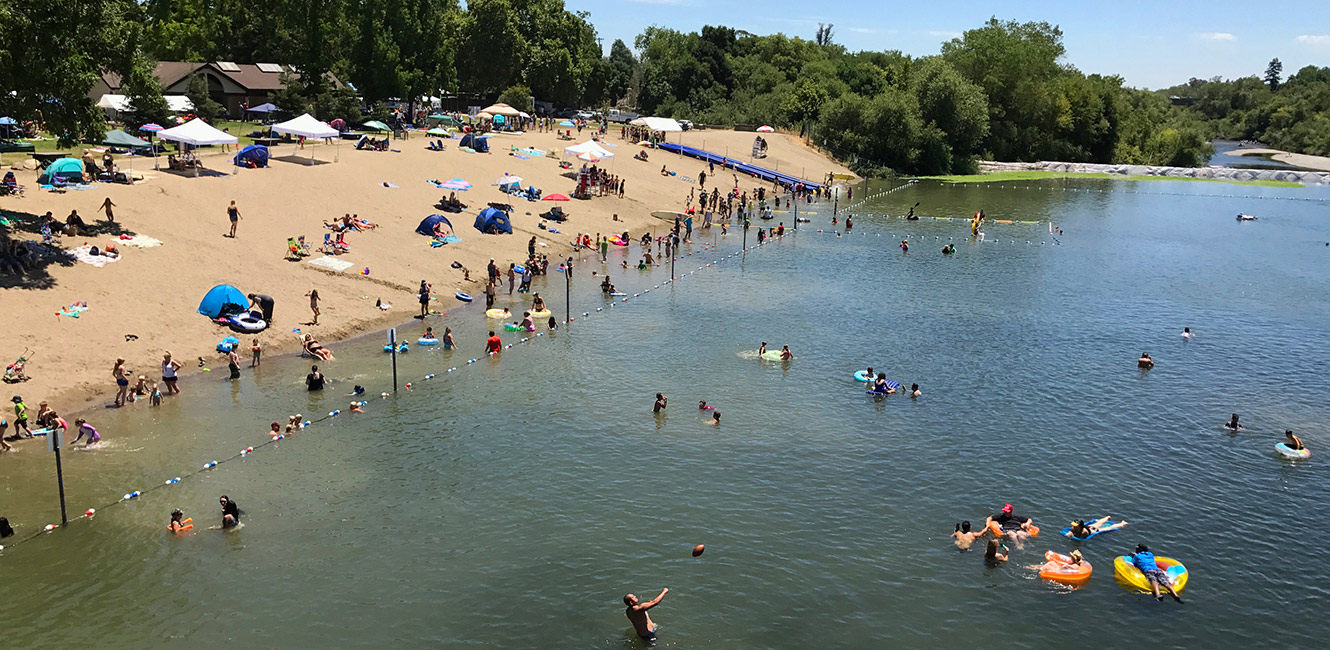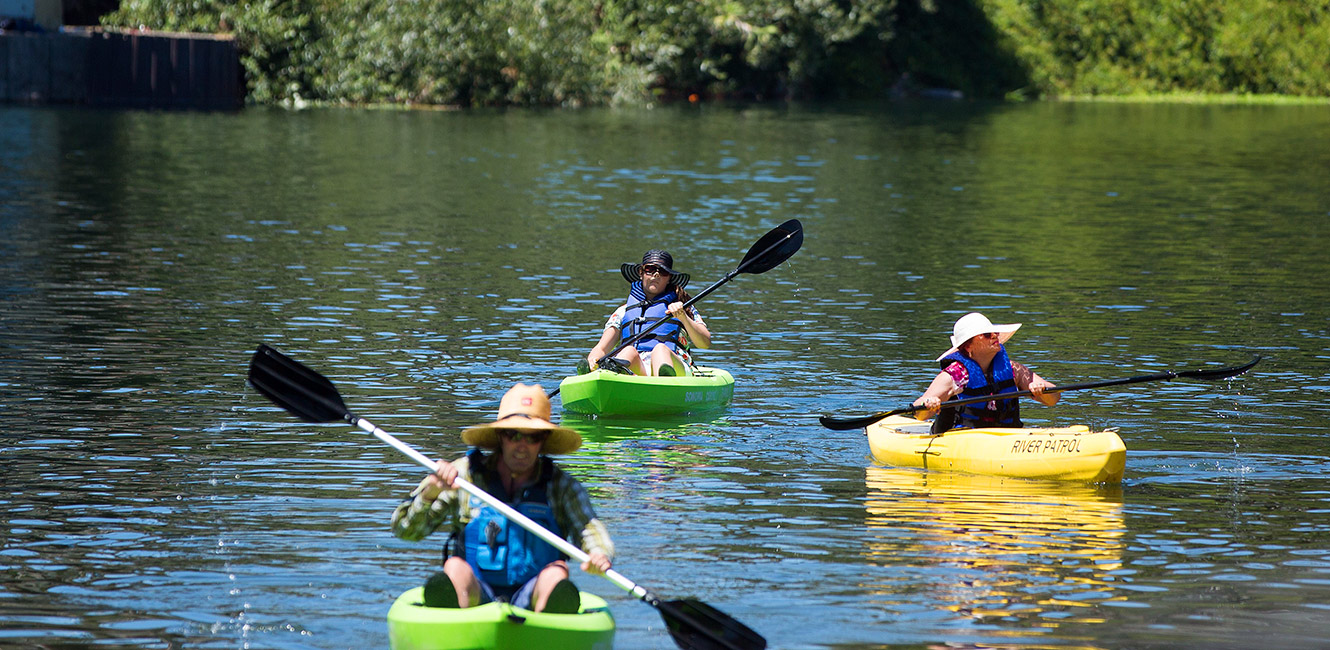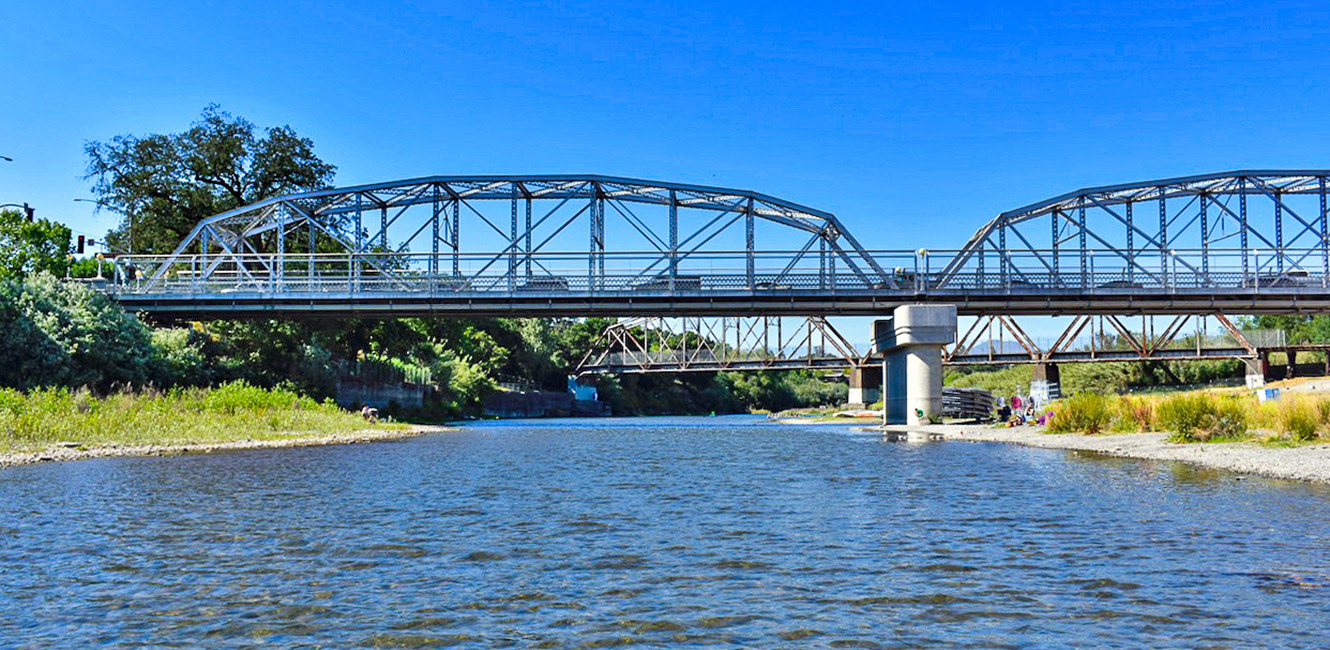 Healdsburg Veterans Memorial Beach
13839 Old Redwood Highway, Healdsburg, CA 95448
Google Maps™ Directions
Local Weather
Due to ongoing drought conditions and reduced river flows, Sonoma County Regional Parks is unable to install the summer dam on the Russian River at Healdsburg Veterans Memorial Beach in 2022. Learn more.
Healdsburg Veterans Memorial Beach offers access to the Russian River for wading, swimming, paddling and sunbathing and also features shady picnic areas, lawns, a par course and restrooms.
Each summer, the wide, sandy beach just south of the city's historic, steel-truss Memorial Bridge is staffed with lifeguards and is a popular destination for playing in the river.
Free loaner life vests are available for use during the summer.
Leashed dogs are allowed on the lawn and in parking lot but not on the beach or in the river.
Alcohol consumption is not allowed in the park.
The seasonal dam at the beach will not be installed in 2022 due to projections for reduced river flows.
The parking area can fill by mid-day on summer weekends, and only limited off-street parking is available nearby.
Accessibility
Healdsburg Veterans Memorial Beach features accessible parking, restrooms, outdoor shower, drinking fountains, picnic sites and path of travel. All-terrain wheelchairs are available on a first-come, first-served basis. Park staff will assist with the check-out/check-in process. There is currently no accessible river access until planned improvements are installed.