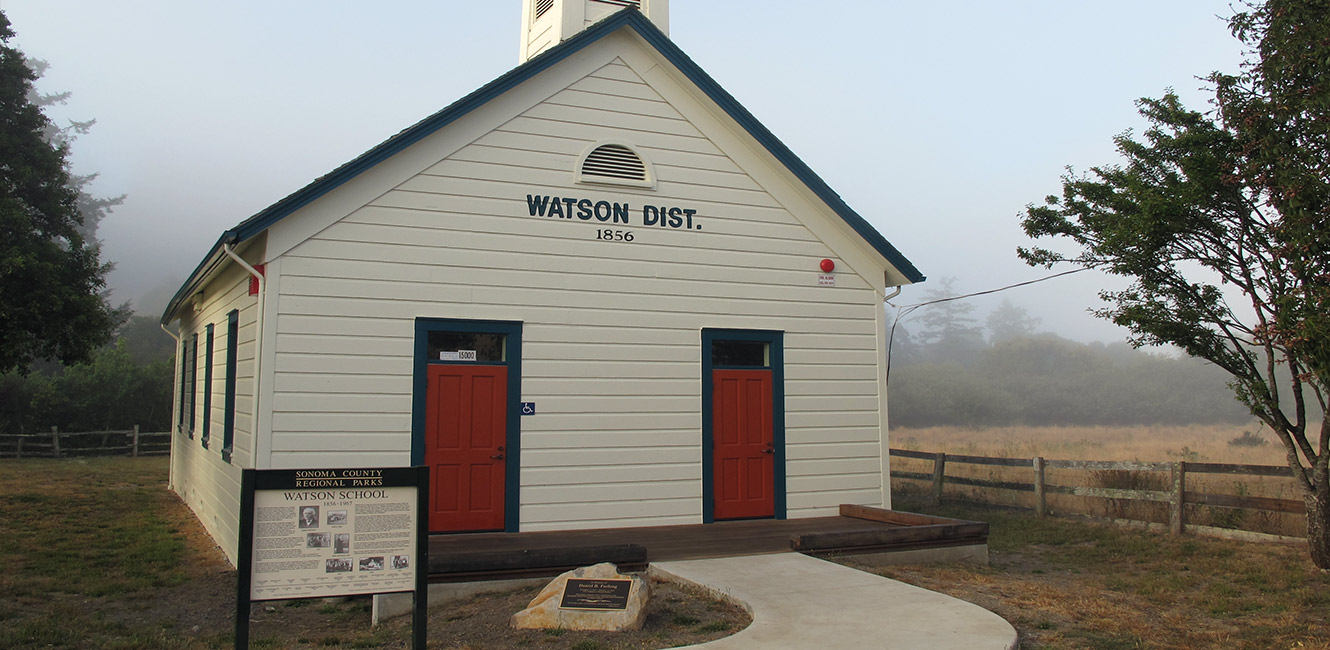 Running Fence - Watson School Historic Park
14550 Bodega Highway, Bodega Bay, CA 94922
Google Maps™ Directions
Local Weather
Watson School was built in 1856 in West Sonoma County, near the village of Bodega, and was an active school until the late 1960s.
The building's interior is closed to the public, but visitors are welcome to walk up to the building for a close-up view of a one-room schoolhouse and to read a panel that describes the school's history.
Adjacent to the school is Christo & Jeanne-Claude Running Fence Park, which commemorates the area as the site of a 1972-1976 art project that consisted of a fabric fence that stretched for 24.5 miles.
This quarter-acre park includes a small parking lot, lawn and picnic tables. A portable restroom is available.
Accessibility
Accessible parking space and loading area; accessible paths of travel to the building, family picnic site, and portable restroom.