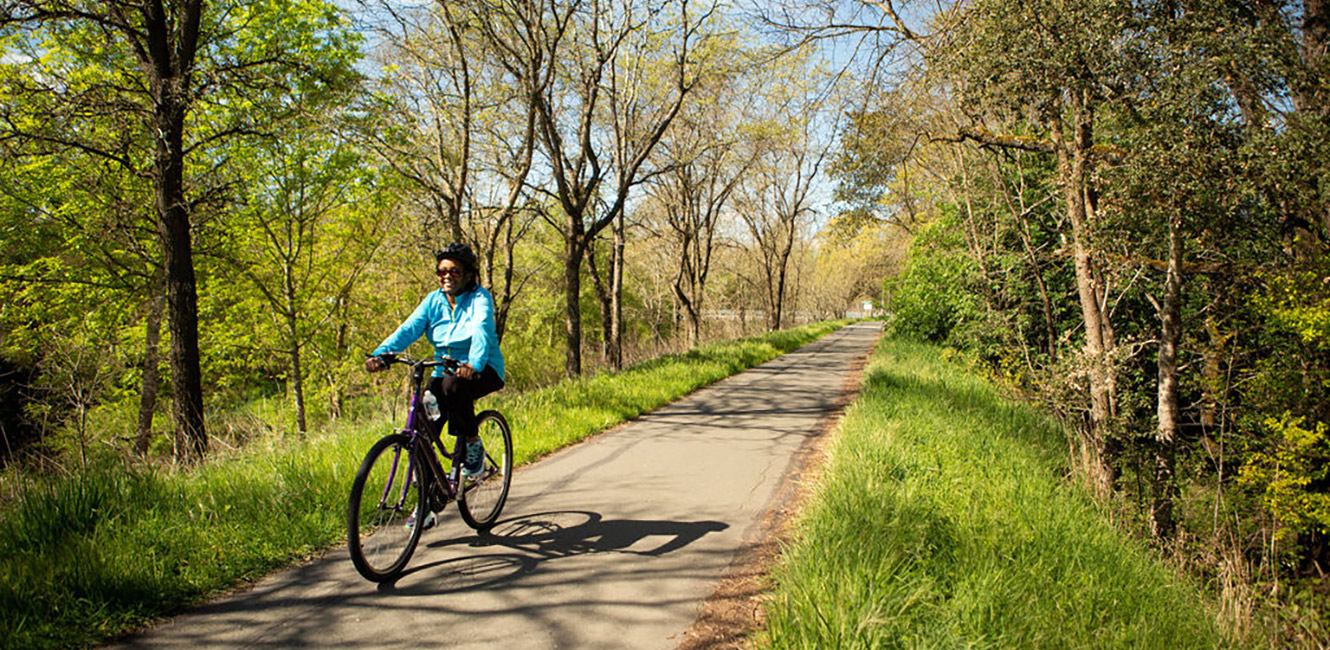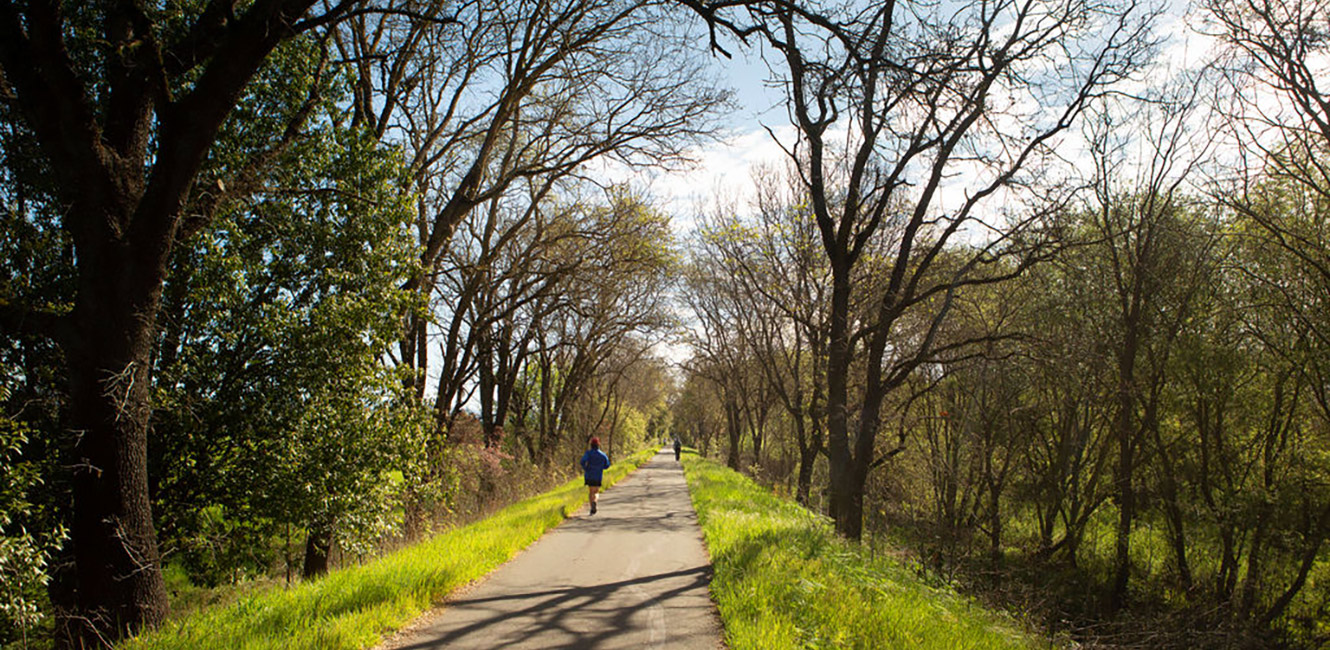 Santa Rosa Creek Trail
782 Willowside Road, Santa Rosa, CA 95401
Google Maps™ Directions
Local Weather
Temporary Partial Trail Closure: The North side of the Santa Rosa Creek Trail, between Pierson St and Stony Point Rd, will be closed for maintenance between approximately 6:00 am and 4:30pm, Monday June 27th through Friday July 1st. The trail will remain open for normal use outside of this time period. During periods of trail closure, the gravel surface trail on the south side of Santa Rosa Creek will remain open.
The Santa Rosa Creek Trail runs along Santa Rosa Creek for 2.14 miles between Willowside Road and Fulton Road, where the City of Santa Rosa's Prince Memorial Greenway continues into downtown Santa Rosa.
Santa Rosa Creek Trail is a paved trail is on a raised area on the north side of the creek with views of the waterway, farms, vineyards, and mountains, including Mount Saint Helena. The trail is popular year-round with walkers, joggers, cyclists, and dog owners and is not open to motorized traffic.
The trail is home to a variety of birds and wildlife and also offers views of cattle and horses grazing in adjacent fields.
The total distance on the trail network from Willowside Road to Santa Rosa Avenue is 6.18 miles.
Parking
Limited parking is available along the shoulder of Willowside Road.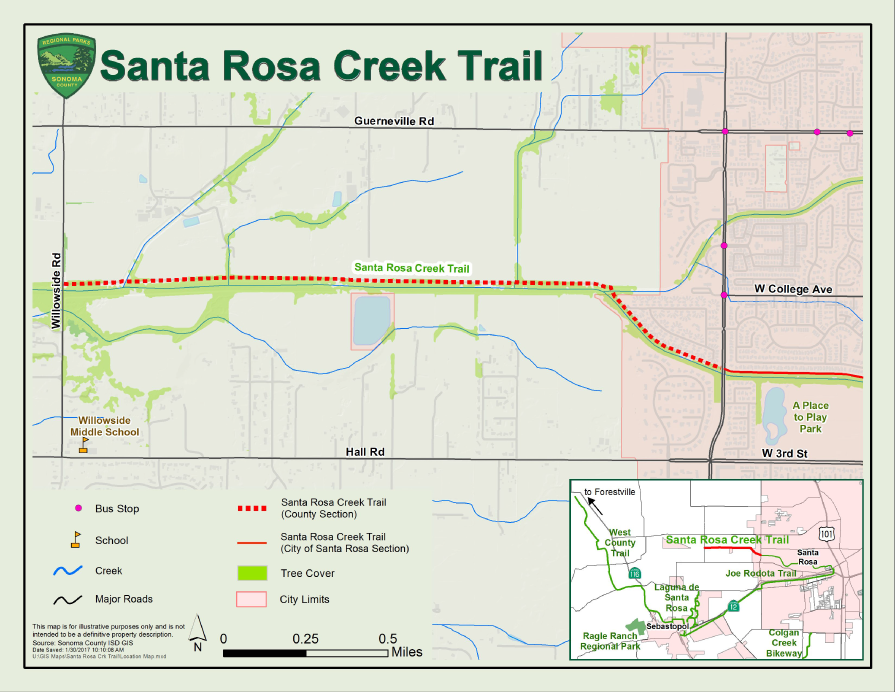 The 2.14 mile Santa Rosa Creek Trail starts at Willowside Road and heads eastward connecting the City of Santa Rosa's Prince Memorial Greenway into downtown Santa Rosa. The trail north of the creek is paved and the trail south of the creek is gravel. On the north side of the trail there are three pedestrian/bicycle bridges that cross the following creeks: Wendel, Peterson, and Piner. You can also access the trail by using the existing gravel maintenance roads located on these three creeks.
When funding is available, the Santa Rosa Creek Trail will be extended westward from Willowside Road to Guerneville Road.