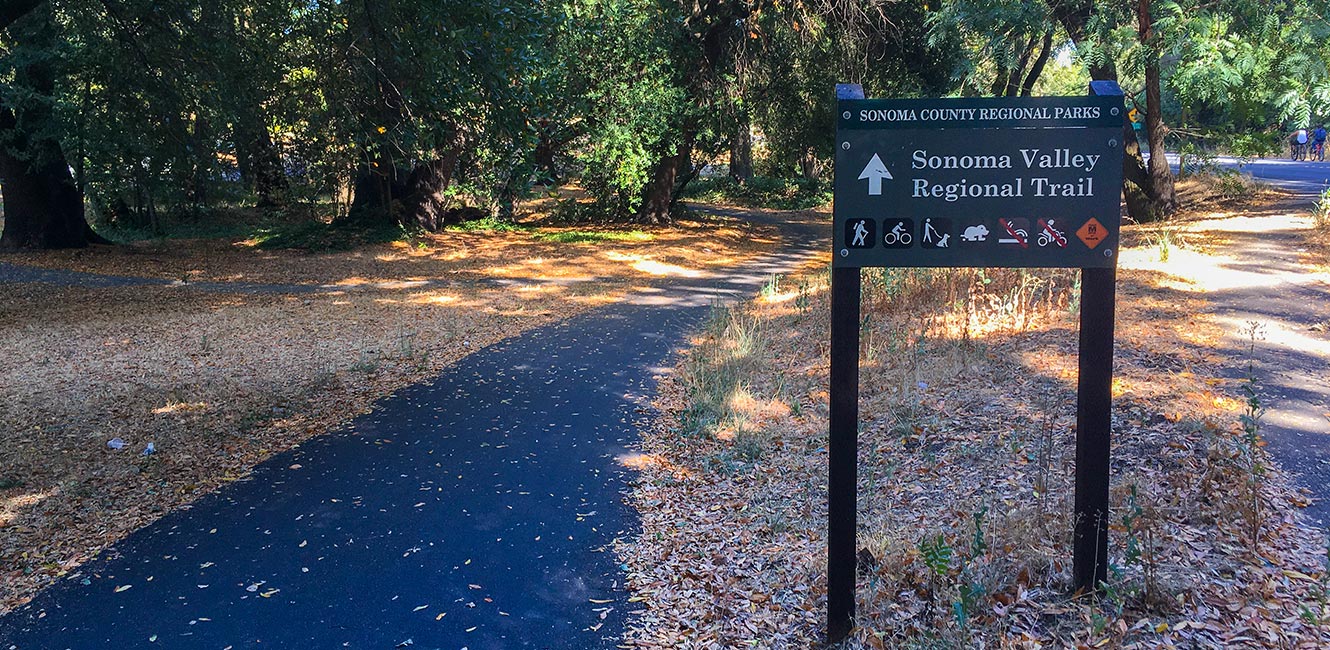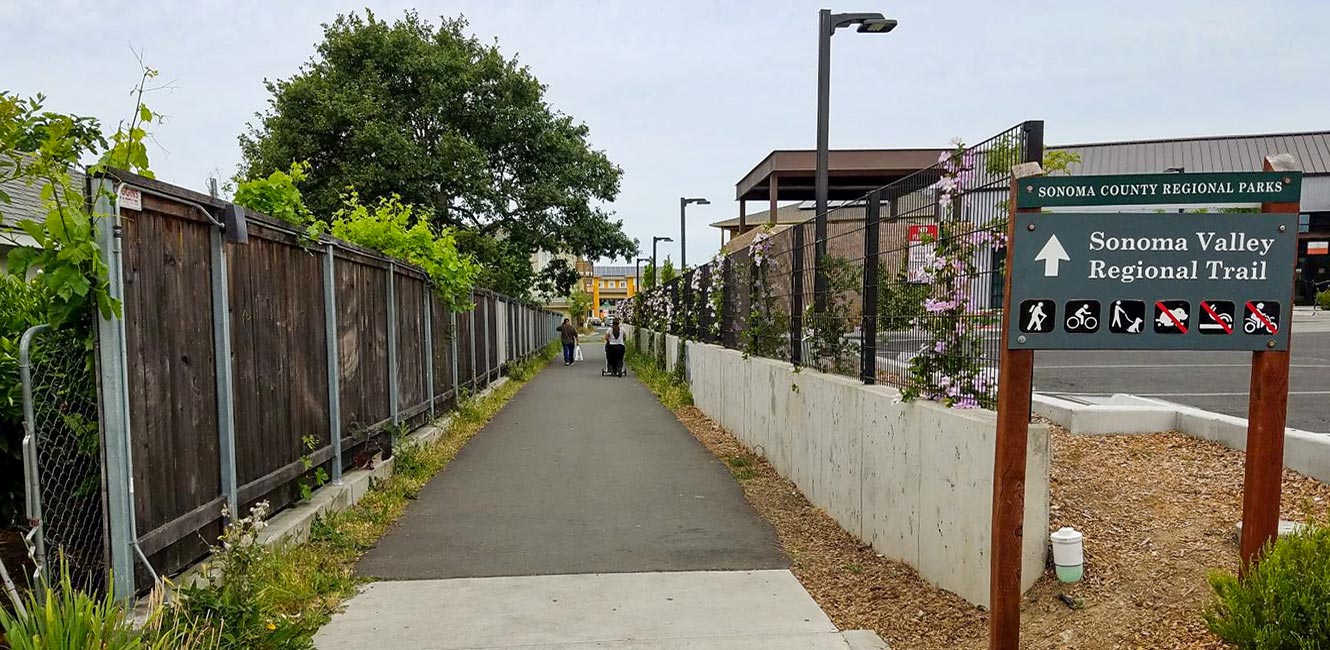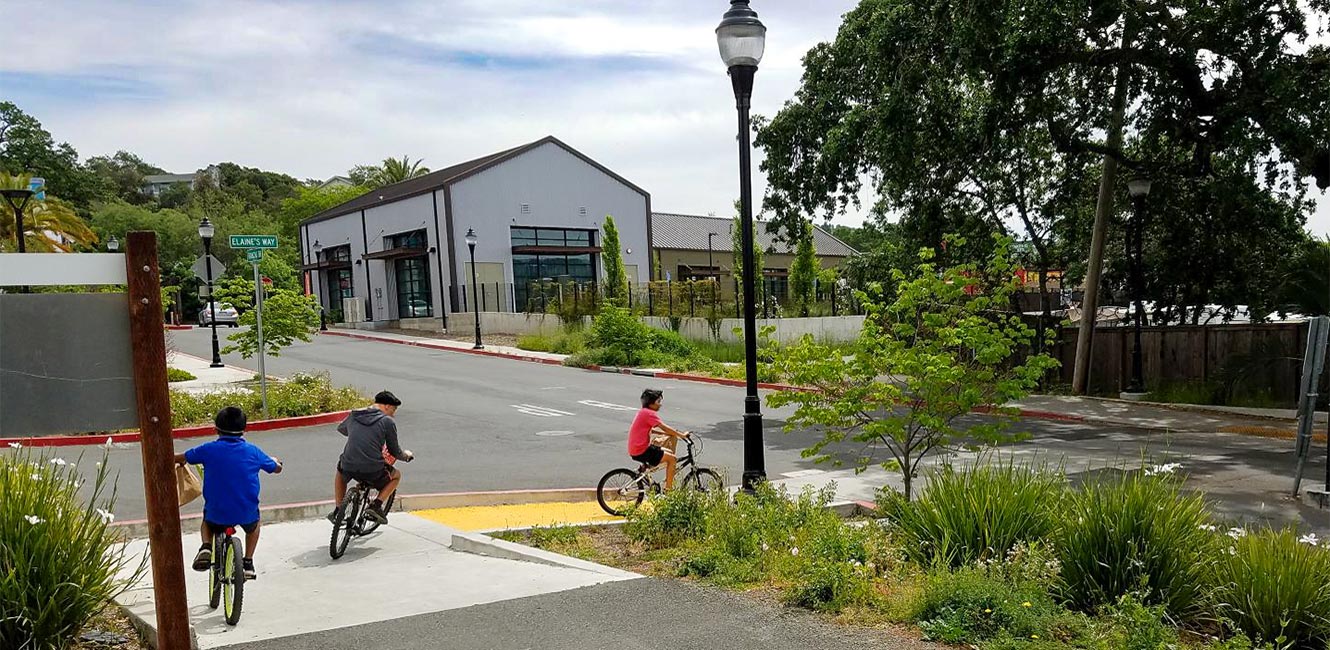 Sonoma Valley Regional Trail
329 DeChene Avenue, Sonoma, CA 95476
Google Maps™ Directions
Local Weather
The Sonoma Valley Regional Trail is a future 15-mile-long bicycle and pedestrian trail running through the Sonoma Valley from Melita Road in Santa Rosa to Maxwell Farms Regional Park in the Boyes Hot Springs area near Sonoma, along Sonoma Highway (Highway 12). It currently exists in smaller sections that are envisioned to link together to make one contiguous trail.
Currently, a .75-mile section of the trail exist between Sonoma Charter School (17202 Sonoma Hwy.) and Larson Park in the Boyes Hot Springs area. The trail section is separate from the roadway (Class I bike path), paved and signed.
Parking for this section is available at Larson Park. The trail runs adjacent to Flowery Elementary School, and behind Vailetti Plaza and Fetters Apartments.
A short section of the Sonoma Valley Regional Trail also exists along the north side of Verano Avenue, near Maxwell Farms Regional Park.
Accessibility
All sections of the Sonoma Valley Regional Trail are ADA-accessible. ADA accessible parking is located at Larson Park.
What's Next?
Additional trail segments will be completed when funding is available. Learn more about planning for future Sonoma Valley Regional Trail segments.