Healdsburg Veterans Memorial Beach Visioning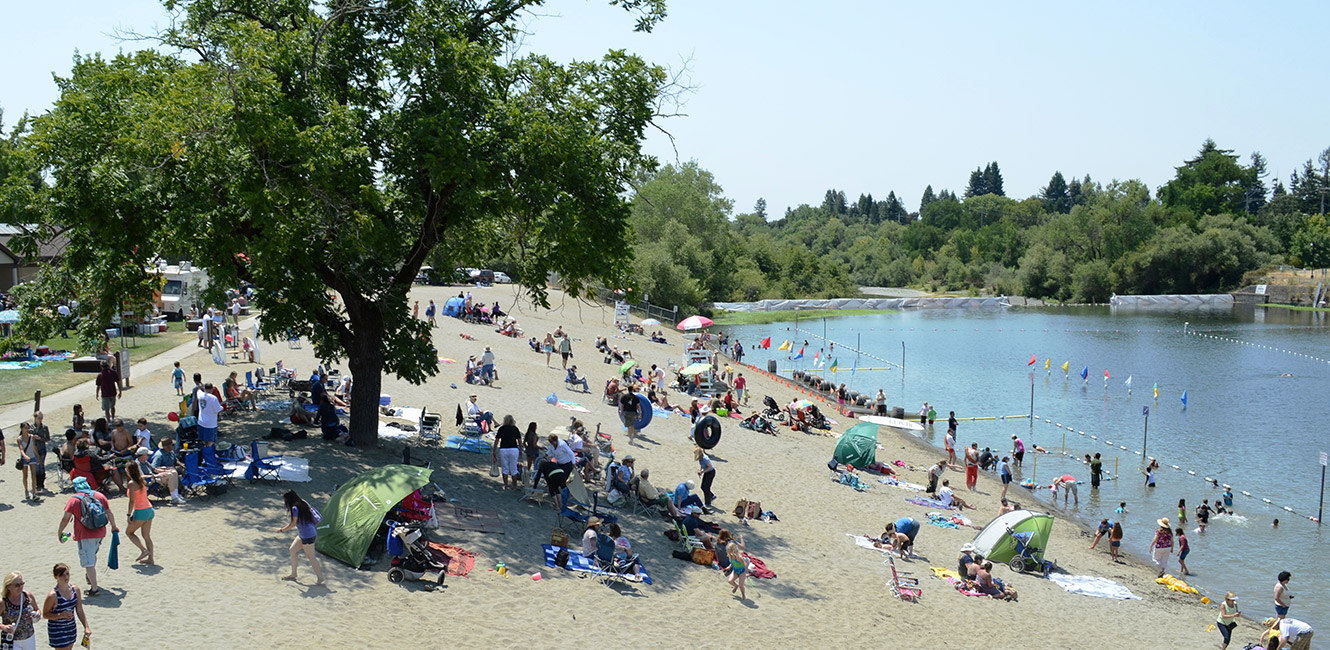 What & Why?
Regional Parks has been operating the Healdsburg Veterans Memorial Beach (HVMB) since 1967 when we became a park district. The majority of the HVMB facilities were constructed in the 1960's and 70's without a master plan, and since the facility pre-dated the California Environmental Quality Act (CEQA), no environmental document was prepared.
The purpose of this project is to conduct a community-based planning process in partnership with the City of Healdsburg, to consider new park facilities and programs based on the current and future needs of the community, which will be included in the Master Plan. Ideas for new park features, including recreational and infrastructure improvements, will be balanced with natural resource values and conservation objectives, to create a Master Plan that is sensitive to the unique river environment.
This project will improve Russian River access, especially for paddle craft launching and take-out, provide a destination playground or other family-centered amenities, and address new regulatory river setback for septic system.
What's Next?
Regional Parks has hired Design Workshop, Inc. to facilitate the community engagement process and develop the Master Plan and related documents for the Healdsburg Veterans Memorial Beach project.
We have completed the initial public surveys to determine who uses the park and when it is used, along with what types of existing facilities and events people like, and what new facilities and improvements they would like to see.
For detailed information on the survey results, please see:
Healdsburg Veterans Memorial Beach Public Survey Results
(PDF: 1.54 MB)
Based on the information received in the surveys and at the first community meeting, we have developed three preliminary alternatives for the Healdsburg Veterans Memorial Beach project that were presented to the public on September 15, 2018. We are now performing a second user survey where the public can comment on the types and locations shown in the three preliminary alternatives, and provide additional ideas on specific facilities they would like to see, or don't feel are appropriate at the park.
The latest survey includes the three alternative graphics and is available on-line by clicking on this link:
We are planning a series of four community meetings to explore expanded uses, amenities, and revenue generation opportunities for the facility. These meetings are in addition to public meetings that will be held at the Healdsburg City Council and the Sonoma County Board of Supervisors. See the project detail page for more information on the project and the first 2 public meetings.
To be notified of upcoming meetings and updates for this project, please
Sign up for Planning Updates