Maxwell Farms Regional Park Renovation Phase 1 Construction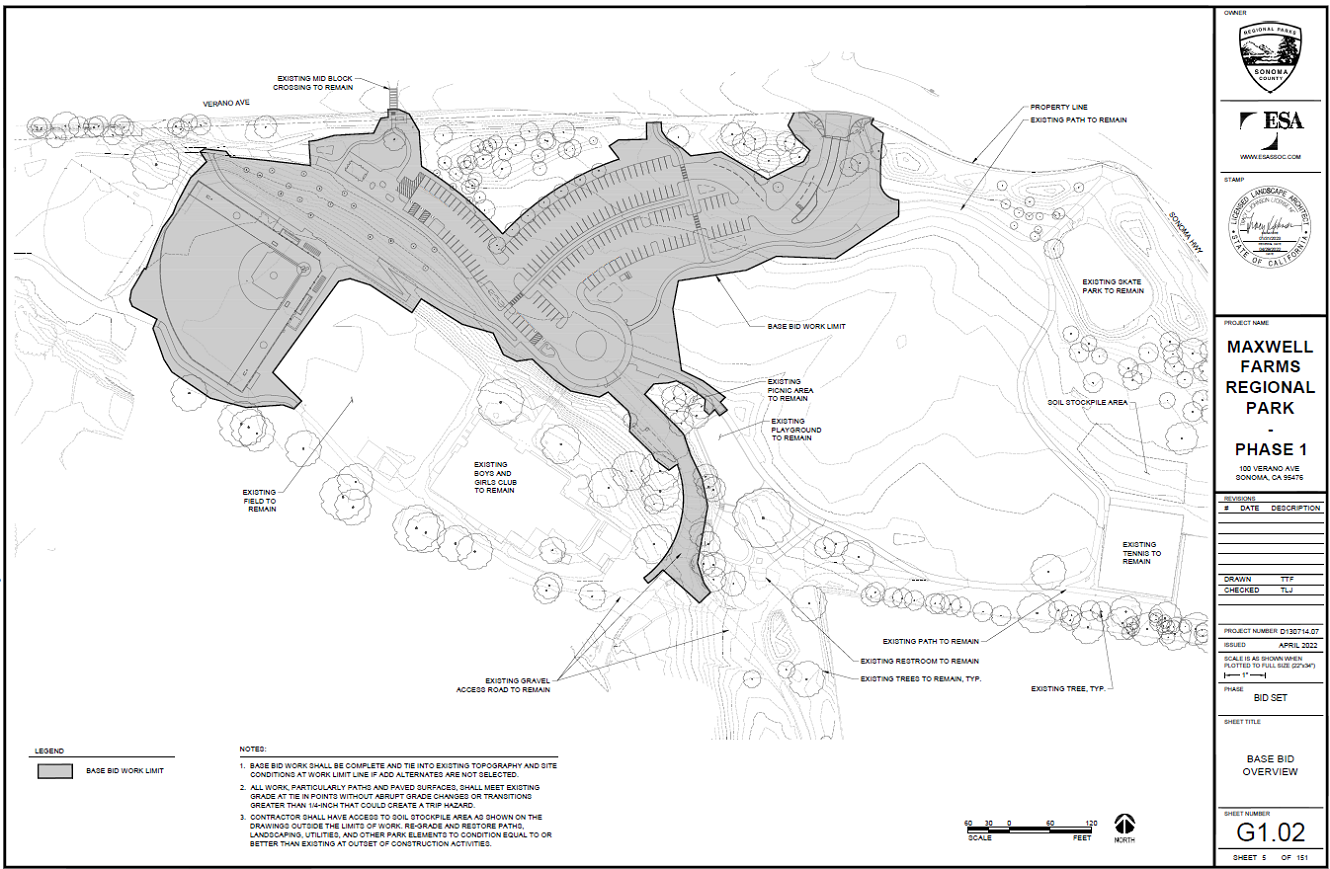 What & Why?
The Maxwell Farms Regional Park Project will renovate and improve active recreation facilities at a heavily used regional park located in the densest urbanized unincorporated area in the county. Construction includes a new all-weather baseball field, a new all-weather soccer field, two new restroom and concession buildings, expanded parking, expanded accessible parking and paths of travel, utility improvements, picnic areas and other site amenities and furnishings. The project will improve safety, access, and circulation with a newly aligned and expanded entry drive.
On August 2, 2022, the Board of Supervisors approved the construction contract with Bauman Landscape and Construction Inc. in the amount of $7,277,944.
What's Next?
Estimated Construction Period: August 2022 – Summer 2023
Estimated Opening: Late Summer 2023
Temporary Closures:
The areas shown in the Phase 1 Map including the existing parking lot, the existing baseball fields and the large open grass field will be closed until construction is complete.
There will be temporary trail and traffic reroutes. This will include reroutes to allow for the Boys and Girls Club to continue their daily operations during the project.
Construction Status: Active
Resources