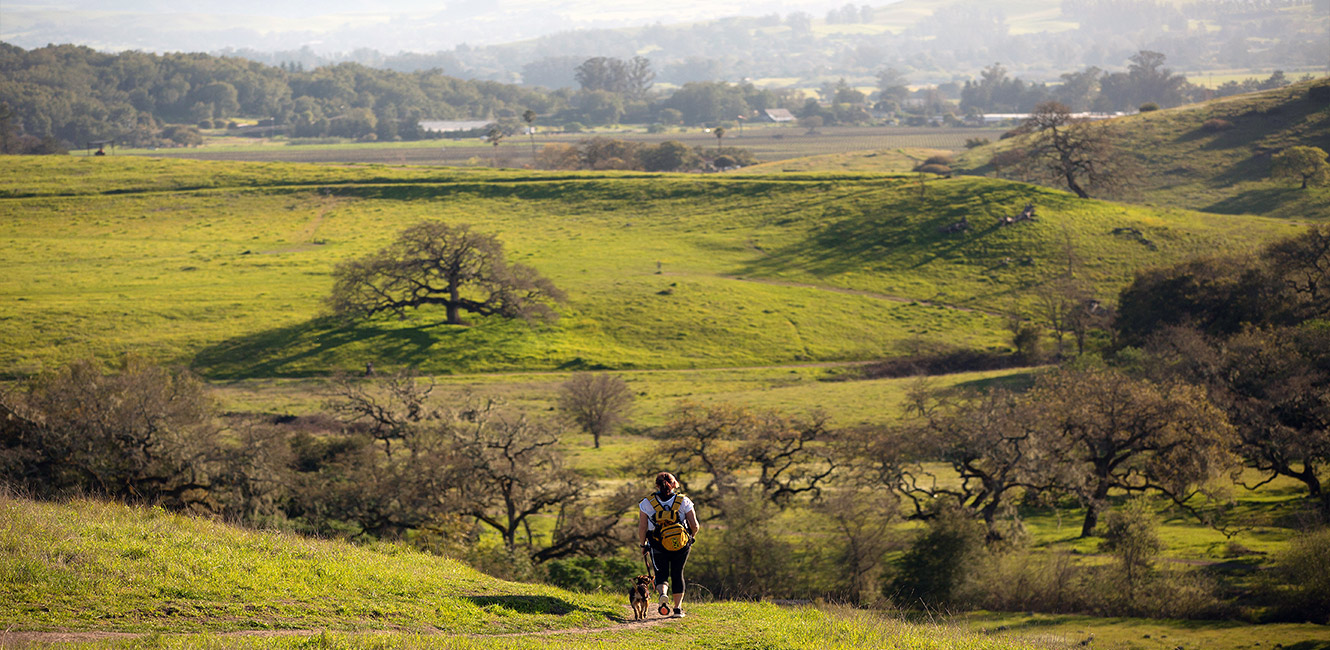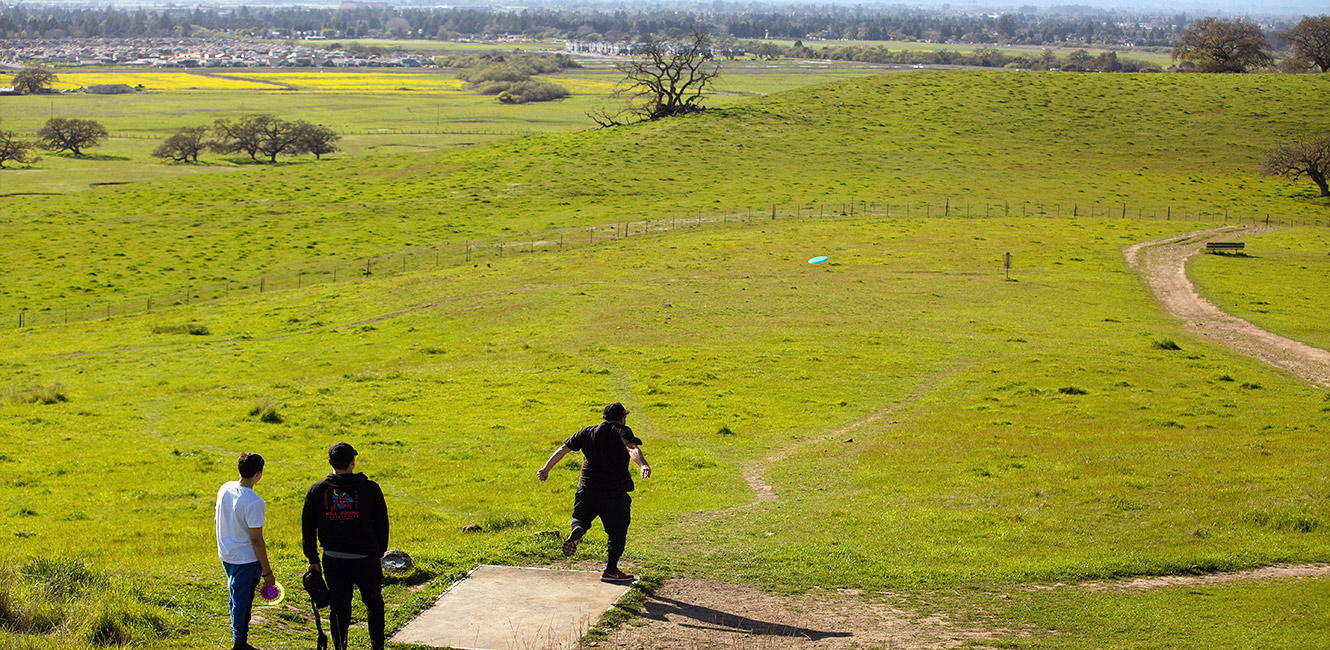 Crane Creek Regional Park
5000 Pressley Road, Rohnert Park, CA 94951
Google Maps™ Directions
Local Weather
Crane Creek Regional Park features rolling grasslands and beautiful oaks east of Rohnert Park. The 128-acre park has 3.5 miles of trails and an 18-hole disc golf course. Crane Creek flows through the middle of the park. Ridges offer sweeping views of the countryside. Meadows are covered with wildflowers in spring.
Picnic tables are located throughout the park. Restrooms are in the parking lot. There is no drinking fountain.
Trails
Multi-use trails loop around the perimeter of the park, with additional hiking-only trails crossing the interior and running along the creek.
Crane Creek offers 3.5 miles of trail through meadows and oak woodlands. The trails cover rolling terrain, with the easiest trails running parallel to Crane Creek beneath mature oaks. For a little bit more exertion, the Fiddleneck and Hawk Ridge trails offer excellent views from the top of the eastern hill.
The Fiddleneck, Buckeye, and Northern Loop trails are suitable for equestrians, hikers, and bikers. Many equestrians enjoy riding the seasonal firebreak that follows the southwestern boundary of the park. The remaining trails are suitable for hiking only.
Recommended Trail Loops
Fiddleneck - Creek trails = 1.3 miles
Fiddleneck - Buckeye - Creek Trails = 1.3 miles
Creek - Poppy - Fiddleneck trails = .8 miles
Fiddleneck - Hawkridge Trails = .5 miles
Creek - Lupine - Fiddleneck Trails = 1.1 miles
Creek - Buckeye - Fiddleneck - Creek = 1.9 miles
Cattle Grazing
Cattle graze seasonally at Crane Creek to reduce fire risk and promote biodiversity. View tips for hiking and biking in parks where cattle graze.
Accessibility
The Creek Trail is wheelchair accessible with a compacted gravel surface with gentle grades.
Upcoming events at Crane Creek Regional Park