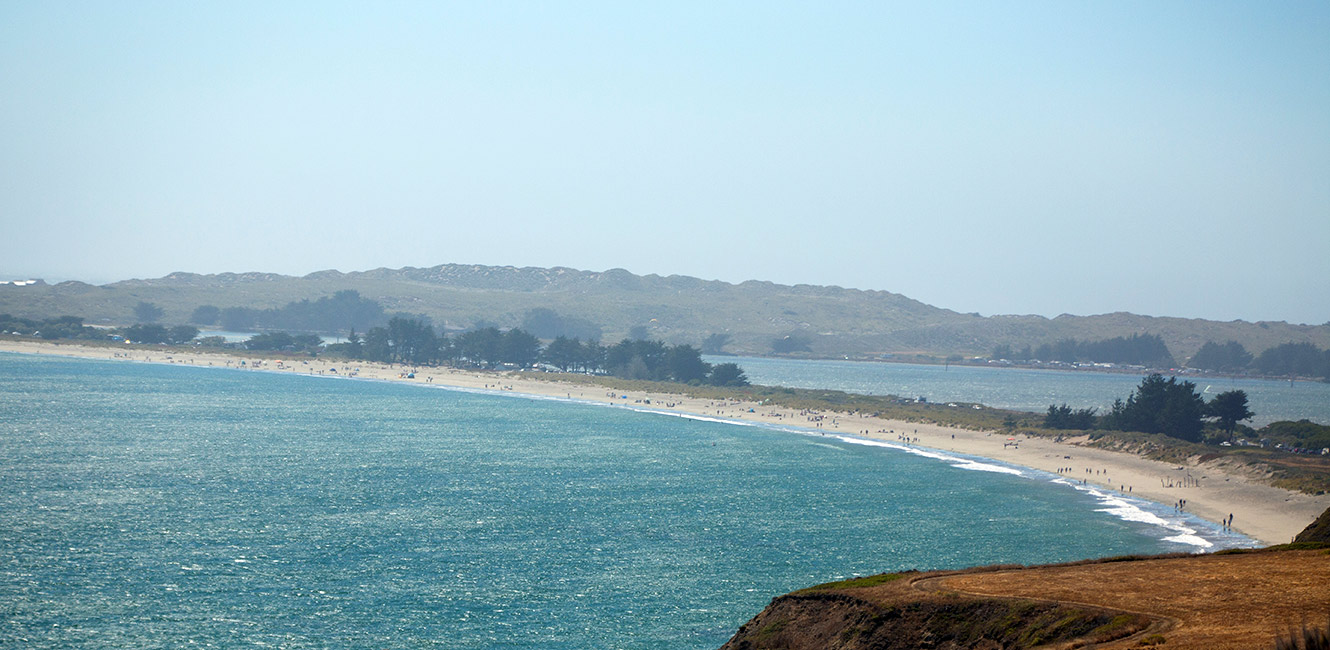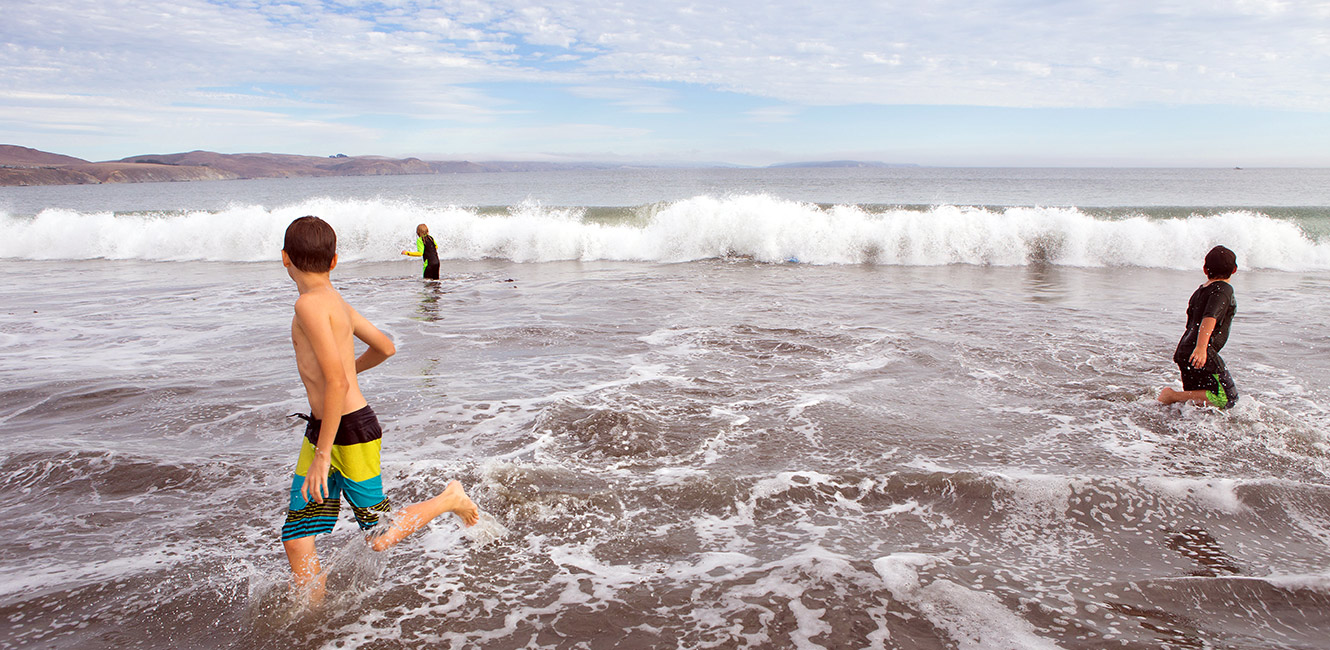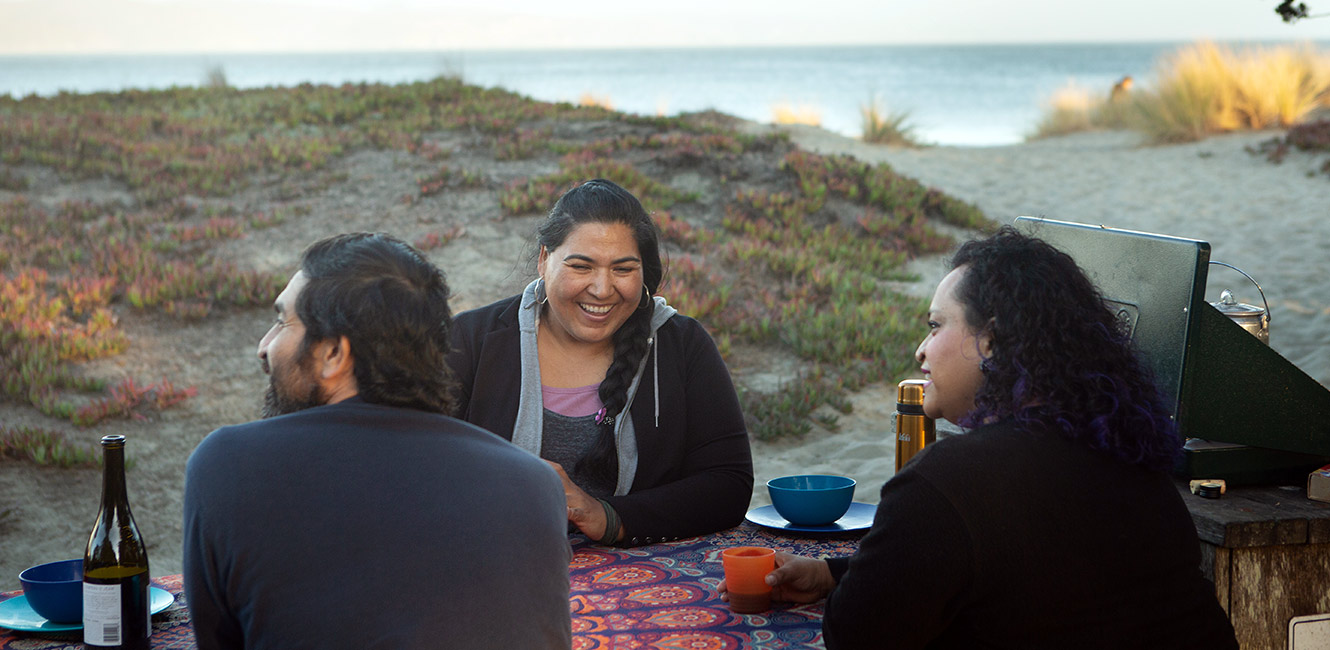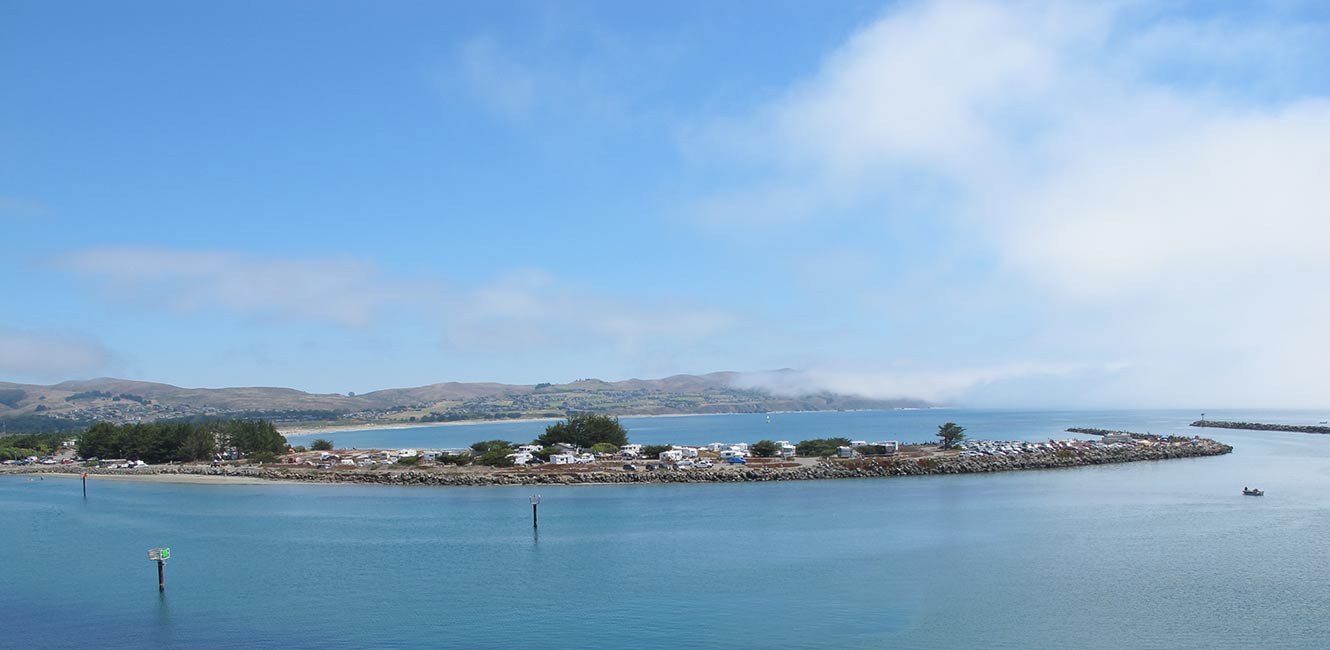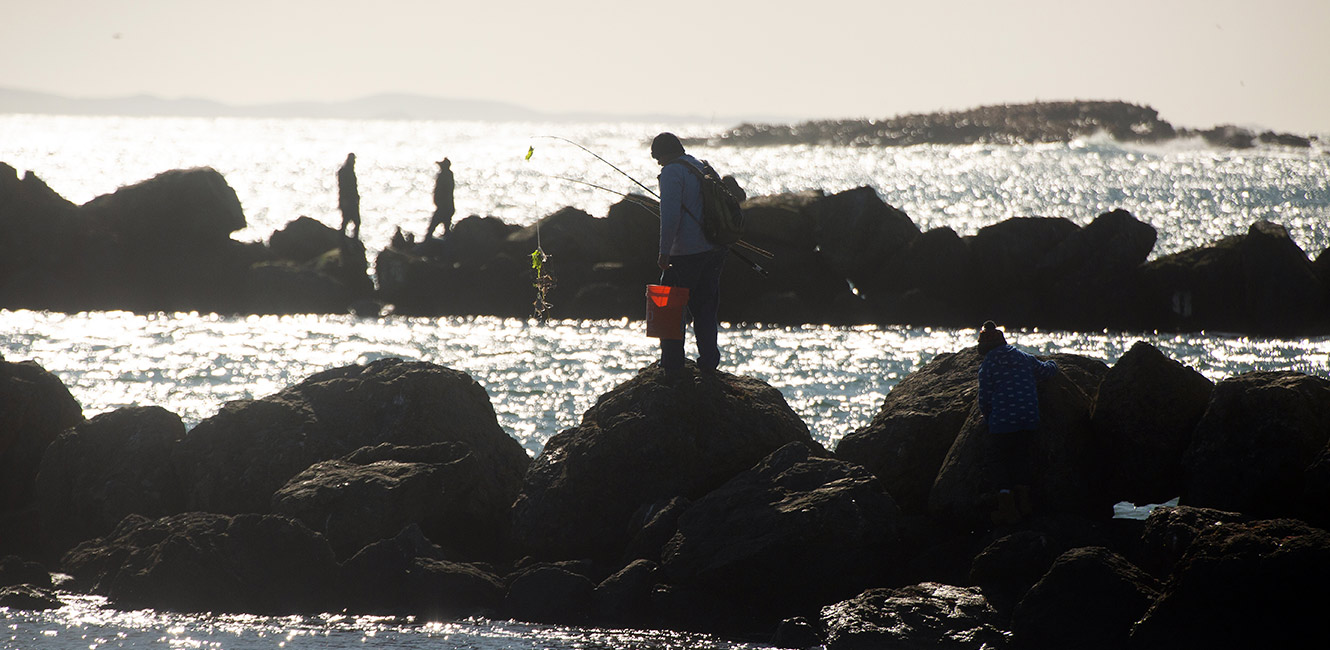 Doran Regional Park
201 Doran Beach Road, Bodega Bay, CA 94923
Google Maps™ Directions
Local Weather
Hours
7 a.m. to sunset
Parking
$7 or free for members
Launch fee
$4 for trailered boats or free for members

Dungeness crab season regulations: The recreational Dungeness crab season opens on Nov. 4, 2023, but a temporary restriction on the use of standard crab traps is in place on the Sonoma Coast, per state regulations. Hoop nets and crab snares are still allowed. The opening of the commercial Dungeness crab season has been delayed. Learn more.
Nearshore groundfish regulations: Effective Sept. 1, CA Fish and Wildlife has closed the nearshore groundfish (rockfish and lingcod) fishery on the Sonoma Coast. Learn more.
Doran Regional Park features a wide, 2-mile stretch of beach on Bodega Bay and is ideal for walking, picnicking, playing in the sand, flying kites, surfing, and birdwatching.
More than 120 tent and RV campsites are available for reservation year-round.
The Miwok Group Picnic site is available for reservation, and can accomadate up to 50 participants.
A boat launch provides access to Bodega Harbor and Bodega Bay for sport fishing, kayaking and kite surfing. A rock jetty on the west end of the park is a popular spot for fishing and exploring sea life.
Camping
Doran Regional Park features campsites for tents, trailers and RVs. Reservations are required and can be made up to 12 months in advance.
The park includes five campground areas: The Shell, Gull and Cove campsites are located between Bodega Harbor and Doran Beach Road while the Jetty and Miwok campsites are between Bodega Bay and Doran Beach Road.
Electrical hook-ups are not available. Generator hours are 8 a.m. to 8 p.m.
Potable water is available throughout the campgrounds.
Restrooms feature flush toilets, coin-operated showers and electrical outlets.
Dogs on leash are allowed with a fee.
Dump station fee is $7.
Trails
A walk along the shoreline at Doran Regional Park is approximately 2 miles one way from the rock jetty at the west end to the rock formations near Pinnacle Gulch on the east end.
A 1.3-mile trail meanders through grassy dunes on the northern edge of the beach and connects to an ADA-accessible boardwalk with benches and viewing areas.
Horses are allowed on a 1-mile stretch of beach at the east end of the park.
Cheney Creek Trail connects Doran Regional Park to Birdwalk Coastal Access Trail, crossing the marsh adjacent to Bodega Harbor. Parking for Birdwalk Coastal Access Trail is along Highway 1.
History
Bodega Bay has a long history of human activity. It has been the home of the Coast Miwok and Pomo people for thousands of years and has provided abundant resources for hunting, fishing and gathering.
The first recorded European contact in Bodega Bay was by Spanish explorer Juan Francisco de la Bodega in 1775. Russian, Spanish, Mexican and Anglo-American settlers arrived in the 1800s.
By the 1940s, the parkland was part of ranchland owned by William "Billy" Doran. During World War II, the federal government took control of a portion of it to create a safe harbor for rescue operations. The harbor was dredged and jetties of locally quarried rock were built at its entrance.
By 1948, the north side of Doran Beach was filled and the harbor opened to small commercial and sports craft. The land eventually passed to the County of Sonoma and the beach was established as a Regional Park in 1967. The U.S. Coast Guard Station Bodega Bay has been on park grounds since 1963.
Western Snowy Plover
The western snowy plover is a small shoreline bird that forages on the beach for small invertebrates. Males and females share incubation duties and will often perform a broken wing display to distract predators from their nests. Once widespread on Sonoma Coast beaches, they have been designated as a threatened species since 1993, which makes it a crime to harass, harm or pursue these birds. They tend to nest in the open on beaches and are vulnerable to birds of prey, terrestrial predators, dogs off leash and human disturbance. They can startle easily, which causes them to lose energy needed for foraging and nesting.
Here's how you can help the plover:
Give them a wide berth.
Walk in the wet sand versus dry sand where they might be nesting or roosting.
Keep dogs on leash. Never allow dogs to chase birds.
Stay out of fenced-off areas.
Avoid flying kites near fenced-off nesting areas.
Pack out and/or properly dispose of all garbage. Garbage attracts predators like crows, skunks and gulls.
Accessibility
All-terrain wheelchairs are available for free use on a first-come, first-served basis. Parks staff will assist with the check-out/check-in process. Please inquire with park staff at the entry station. For more information, call the park office at (707) 875-3540.
An ADA-accessible kayak launch is available at the boat launch.
ADA-accessible campsites are available. To reserve an accessible site or to apply an Access Membership camping discount, please contact Regional Parks' reservations office at (707) 565-2267 between 10 a.m.-3 p.m. Monday-Friday, excluding holidays.