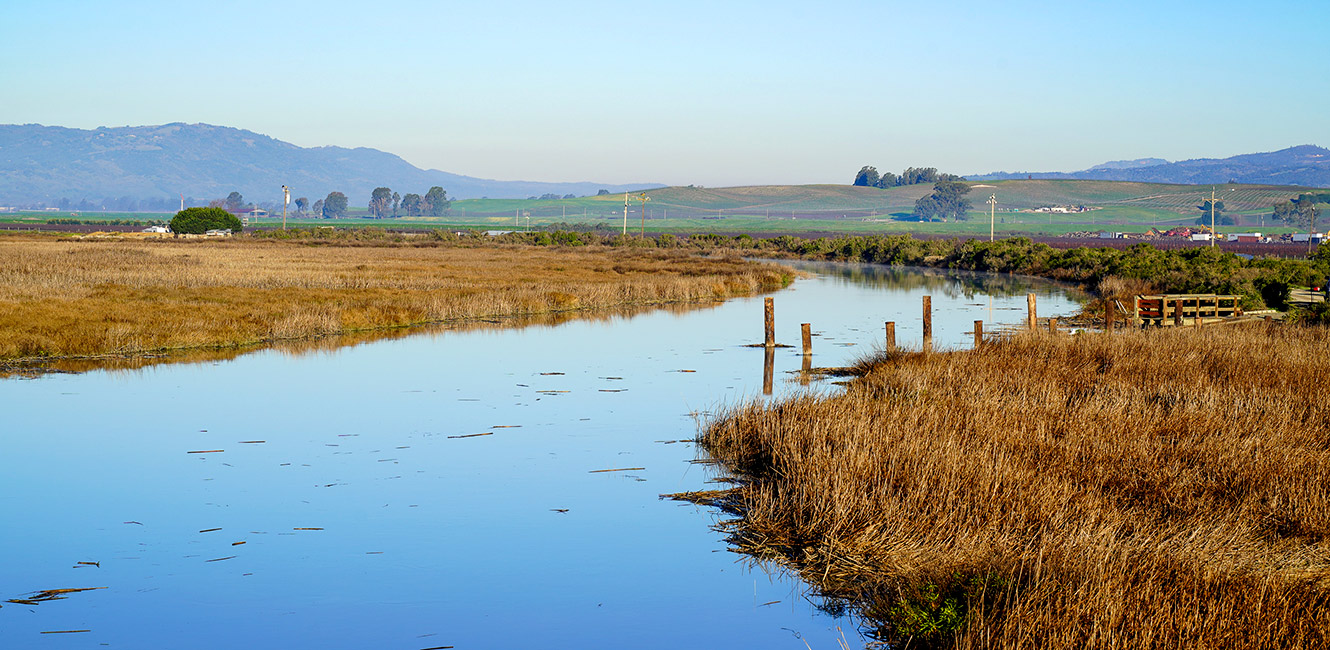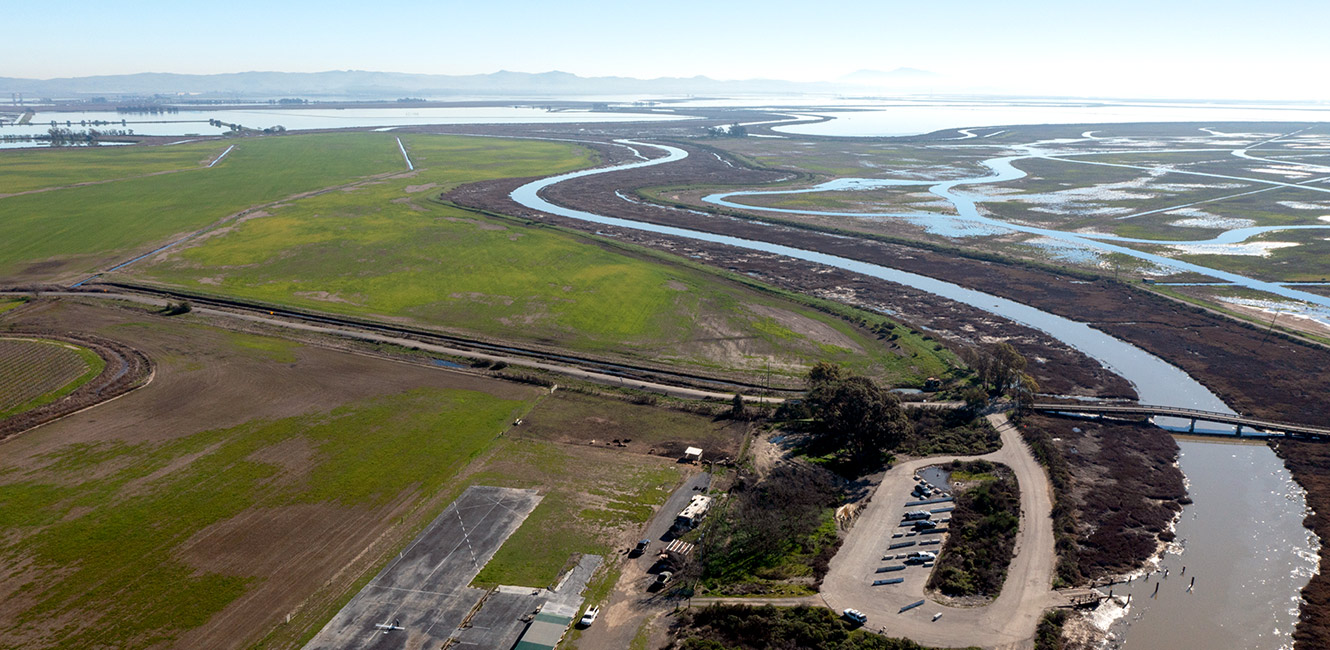 Hudeman Slough Boat Launch
28020 Skaggs Island Road, Sonoma, CA 95476
Google Maps™ Directions
Local Weather
Hours
7 a.m. to sunset
Parking
Free
Temporary Partial Closure - Boat Dock: The Hudeman Slough boat launch is open, but the dock is not available. Site renovations are planned.
The Hudeman Slough boat launch is located in the Carneros region of southeastern Sonoma County and provides paddlers access to the tidal waterways that link to San Pablo Bay. The remote site is owned by the state Department of Fish and Wildlife and managed by Sonoma County Regional Parks.
The launch can accommodate non-motorized boats up to 24 feet long. The parking lot has 20 parking spaces.