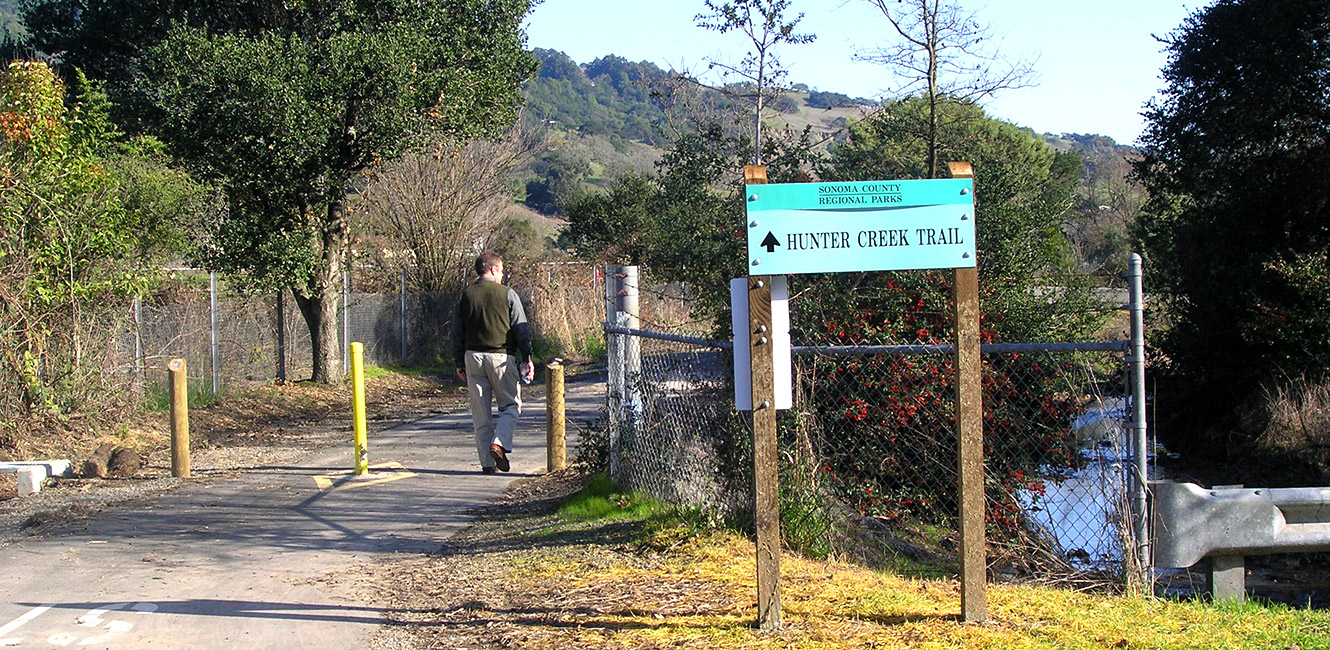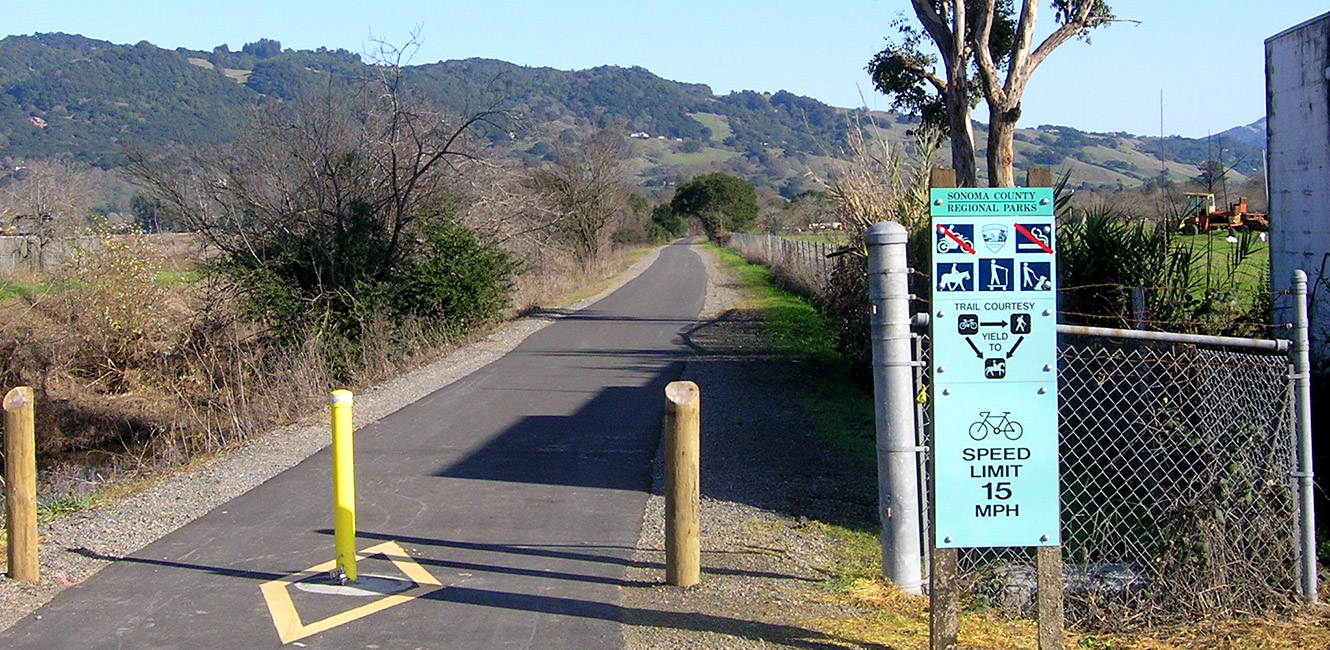 Hunter Creek Trail
4013 Santa Rosa Ave, Santa Rosa, CA 95407
Google Maps™ Directions
Local Weather
Hunter Creek Trail is a 1.5-mile paved, accessible trail along Hunter Creek in southeast Santa Rosa. The trail runs between Santa Rosa Avenue (across the street from Friedman's Home Improvement) and Hunter Lane, which connects to Petaluma Hill Road.
The trail is open to pedestrians, cyclists, and equestrians.
There is no public parking available for this trail.
Hours
Open sunrise to sunset, except for commuting
Dogs
Allowed on leash
Phone
Work Ranger Station: (707) 433-1625
Work CA Relay: 711
Parking
Free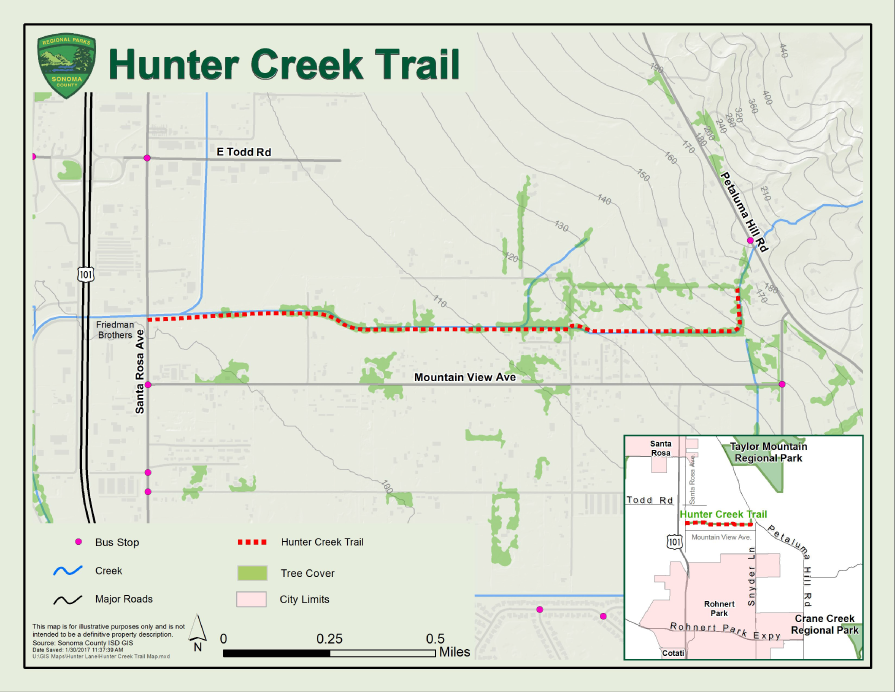 The 1.5-mile long trail is located along the Hunter Creek Channel between Santa Rosa Avenue (across the street from Friedman's Home Improvement) and Hunter Lane, which connects to Petaluma Hill Road. The eight feet wide paved trail with a four feet wide unpaved shoulder is open for public use including bicyclists, pedestrians, in-line skaters, joggers, wheelchairs, and equestrians. Please note that there is no public parking facility available for this trail.

;