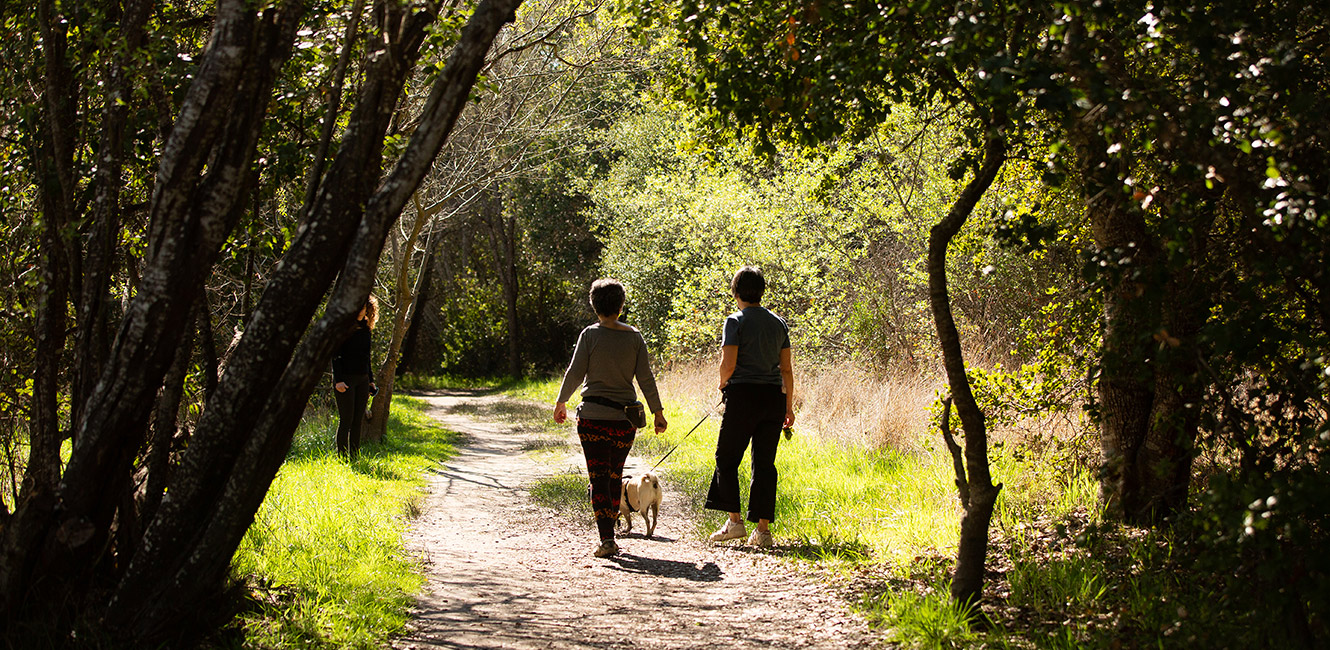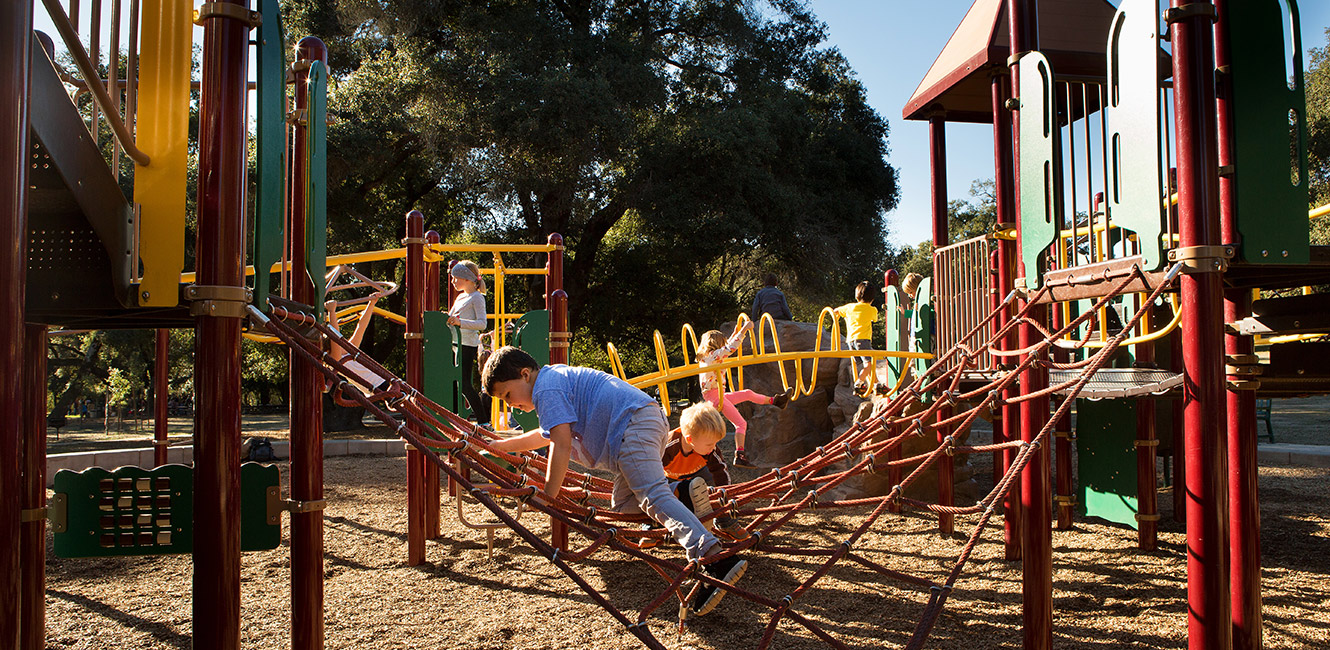 Ragle Ranch Regional Park
500 Ragle Road, Sebastopol, CA 95472
Google Maps™ Directions
Local Weather
Ragle Ranch Regional Park in west Sebastopol features soccer and softball fields, tennis courts, sand volleyball courts, a playground, an off-leash dog park, a peace garden, and group and individual picnic sites with barbecues.
The park is noted for its oaks and includes backcountry trails along the prime bird-watching habitat of Atascadero Creek.
Trails
A paved trail circles the east side of the park, looping past the playground, picnic areas, sports courts and sports fields.
More than 3 miles of unpaved trails loop around the west side of the park and along Atascadero Creek. Trails are lined with willows, ashes, and oaks and lead past meadows and wetlands and over small streams.
Hilltop Trail offers views across the watershed toward western Sonoma County while Blackberry Trail offers a loop around the perimeter of the interior meadows.
Leashed dogs and equestrians are welcome on all trails.
Group Picnics
Ragle Ranch offers four group picnic sites at the gazebo, oak meadow and volleyball areas. For more information or to make a reservation, please call (707) 565-2041 from 8 a.m.-5 p.m. Monday-Friday.
Dog Park
No leash is required in the enclosed dog park. Special "small dog" hours are offered daily from 11 a.m.-noon and 3-4 p.m. The dog park includes a small agility course.
Accessibility
Paved, wheelchair-accessible trails, accessible group-picnic areas, and accessible playground.
Fog to Bog Quest
Sonoma County Regional Parks partnered with the Community Clean Water Institute and the Atascadero/Green Valley Watershed Council to create the "Fog to Bog watershed quest" (PDF: 1.21 MB) at Ragle Ranch.
A quest is an interactive treasure hunt that teaches you about special places. By going on this quest, you can learn about Ragle Ranch's seasonal wetland, make water-quality observations, and have fun while adventuring in this section of the Atascadero/Green Valley watershed.
Print or download your Fog to Bog watershed quest (PDF: 1.21 MB) and begin your adventure at the top of the Blackberry Trail.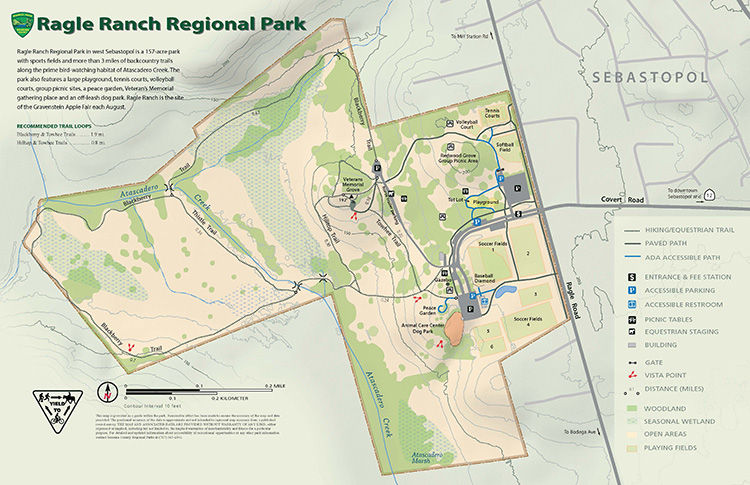 Recommended Trail Loops
Blackberry & Towhee Trails: 1.9 miles
Hilltop & Towhee Trails: 0.8 miles