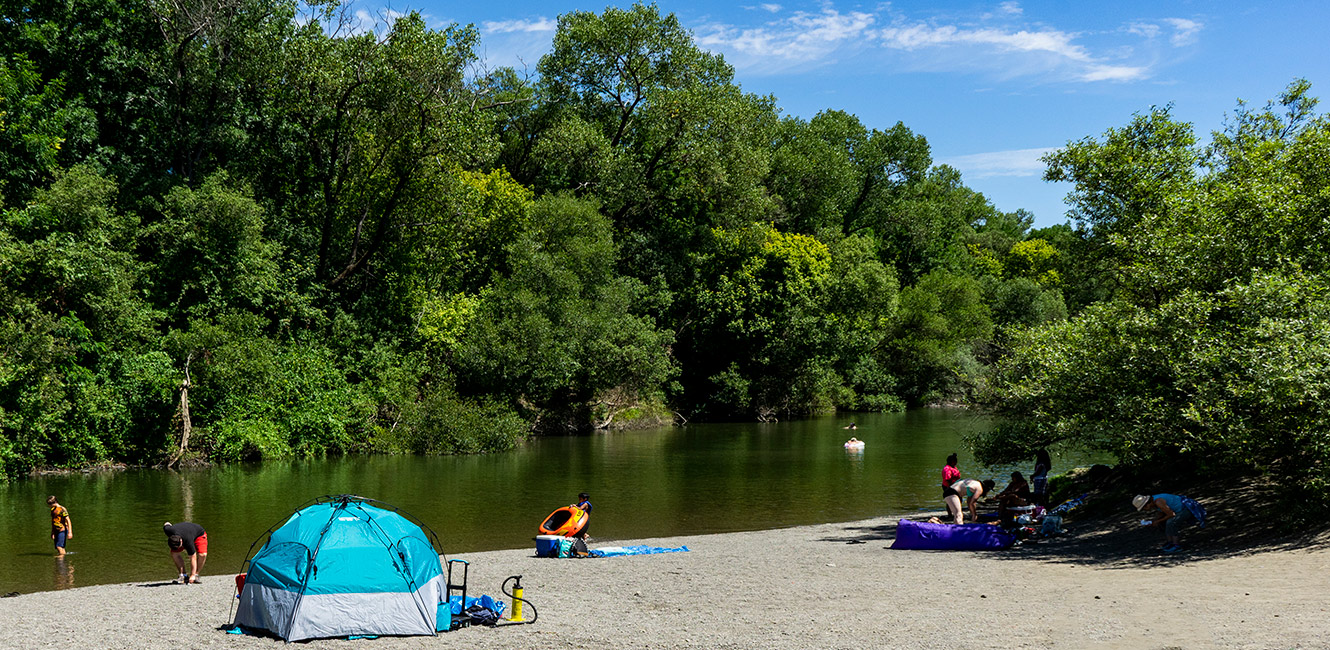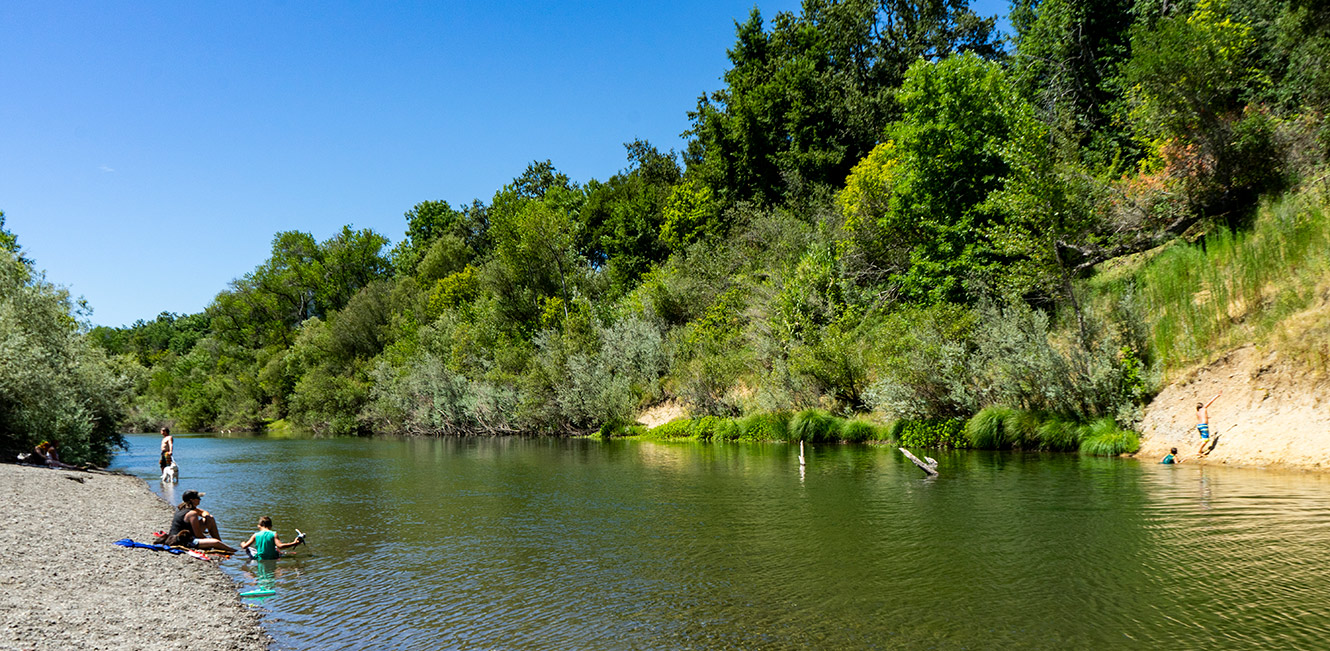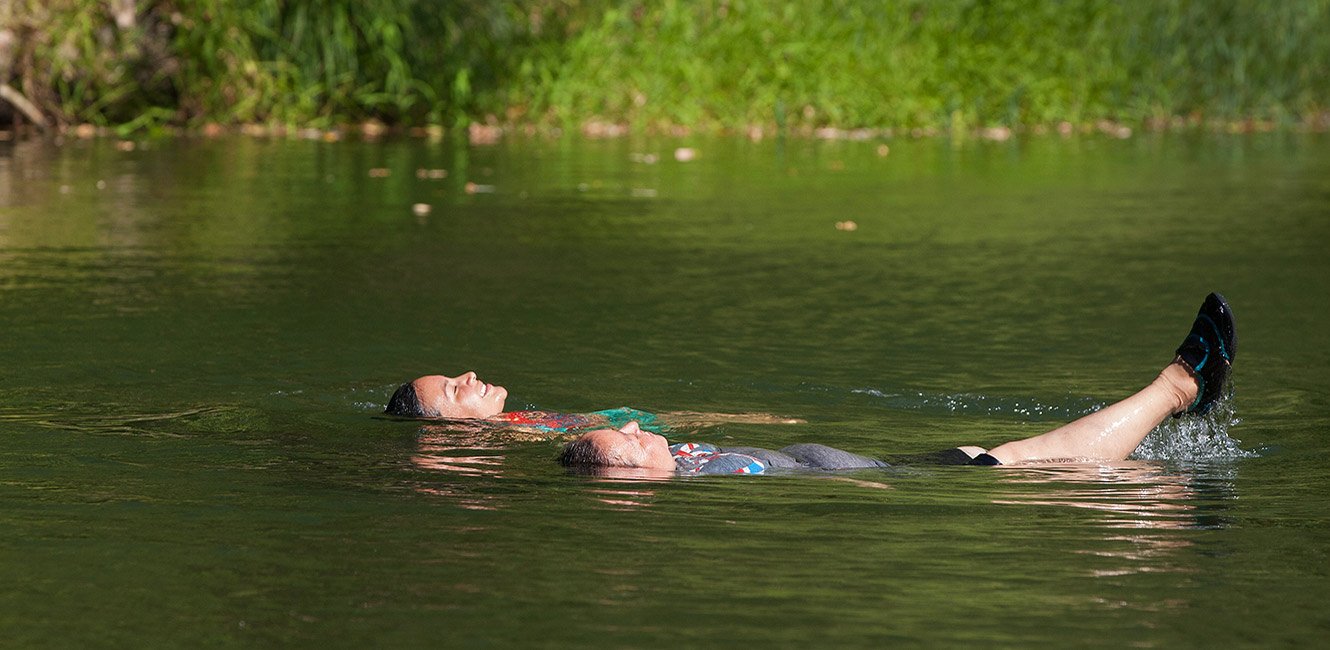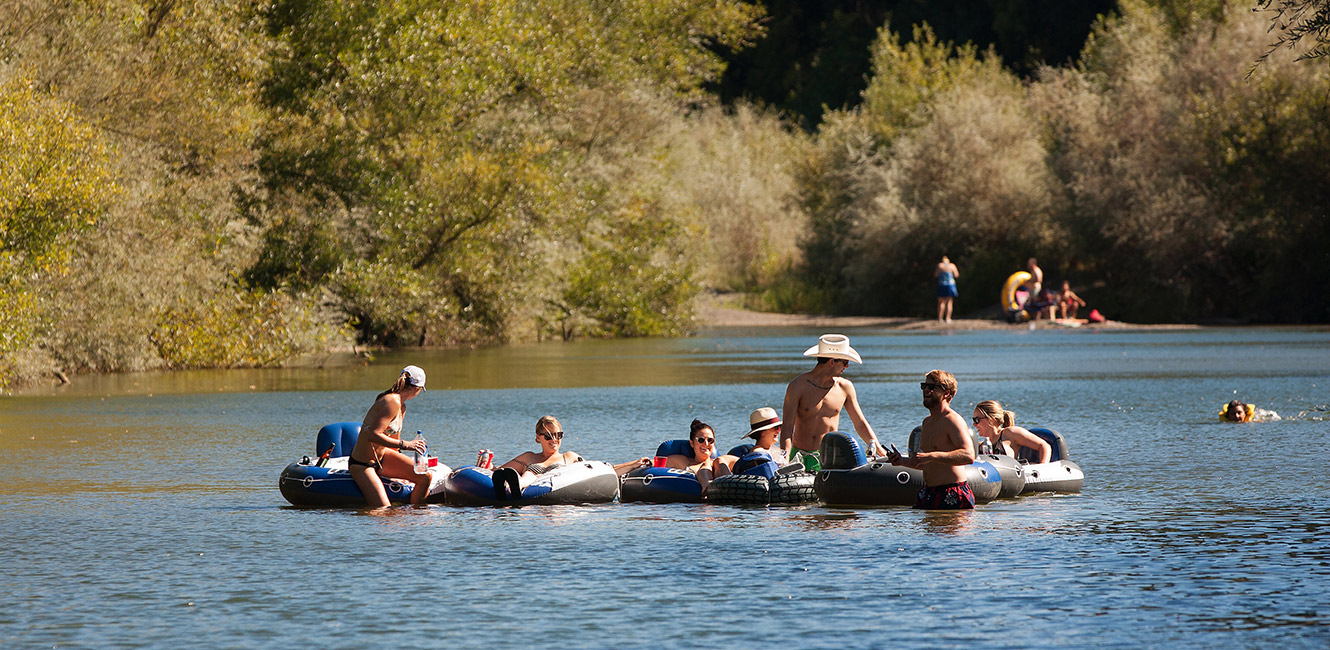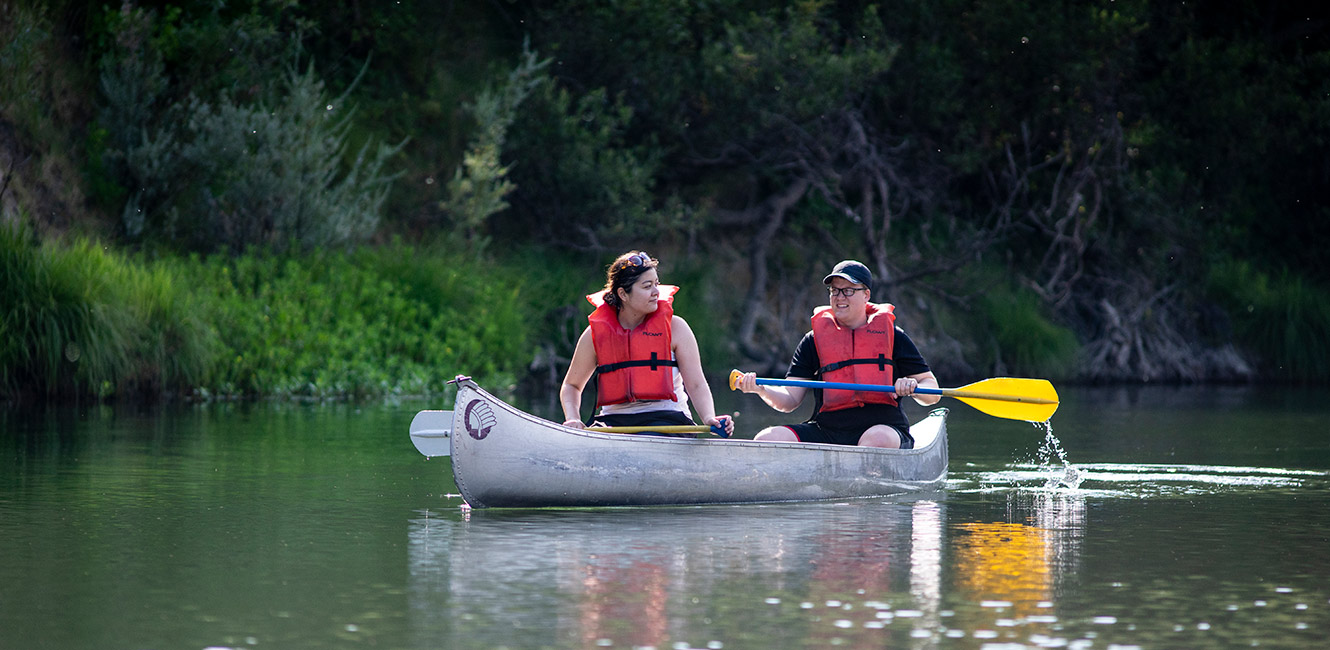 Steelhead Beach Regional Park
9000 River Road, Forestville, CA 95436
Google Maps™ Directions
Local Weather
Steelhead Beach is a destination for summer fun on the Russian River. Swimming, paddling, sunbathing, picnicking, and barbecuing are favorite activities here during warm months. Fishing, birding, and wildlife viewing are popular activities year-round. Restrooms and picnic areas are available at the parking lot.
Tubing
Steelhead Beach is a recommended launch point for summer tubing trips on the river. See our blog post for details on how to plan a float trip.
Steelhead Beach is busy on summer weekends, and the park entrance will close temporarily when the parking lot fills. Arrive early for the best chance of finding parking or take Regional Parks' river shuttle from Santa Rosa to Steelhead or Sunset beaches.
Do not leave rafts and tubes on the beach at the end of your visit. All flotation devices left behind are trash and can pollute the river and harm wildlife. Please practice Leave No Trace principles.
Boating
Canoes, kayaks and paddleboards can be launched from the beach year-round.
A boat launch for larger craft is available from October through mid-May. Access to the seasonal launch requires an annual permit ($45 recreational or $75 commercial) and includes access to a seasonal launch at Wohler Bridge.
Trails
Steelhead Beach includes several short trails that make a nearly 1-mile loop through woods along the riverbank.
Trails are shaded by cottonwoods, big leaf maple, Oregon ash, and several other riparian tree species.
Restrictions
Alcohol consumption is not allowed in the park or on the beach from Memorial Day weekend through Labor Day.
Fires and barbecues are not allowed on the beach.
Dogs allowed on leash, but must remain on leash even while swimming
Private shuttle and charter buses are not allowed to drop off passengers at any Sonoma County Regional Park on the Russian River except Healdsburg Veterans Memorial Beach on weekends and holidays, between May 21 and Labor Day Weekend, Monday, Sept. 5, 2022. Commercial operators are invited to make to make free advanced reservations to transport passengers on the Regional Parks River Shuttle by calling C3 Transportation at (415) 727-7158 at least 48 hours in advance.
Safety
Lifeguards are not on duty. Free loaner life vests are available on the beach during the summer. See our blog post on Russian River safety tips.
Accessibility
Steelhead Beach features accessible parking, restrooms, picnic sites, drinking fountains and paths of travel. The Willow and Osprey Trail Loops meet ADA grade requirements for most of their length, but the alluvial deposits of sandy materials during periods of seasonal flooding creates a loose and unstable surface that is difficult for mobility impaired users. Access to the water's edge is through soft sand and river rock making it difficult for individuals with mobility impairments.