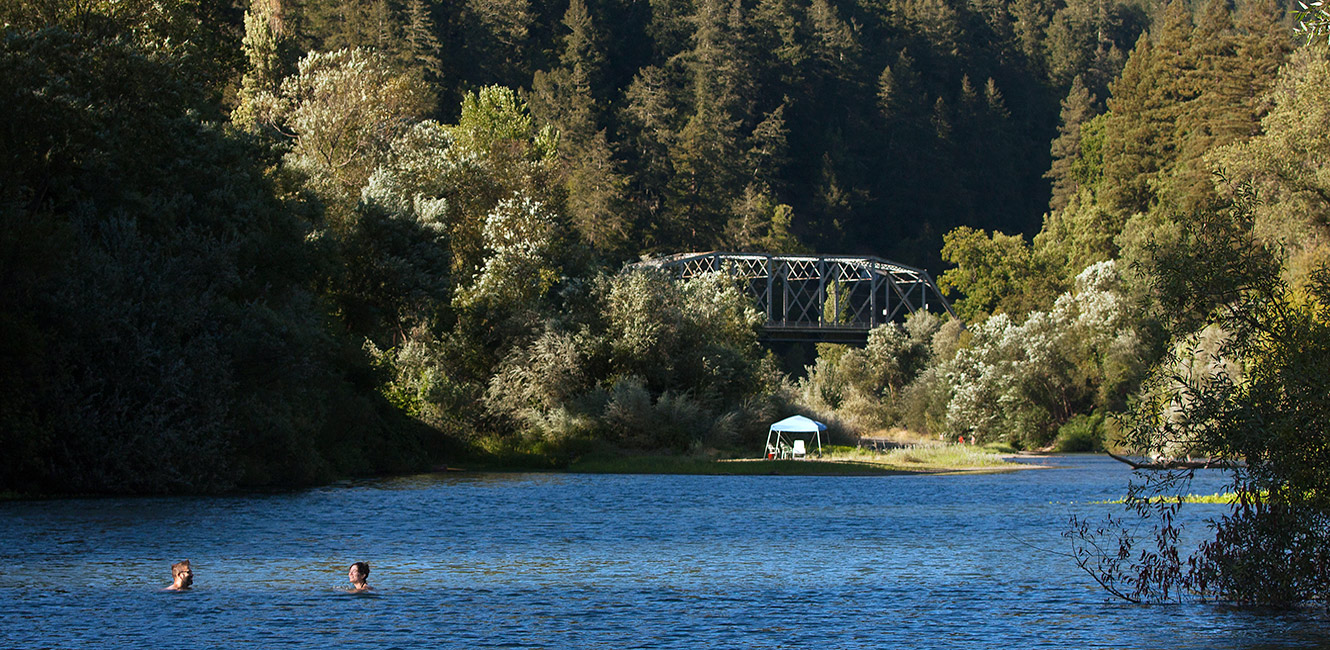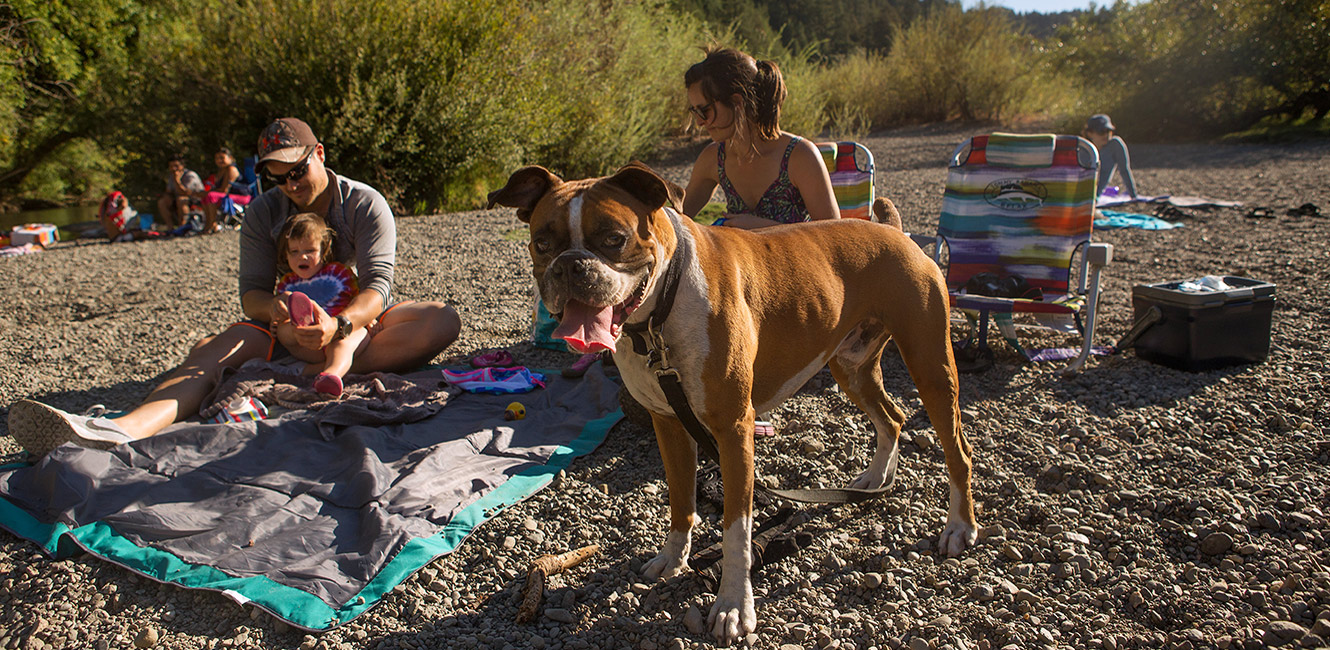 Sunset Beach River Park
11403 River Road, Forestville, CA 95436
Google Maps™ Directions
Local Weather
Temporary closure: Sunset River Beach is closed due to storm conditions and the potential for flooding, fallen trees and other hazards.
Sunset Beach is a destination for summer fun on the Russian River. Swimming, sunbathing, picnicking and paddling are favorite warm-weather activities. Fishing, birding, and wildlife viewing are popular activities year-round.
From the parking area, a short, unpaved trail leads to a rocky beach with upstream views of the river, the Hacienda Bridge and hillsides covered with redwoods.
Picnic areas and a portable restroom are available near the parking lot.
Tubing
Sunset Beach is the recommended end point for summer tubing trips that begin at Steelhead Beach. See our blog post: Tubing the Russian River: How to Plan a Float Trip.
Please practice Leave No Trace principles and do not leave rafts and tubes on the beach at the end of your visit. All flotation devices left behind are trash and can pollute the river and harm wildlife.
Boating
Canoes, kayaks and paddleboards can be launched from the beach year-round. Paddlers must walk their boats from the parking lot to the river via the beach access trail.
Parking
Sunset Beach is busy on summer weekends, and the park entrance will close temporarily when the parking lot fills. Arrive early for the best chance of finding parking or take Regional Parks River Shuttle from Santa Rosa. Street parking is not available.
Restrictions
Alcohol consumption is not allowed in the park or on the beach from Memorial Day weekend through Labor Day.
Fires or barbecues are not allowed on the beach.
Dogs allowed on leash, and must remain on leash even while swimming.
Private shuttle and charter buses are not allowed to drop off passengers at any Sonoma County Regional Park on the Russian River except Healdsburg Veterans Memorial Beach on weekends and holidays, between May 21 and Labor Day Weekend, Monday, Sept. 5, 2022. Commercial operators are invited to make to make free advanced reservations to transport passengers on the Regional Parks River Shuttle by calling C3 Transportation at (415) 727-7158 at least 48 hours in advance.
Safety
Lifeguards are not on duty.Free loaner life vests are available on the beach during the summer. See our blog post on Russian River safety tips.
Accessibility
Sunset Beach has accessible parking, accessible portable restroom and an accessible picnic site. An unpaved trail to the river is soft and difficult for individuals that use mobility devices.