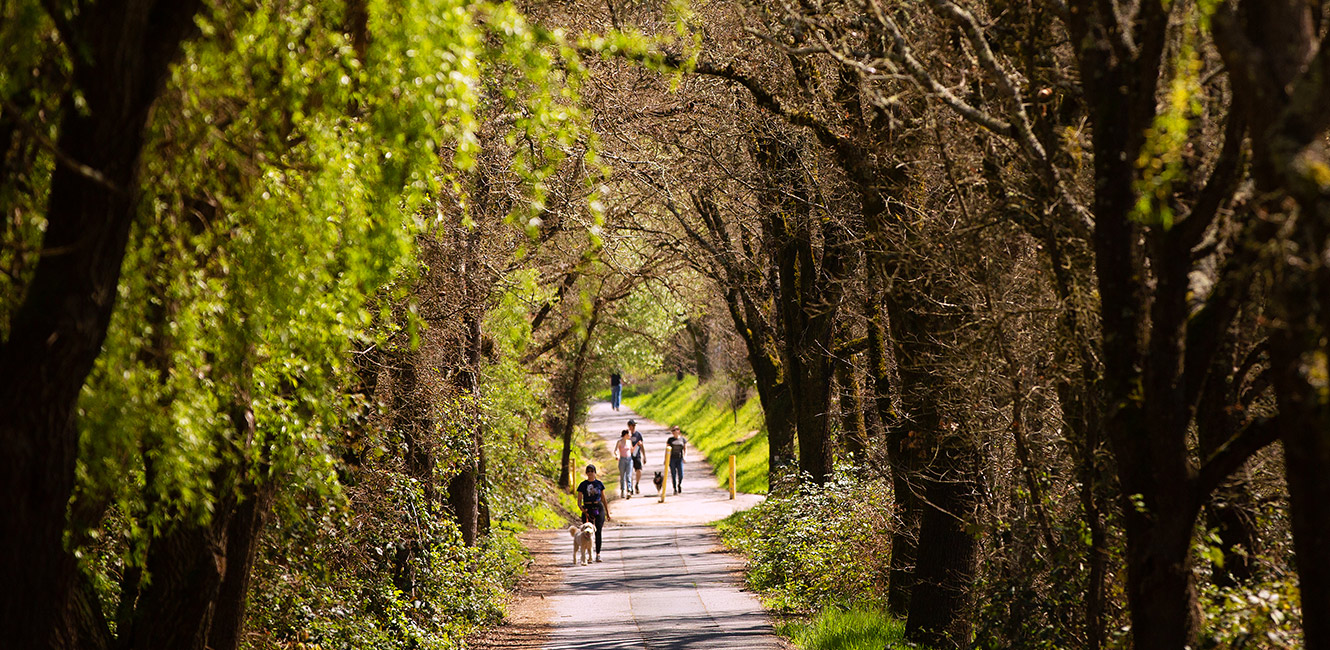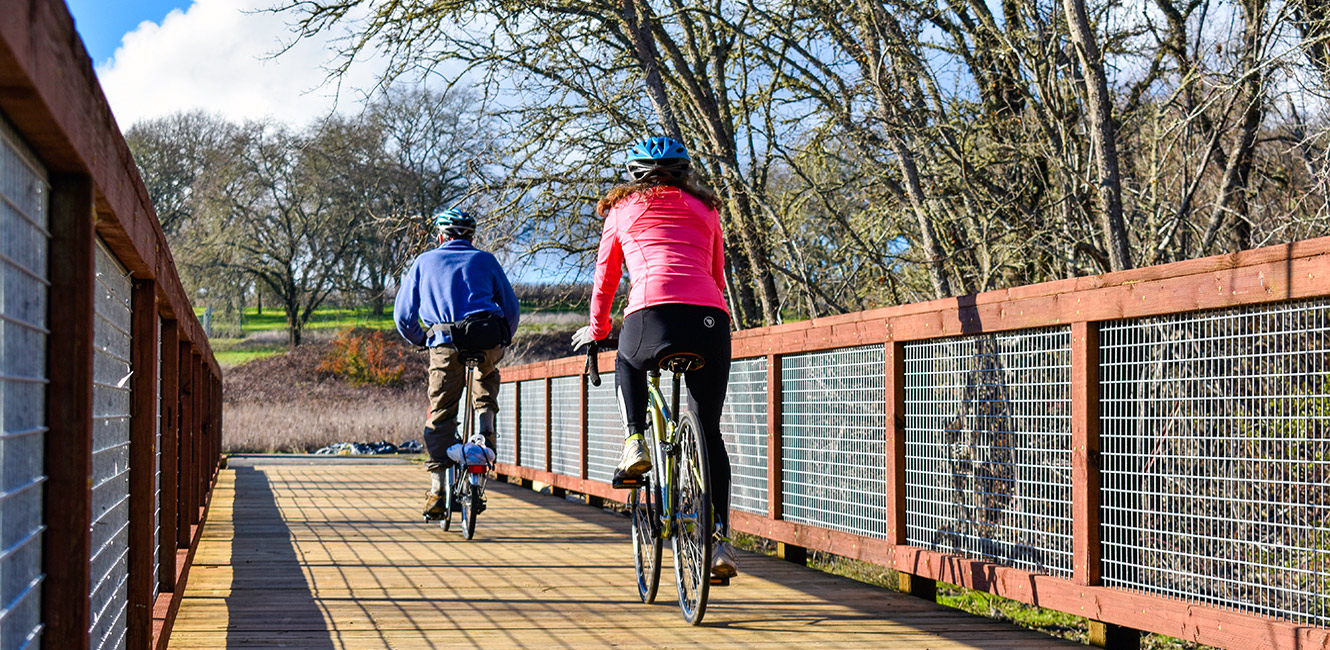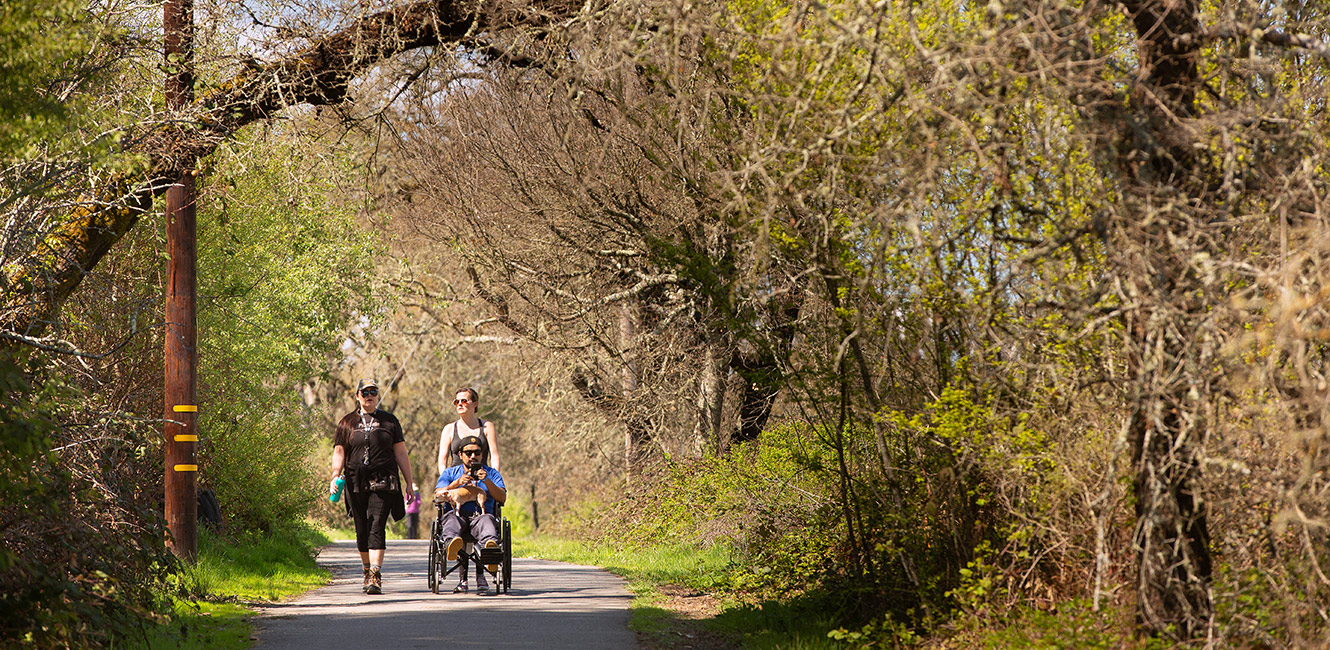 West County Regional Trail
9251 Ross Station Rd, Sebastopol, CA 94923
Google Maps™ Directions
Local Weather
The West County Regional Trail is a mostly paved, 5.5-mile trail linking Sebastopol, Graton and Forestville. The path is separated from Highway 116 and offers views of farms, pastures, and vineyards.
The trail is popular for walking, running, and cycling. Spring and fall are particularly beautiful times of the year to take in the surrounding countryside.
Just north of Graton, a section of the trail becomes an elevated boardwalk to pass through the Atascadero Creek Ecological Reserve, an ecologically important wetland.
The northern tip of the trail leads into downtown Forestville, and nearby picnic tables make it a nice destination for a picnic.
Trail Access
The trail can be accessed on the following streets: Highway 116, Occidental Road, Grey Street, Graton Road, Green Valley Road, Ross Station Road, Ross Branch Road, and Pajaro Lane. Parking is available on Ross Station Road, Graton Road, and five parking stalls at Sebastopol Charter School (1111 Gravenstein Highway North).
Rails to Trails
Like the Joe Rodota Regional Trail running between Santa Rosa and Sebastopol, the West County Regional Trail is built on land that was once the Petaluma and Santa Rosa Railway. The rail line linked Petaluma and Santa Rosa with Sebastopol and Forestville. Together, the two trails total 14 miles.

;