Tolay Lake Regional Park -Background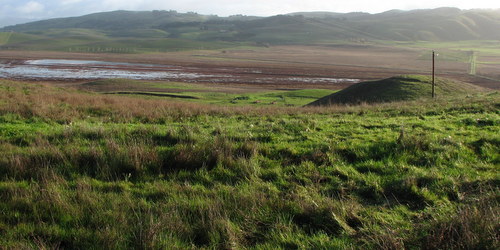 Master Plan Background
Sonoma County Regional Parks Department has completed the Tolay Lake Regional Park Master Plan and it has been approved by the Board of Supervisors.
Read the Press Release:
Supporting Documents to the Master Plan & Environmental Impact Report
Project Funding
Funding
The Sonoma County Agricultural Preservation & Open Space District provided more than half of the $18 million needed for the acquisition of Tolay Lake. These funds are from the ¼ cent sales tax approved by voters in 1990.
The remaining $6.8 million for the purchase included grants from the Department of Fish and Game, Wildlife Conservation Board, State Coastal Conservancy, Land and Water Conservation Fund, National Oceanic and Atmospheric Administration, State Proposition 12 Funds, and private foundations, businesses, and individual donors. 
The 1,665 acre Tolay Creek Ranch property was acquired and managed by Sonoma Land Trust and transferred to Regional Parks in 2017.
Partner Agencies and Organizations