Sears Point Connector Trail - Background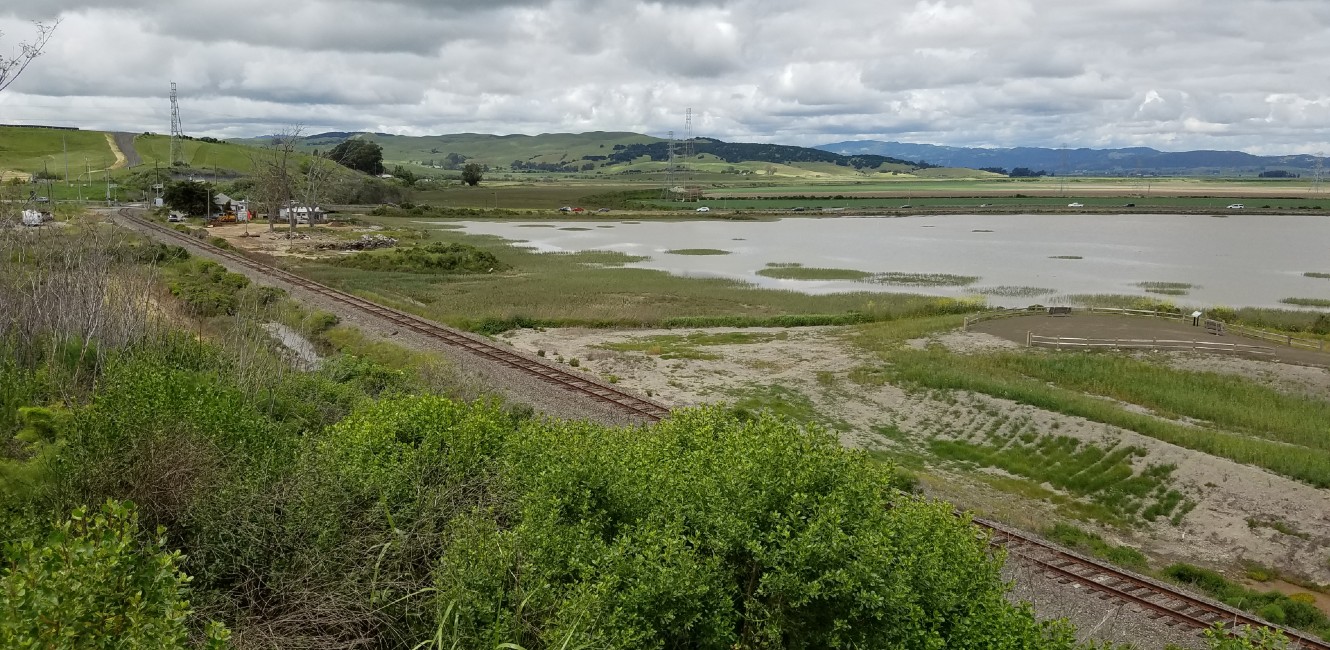 In 1987 Senate Bill 100 was passed into law. This law directed the Association of Bay Area Governments (ABAG) to develop a plan for a regional trail system that would follow the perimeter of the San Francisco and San Pablo Bays. More information about the history and other existing and planned segments of the Bay Trail can be found on this web link:
In July 1989, ABAG adopted the Bay Trail Plan which provided a proposed trail alignment, policies, design and construction recommendations, and strategies for implementation and financing. The Bay Trail offers scenic views of the bay, wildlife viewing, and environmental education to help increase the public respect and stewardship for the Bay. This is a multi-jurisdictional project that includes but is not limited to the following partners:
Sonoma Land Trust
Association of Bay Area Governments (ABAG)
Coastal Conservancy
Caltrans District 4
Sonoma County Transportation Authority
US Fish and Wildlife Service
Metropolitan Transportation Commission (MTC)
San Francisco Bay Conservation and Development Commission (BCDC)
The Bay Trail includes a 500-mile regional hiking and bicycling trail linking 47 cities and the shorelines of nine Bay Area counties: Santa Clara, Alameda, Contra Costa, Solano, Napa, Sonoma, Marin, San Francisco and San Mateo. Thus far, 13.6 miles of the planned 29 miles have been constructed in Sonoma County, but these segments are not continuous. Planning and design work is needed to bridge the current 0.8 mile trail gap between the existing Eliot Trailhead and Tolay Creek Trailhead near Sears Point. The Eliot Trailhead was constructed as part of the larger Sears Point Wetland Restoration Project.  

This gap is identified as the Sears Point Connector Trail, a 0.8 mile trail located south of Highway 37 and within an area that is environmentally sensitive and subject to sea level rise and tidal fluctuations. This area includes the existing 8-mile round trip trail along Tolay Creek and a 2.4 mile segment within the Sears Point Wetland Restoration Project.
 A feasibility study was needed to:  
determine the trail alignment to close the gap and trailhead layout design
develop preliminary design/engineering plans to address sea level rise for the trail
recommend trail construction materials
determine potential impacts and mitigations
identify and provide recommendations for issues that may need to be resolved
The completed feasibility study will help prepare a project budget to secure future grant funds to develop the 0.8 mile connector trail. Furthermore, the study will be used as a reference and resource to provide guidance to other stakeholders on the development of the 0.8 mile Bay Trail gap. 
Cost & Funding
The completed feasibility study cost $125,000. The feasibility study was funded by $100,000 (Proposition 84 funds "Safe Drinking Water, Water Quality and Supply, Flood Control, River and Coastal Protection Bond Act of 2006") from the Association of Bay Area Governments and $25,000 from County Park Mitigation Fees.
The estimated development costs for the trail options as a stand-alone project range from $9.3 million to $13.6 million. No funding source has been secured for the trail development at this time.
It is recommended that the trail options be integrated and developed as part of a larger transportation improvement project, such as the proposed near-term and long-term improvements on Highway 37 to address road flooding and sea level rise.