Helen Putnam Expansion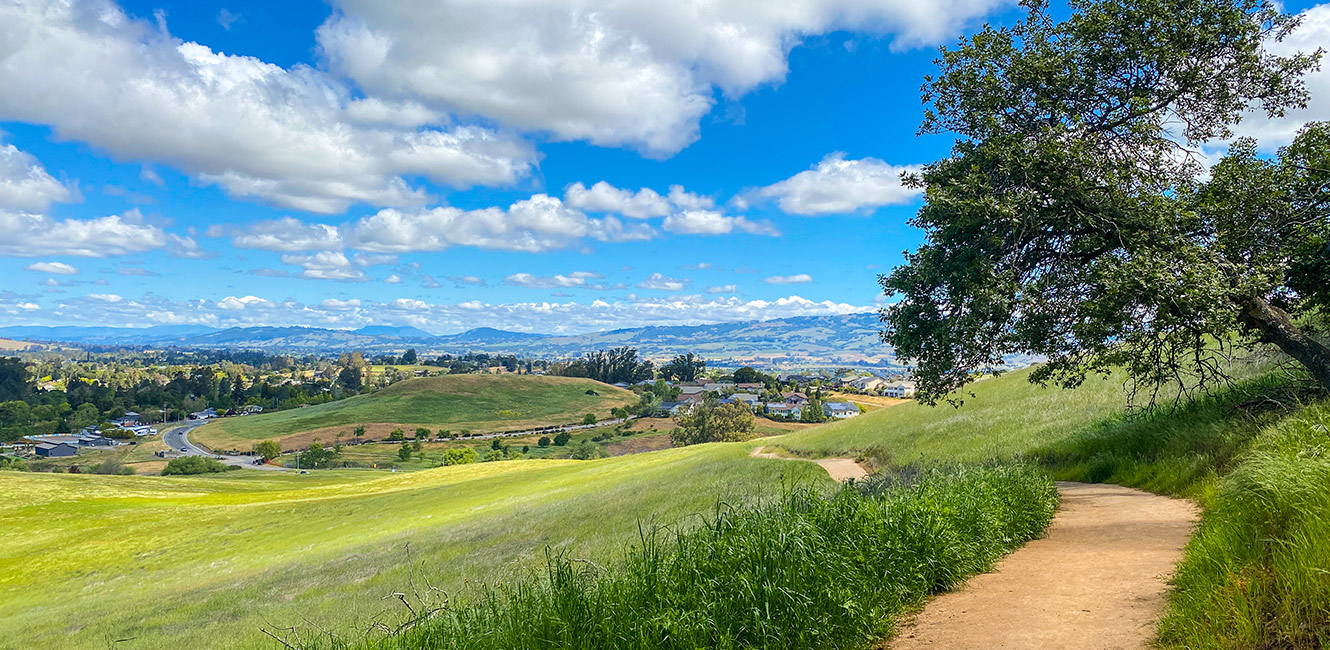 What & Why?
The park expansion project provides a new access route to the existing network of trails at Helen Putnam Regional Park.
The recently completed park access at Windsor Drive provides dedicated parking close to the community and a new trail which is designed to roll and flow up the hill, minimizing steep climbs so that it can be enjoyed by trail users of all abilities. Other site amenities include a portable restroom, native tree planting and irrigation, trailhead signage and trail map.
What's Next?
You may see work crews improving drainage in the parking lot and installing native trees, shrubs and grasses, and associated irrigation early in 2023.
Resources