Helen Putnam Renovation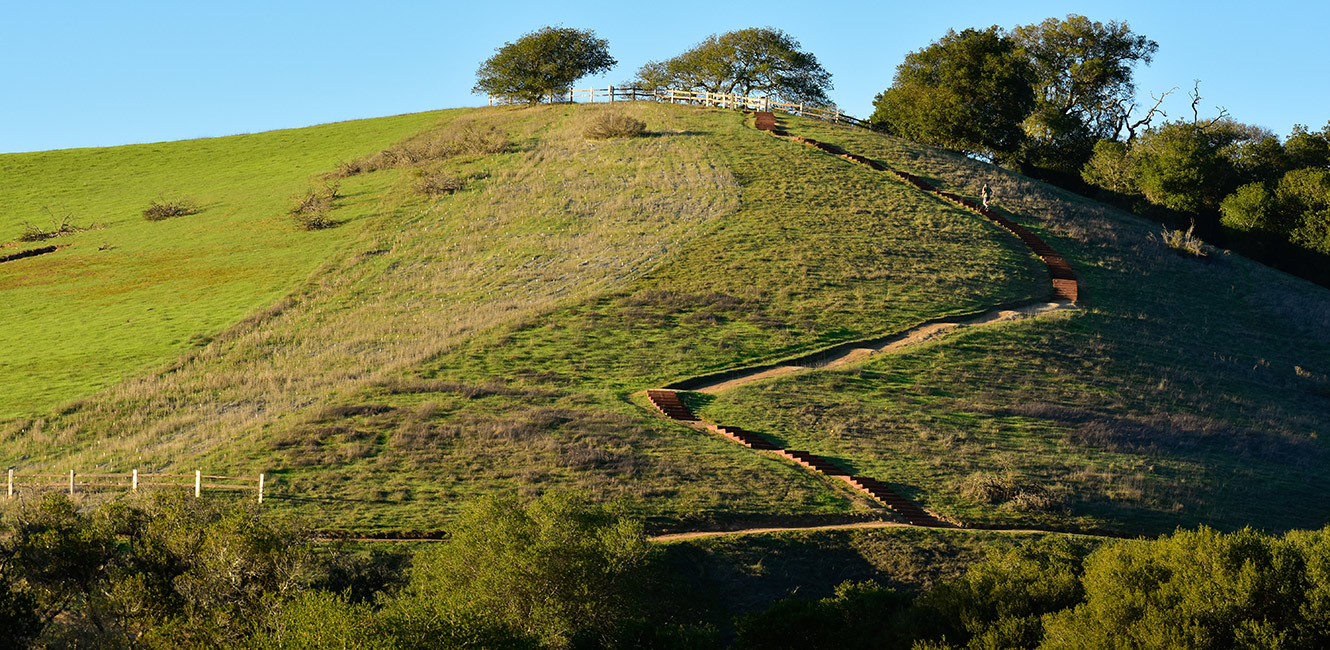 What & Why?
Helen Putnam Regional Park is an older park (officially dedicated in 1985) that was in need of infrastructure, resource management, user experience, and aesthetic improvements.
The renovation includes:
improving trails for all-season use
trailhead staging area enhancements
wildflower and oak regeneration management
way-finding and interpretive signage development
access improvements
Trail improvements to Pomo, Filaree, Pond, Yarrow, Panorama, Arroyo, and South Loop Trails are complete. Pond restoration planting was completed in spring 2020. All new park signage in addition to two new interpretive sign panels were installed.
What's Next?
Final renovation work to be completed includes improvements to Overlook Point and accessible fishing access at Cattail Pond.
Look for future Trail Work Day Volunteer opportunities at both our Foundation's website and at Redwood Trails Alliance. We thank you for your support.
Resources