Mark West Creek Park and Preserve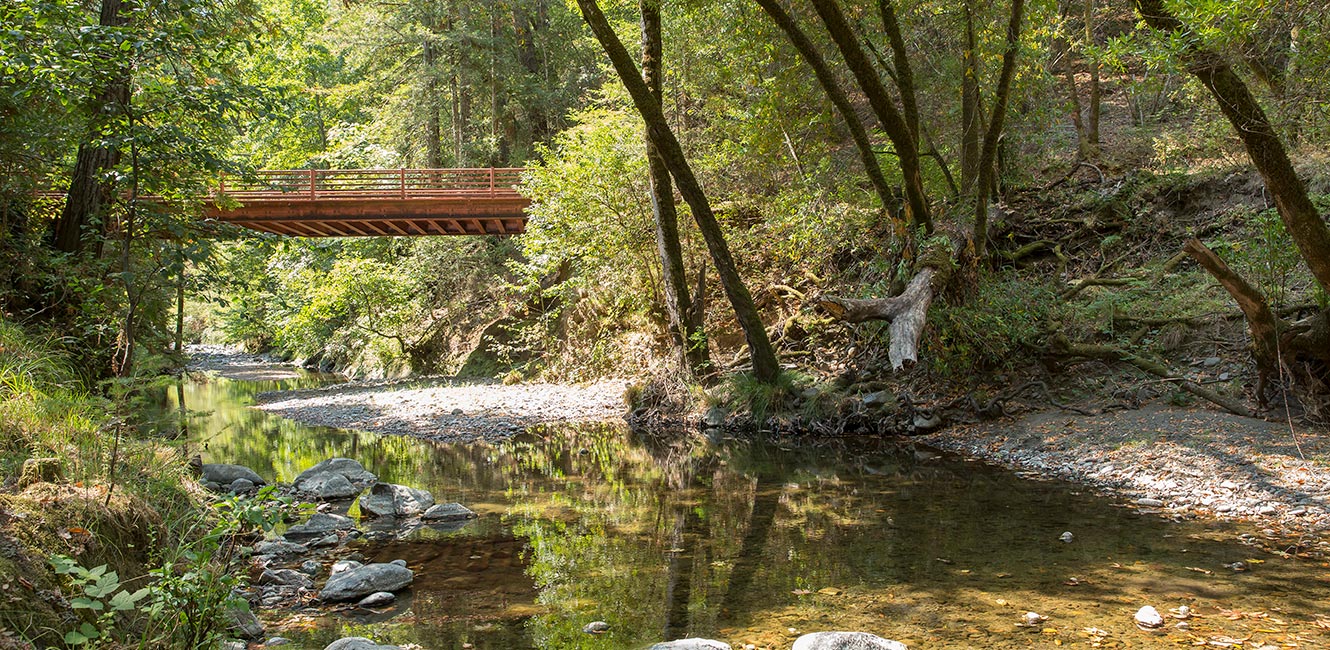 What & Why?
Regional Parks is planning a regional park and open space preserve on properties that include portions of Mark West, Porter and Mill Creeks. The property includes open meadows, oak woodlands, and evergreen forests. The park and preserve will protect scenic and natural resources and provide recreation and education opportunities about 20 minutes from downtown Santa Rosa.
On November 16, 2018, Regional Parks took title to approximately 1,192 contiguous acres, acquired by the Sonoma County Agricultural Preservation and Open Space District (Ag + Open Space) through a series of acquisitions beginning in 2007. A proposed regional park at this location was first identified in 1967 in County plans. However, it wasn't until Ag + Open Space, funded by a voter-approved 1/4 cent sales tax, was able to work with willing sellers, that a planned park could be a reality.
Regional Parks, through the Community Engagement Division, has been sponsoring public preview days and other staff led activities in the park over the past two years. This has provided the opportunity for people to experience the site while we prepare a master plan to guide the future development of the park.
What's Next?
The Planning Division has contracted with Environmental Science Associates to assist our department in the master planning process. This includes preparing resource studies, developing a website, engaging the public in the visioning for the property, developing design alternatives, resource management planning, and preparing the appropriate environmental document to address and mitigate potential impacts.
We have prepared a survey to gather information from the public on the types of facilities that should be considered in the process, as well as demographic information and possible visitor use data to guide the process. This will be primarily a web-based program. For those wishing to participate in the process and complete the survey or learn more about the property, please visit the project website at: markwestcreekparkandpreserve.org