Maxwell Farms Master Plan - Background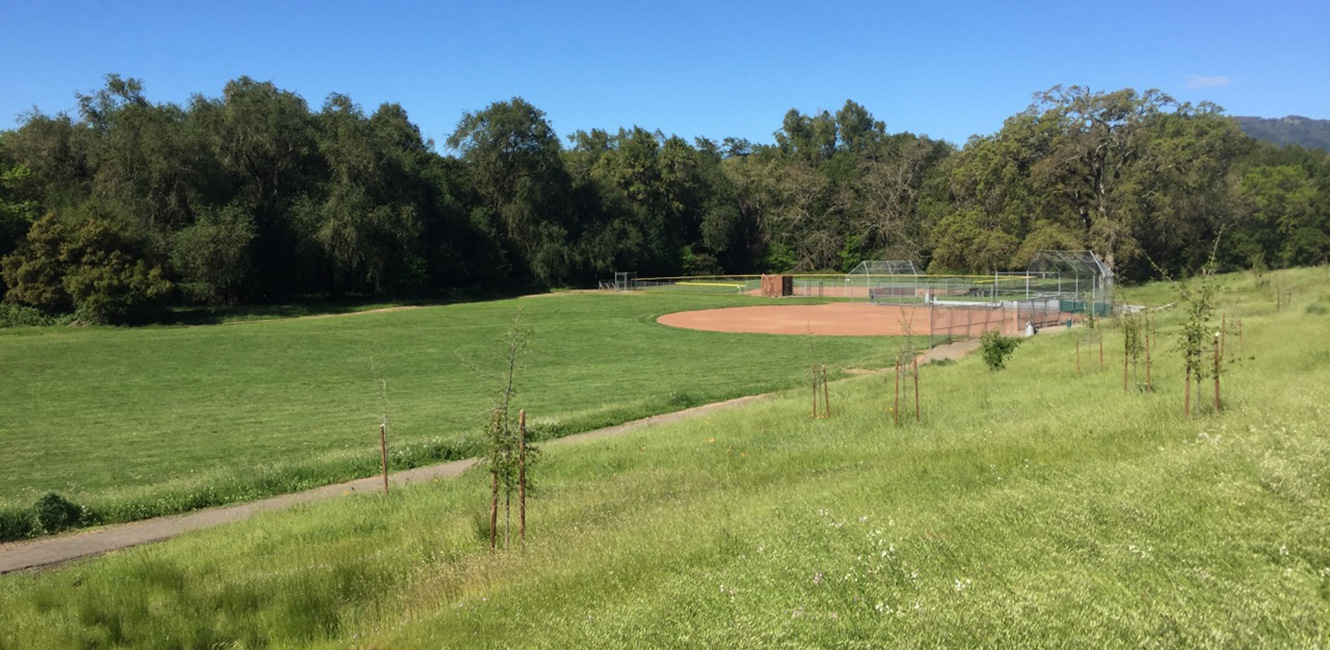 Project Background
Maxwell Farms is an 85 acre park comprised of 5 parcels that the County acquired between 1973 and 1986. The park property is surrounded by existing commercial and residential development, and is bound to the west by Sonoma Creek close to the confluence with Agua Caliente Creek. The western two-thirds of the site is part of the flood plain of Sonoma Creek and comprised the former Maxwell Farms property.
A conservation and scenic easement was placed on this portion restricting uses other than those that would maintain the existing openness and rural character of the site. In accordance with the easement, the original Master Plan was completed in 1986, and development of the infrastructure and initial park features were completed by 1988.
In the mid 1990's a Master Plan amendment was completed, and additional facilities were constructed including the Boys and Girls Club, a new baseball field, the skate park, and a renovated play area play area.
Currently, the park is actively used by the community including several special use groups, and also hosts a variety of special events.  Over the years the community has expressed several ideas for new features and improvements to the park. Regional Parks is now encouraging the community to help prioritize the various proposals, and develop an updated Master Plan to guide future renovations and improvement projects. 
As a part of the planning process, in 2015 an online survey was conducted to better understand how people currently use the park, and gather input on what types of improvements the community would be supportive of.  The results of the survey are included below:
Survey results in English (PDF: 1.92 MB)
Survey results in Spanish (PDF: 80 kB)
Project Funding
Regional Parks has secured funding for the community outreach and the Master Plan update process. Preliminary cost estimates for renovation and improvement projects will be determined through the planning process, and funding will be identified as grants and other sources become available.
Regional Parks has applied for a Matching Grant from the Sonoma County Agricultural Preservation and Open Space District that will allow for design and engineering, permitting and construction for an initial phase of renovations and improvements at Maxwell Farms Regional Park.