Monte Rio Redwoods Regional Park & Open Space Preserve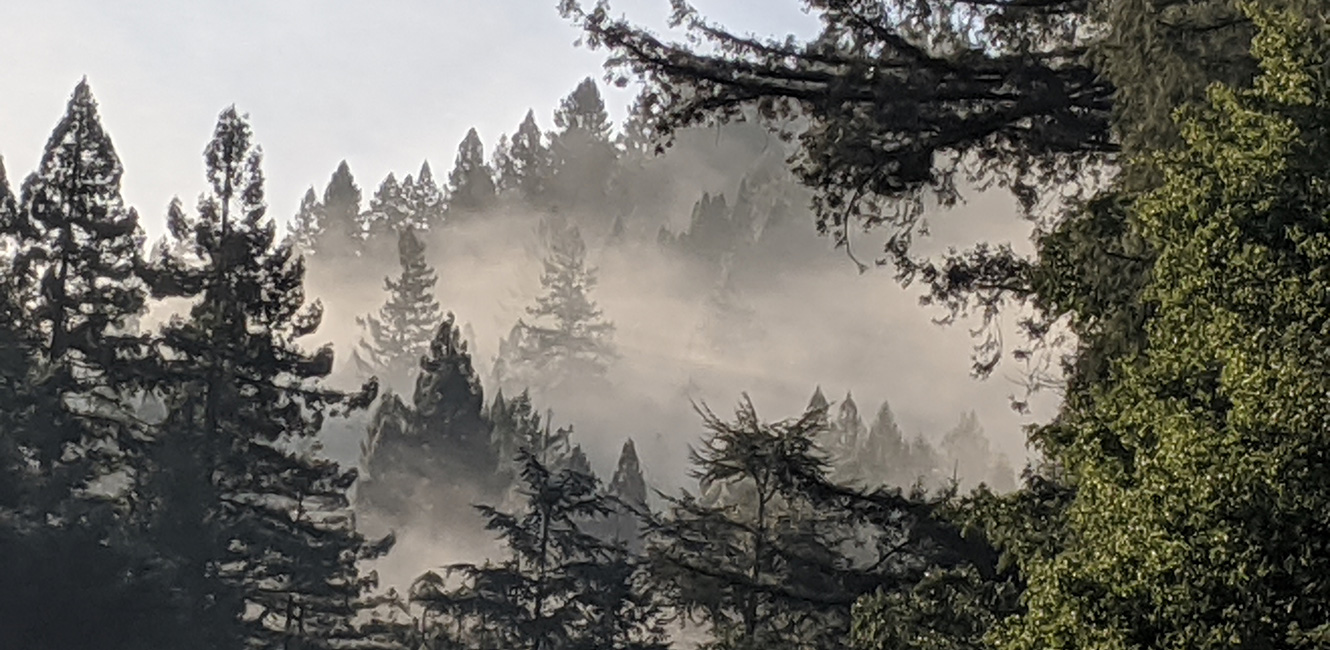 Monte Rio Redwoods was acquired by Regional Parks in October 2020. The 515.45-acre property along Dutch Bill Creek just south of Monte Rio is in the beginning stages of planning. Its stunning quiet beauty will offer a unique opportunity for hiking, picnicking or mountain cycling under shaded redwood, oak and riparian forests.
What & Why?
The Regional Parks Department is planning a regional park on stunning wildlands stretching from ridge to ridge along lower Dutch Bill Creek just south of the community of Monte Rio. Regional Parks acknowledges the Southern Pomo as the traditional inhabitants and caretakers of the land and value the knowledge of their surviving continuous culture in the community. The park will preserve and protect the open space and scenic value of the property, plant and animal habitat, while providing valuable recreation opportunities in the lower Russian River area. This project will protect inspiring vistas, natural resources, habitats, watersheds, and forests.
Regional Parks took title of 515 acres in October 2020, establishing wildlife habitat preservation and recreational opportunities like hiking, nature study, and picnicking. Future development will improve public access to protected lands in Sonoma County and expand open space recreation areas.
Work has begun to protect, preserve, and manage the property. Parks staff has initiated or completed work surveying, marking parkland boundaries and cleaning up extensive garbage and debris on the property. The team is developing and implementing strategies to secure and protect the property, its wildlife habitat, and important natural resources.
Work has also begun to provide public access to the property while the Master Plan and California Environmental Quality Act studies are underway. Improvements and repair to existing routes is underway and will provide public access to 2.5 miles of trail and trailhead parking for guided hikes and events.
What's Next?
A community engagement workshop is being planned. The meet and greet will provide the community an opportunity to get to know the Regional Parks team and the unique Monte Rio Redwoods Regional Park & Open Space Preserve property. The workshop will also provide time and opportunity for the community to ask questions and voice their interests and concerns.
Interim access will be provided to acquaint the public with the property consonant with protecting intact resources and restoring any impacted natural resources on the property including: site cleanup; repair or replacement of existing facilities such as fencing, gates, benches and trails; minor fuel management, and habitat protection and restoration. Regional Parks looks forward to sharing this magnificent property with the public.
View upcoming Park Preview Days and guided hikes at Monte Rio Redwoods Regional Park and Open Space Preserve.
Regional Parks will also begin the Master Plan and California Environmental Quality Act (CEQA) studies process. They are the governing documents required to make significant improvements, manage resources, and develop new recreational park facilities. This process will include extensive community engagement in developing a vision for the property while considering opportunities and constraints.