Taylor Mountain Phase II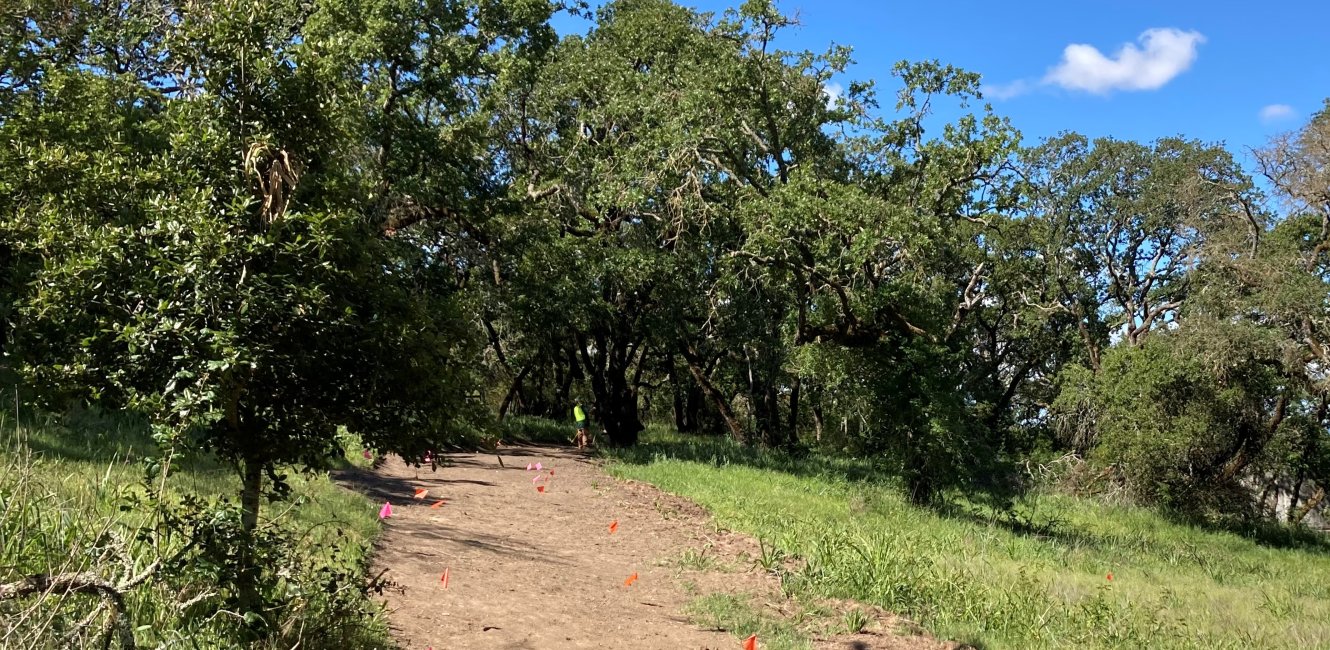 What & Why?
Sonoma County Regional Parks has been awarded a $1.83 million dollar Recreational Trails Program grant to construct 8 miles of new trails and three new walk-in/bike-in neighborhood access points at Taylor Mountain Regional Park and Open Space Preserve.
The new trails will provide public access to several hundred acres in the northeast area of the park that are not currently open and will increase the amount of trails available from 5 miles to 13 miles. The trails will be designed for year-round use by hikers, mountain bikers, and horseback riders and will include several bridges and other structures to cross streams and smaller drainages.
What's Next?
Regional Parks has completed the environmental work required to secure the federal funding for the project. We have also obtained regulatory permits for the trail work, leaving only building permits for the bridges to secure. We have executed contracts for design and engineering services, and the geotechnical field work has been completed for the six bridges that are planned for the new trail system. Five trail bridges and one vehicle bridge have been purchased and will be delivered to the site when ready for assembly and installation. 
We are also staking trails and preparing trail logs to be used for bidding construction of the project. The trails will be constructed in phases using Parks and volunteer labor, trail contractors, and volunteer trail groups such as the Sonoma County Trails Council/Redwood Trails Alliance. The Conservation Corps North Bay is also assisting with trail clearing and construction.
Initial clearing work for a couple of sections of trail began in the fall of 2020, and a couple of trail sections have been built in 2021. The Cooper Ridge Trail was constructed by the Sonoma County Trails Council (SCTC) in the spring and summer of 2021. We have also been working with the Conservation Corps North Bay (CCNB) and SCTC on the Kawana Springs Trail and the Sky Lupine Trail, and that work will be complete this fall. 
This summer we completed the engineering design for the bridges, and the plans have been submitted to the Building Department for permits. Pending permit approvals, we plan to bid the trail construction over the winter of 2021-22, and begin construction of the new trail improvements in the spring of 2022. We anticipate opening the new access points and some of the trails for public use in the fall of 2022, with full opening of all the trails in the summer of 2023.