Doran Park Shell Restroom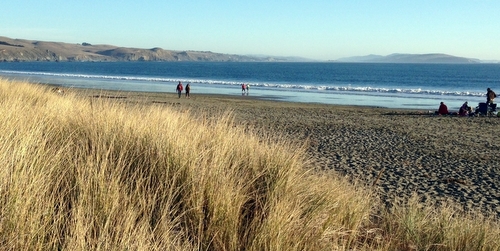 What & Why?
The restrooms at Doran Park that served the Shell Campground consisted of two composting toilets that were installed decades ago with the original campground development. The facilities had deteriorated significantly over the last few years and were not capable of handling the volume of use as the park's popularity has reached maximum capacity. Additionally, the restrooms were not accessible to visitors with mobility impairments.
The project was performed under the County's ADA Self Evaluation and Transition Plan and the Regional Parks Capital Project Plan, with support from the Sonoma County Regional Parks Foundation.
The Shell Restroom Project was completed in October of 2018.
The improvements included a new accessible restroom with four unisex stalls to serve the Shell Campground, and improvements to the campground to comply with current accessible design standards.
Resources

With a wide, 2-mile stretch of beach on Bodega Bay, Doran is ideal for walking, picnicking, playing in the sand, flying kites, surfing, and bird-watching.