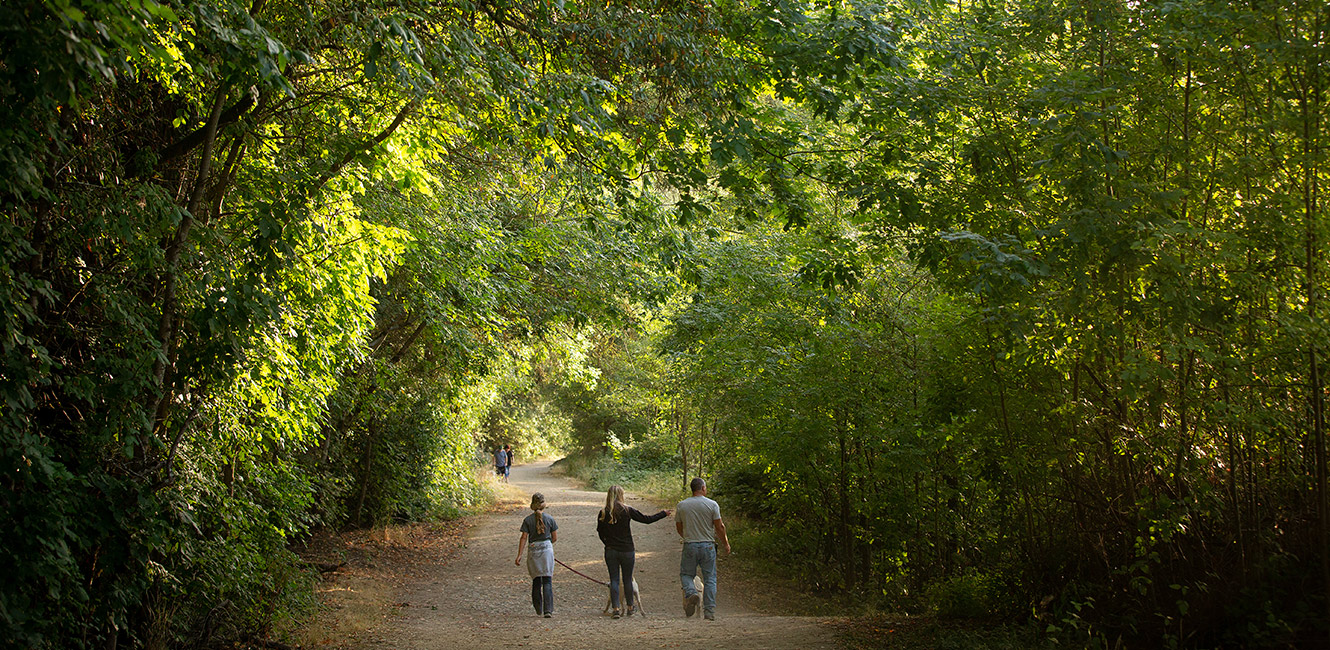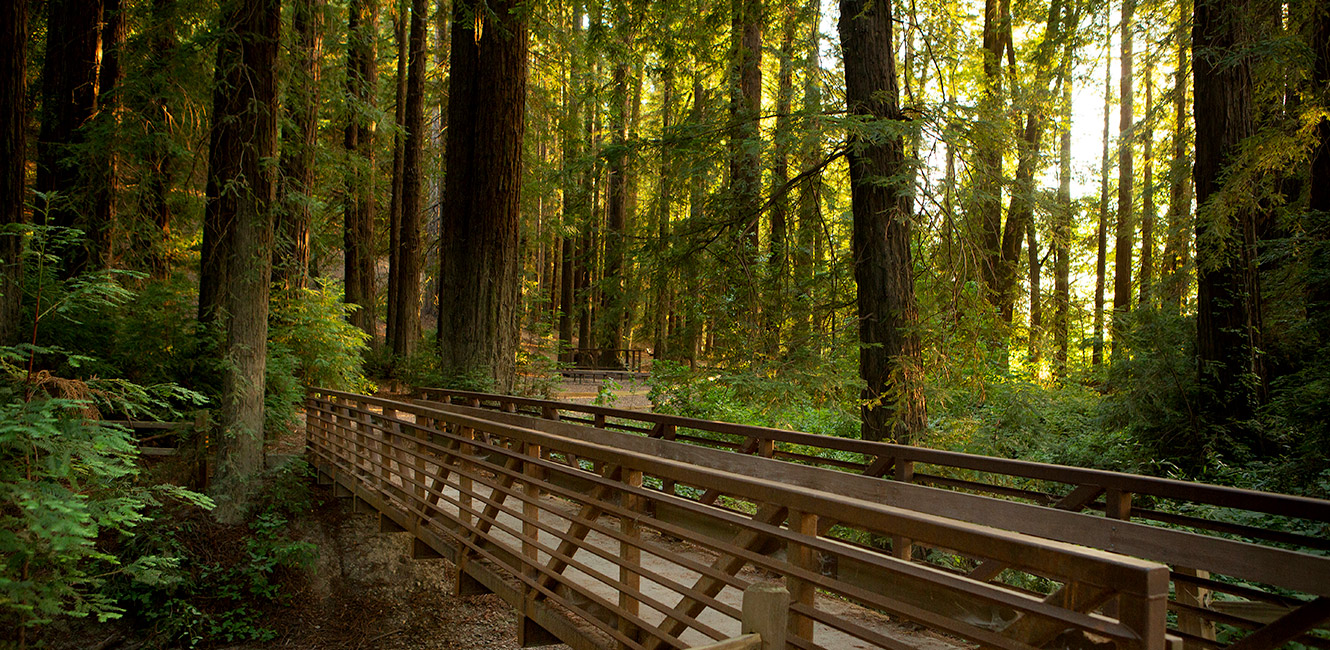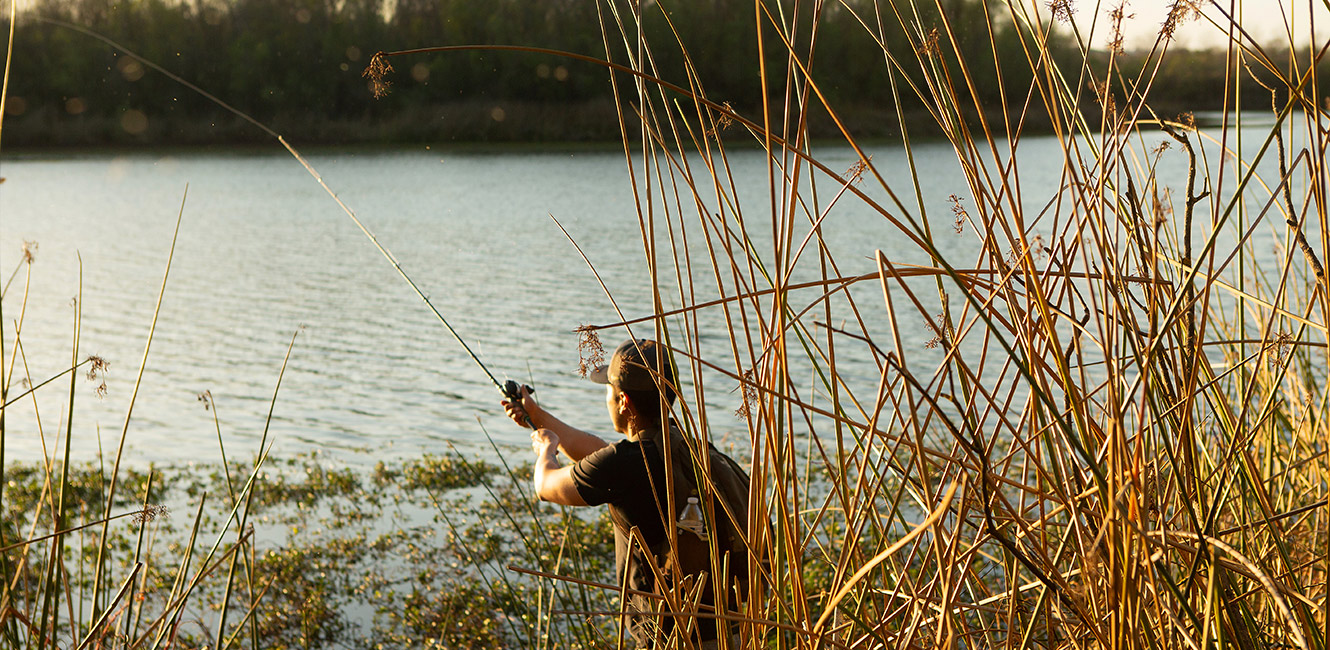 Riverfront Regional Park
7821 Eastside Road, Healdsburg, CA 95448
Google Maps™ Directions
Local Weather
Riverfront Regional Park is located along the Russian River, just minutes from downtown Windsor and Healdsburg, and surrounded by classic Wine Country scenery. The park features a popular picnic area in a redwood grove and two lakes for fishing, kayaking, and canoeing.
The 2-mile Lake Trail loops around the larger lake, Lake Benoist, and includes a short unpaved spur to small gravel beach on the Russian River. The .5-mile Redwood Hill Trail climbs through a grove of coast redwoods.
A restroom with flush toilets and a drinking fountain are available.
Group Picnics
A redwood grove near the parking area contains individual picnic sites and a reservable group picnic area with a large barbecue. The area also includes a volleyball net strung among the trees and a horseshoe pit. To reserve the group site, call our reservations desk between 8 a.m.-5 p.m. Monday-Friday at (707) 565-2041.
Trails
Riverfront Regional Park features 3.12 miles of trails for hiking, biking, and horseback riding.
The primary trail - the 2.18-mile Lake Trail - leads from the parking lot past Lake Wilson and loops around Lake Benoist. The lakes are reclaimed gravel pits transformed into settings for fishing and non-motorized boating. (Swimming in the lakes is prohibited.)
The Russian River can be reached from a trail spur on the north side of the Lake Trail.
The half-mile Redwood Hill Trail passes through a grove of coast redwoods near the parking lot and over a forested ridge to connect to the Lake Trail
Equestrians are allowed on the Lake Trail. Park amenities include equestrian parking and hitching posts.
During wet weather, a northwest section of the Lake Trail may be impassable.
Restrictions
No swimming in the lakes.
Private shuttle and charter buses are not allowed to drop off passengers at any Sonoma County Regional Park on the Russian River except Healdsburg Veterans Memorial Beach on weekends and holidays, between Memorial Day weekend and Labor Day weekend. Commercial operators are invited to make to make free advanced reservations to transport passengers on the Regional Parks River Shuttle by calling C3 Transportation at (415) 727-7158 at least 48 hours in advance.
Accessibility
The park features accessible parking, restrooms, picnic sites, drinking fountain and trails. Approximately 2 miles of accessible compacted gravel trails around the lakes and a mildly sloped trail wind through a redwood grove near the group picnic area and amphitheater. The park floods periodically, so there are 2 spillways whose side slopes exceed the slope guidelines for trails for short sections of the trail. Direct access to the lakes and river are difficult for those using mobility devices due to steep banks and seasonal flooding.
Upcoming events at Riverfront Regional Park