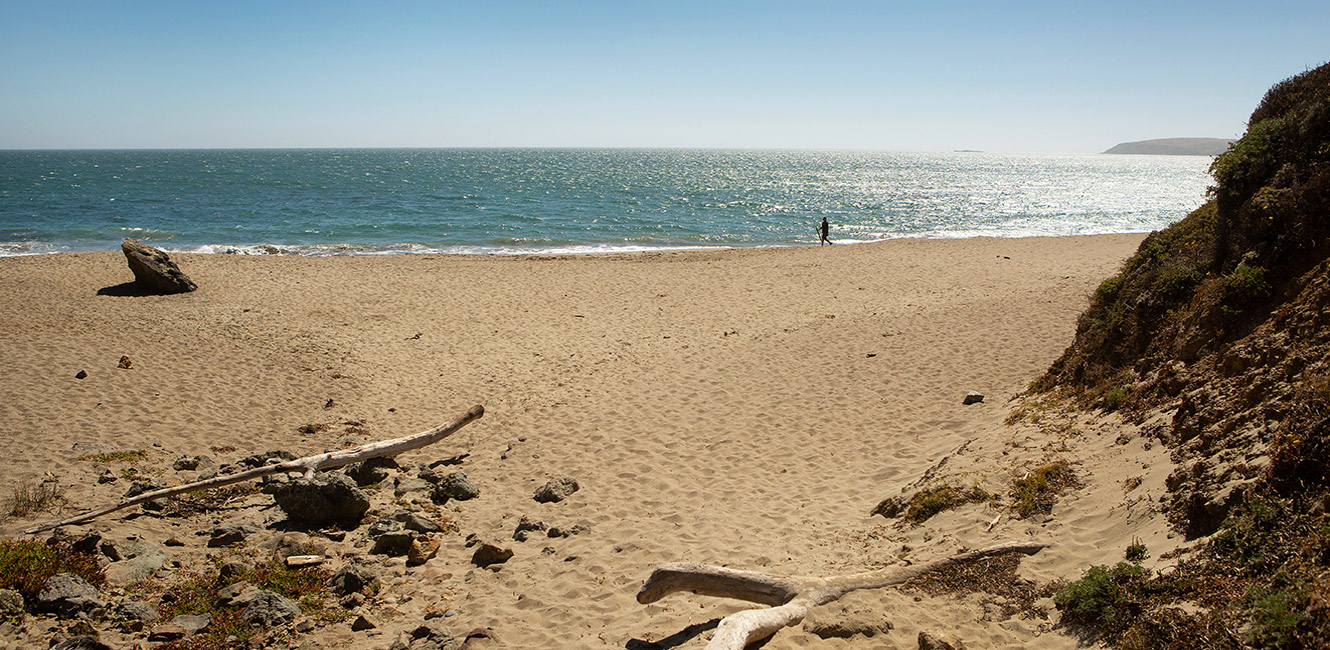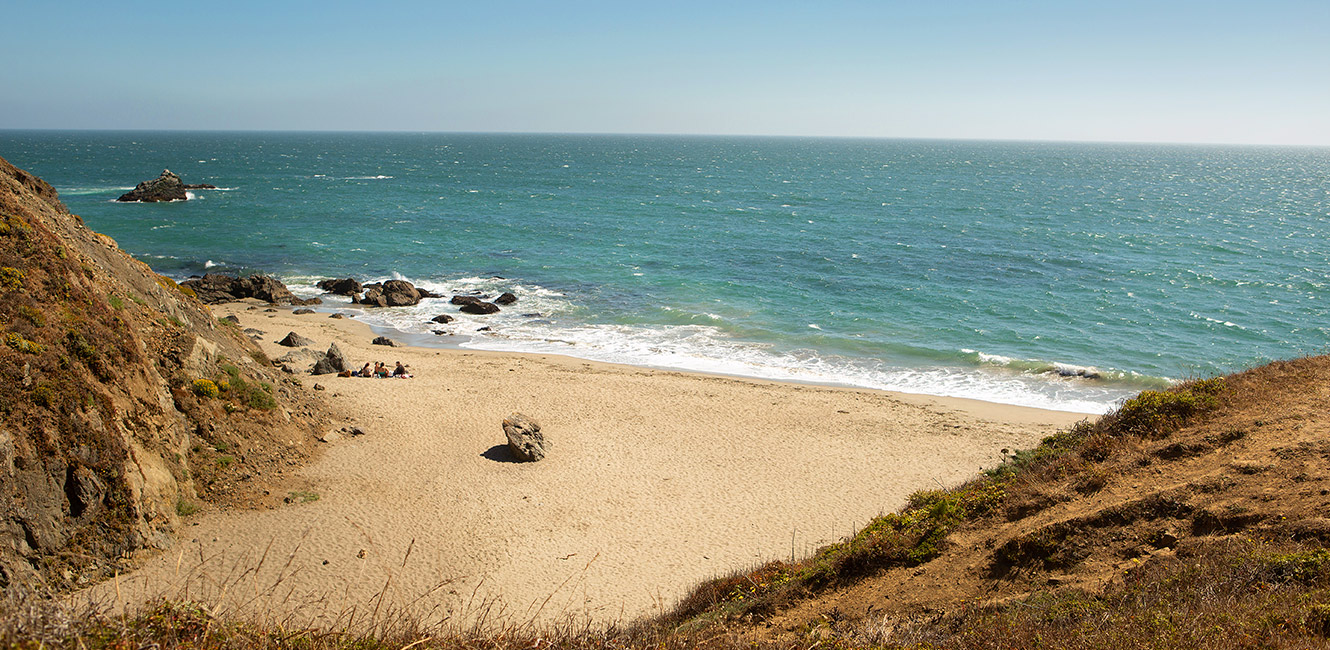 Shorttail Gulch Coastal Access Trail
20242 Osprey Drive, Bodega Bay, CA 94923
Google Maps™ Directions
Local Weather
Shorttail Gulch Coastal Access Trail is a half-mile path leading to a small, rocky beach on Bodega Bay.
The trailhead is across from a small parking area in the Bodega Harbour golf course community at the southern entrance to Bodega Bay off of Highway 1.
The unpaved trail descends a gulch fed by a seasonal stream and is lined with cypress, willows, coastal scrub, berries and wildflowers.
There are usually few people at this beach, making it an ideal destination for quiet walks, picnics, bird watching and shore fishing.
This walk can be turned into a 1.9-mile loop at low tide by walking north on the beach and hiking up Pinnacle Gulch Coastal Access Trail to the parking area. Low tide also allows visitors to hike north to Doran Beach.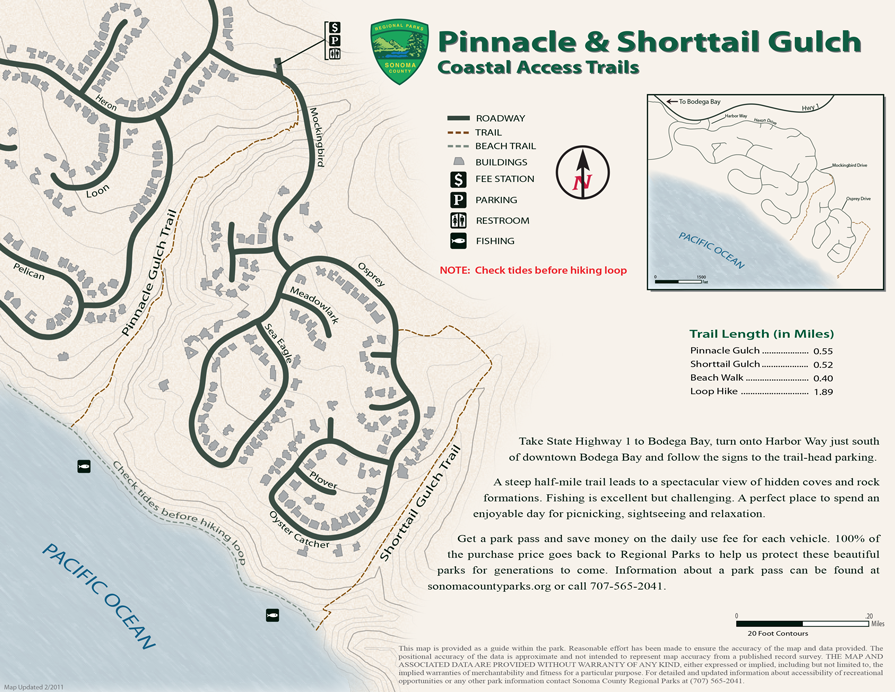 Trail Length
Pinnacle Gulch: 0.55 miles
Shorttail Gulch: 0.52 miles
Beach Walk: 0.40 miles
Loop Hike: 1.89 miles (check tides before hiking loop)