Carrington Coast Ranch Park & Preserve - Background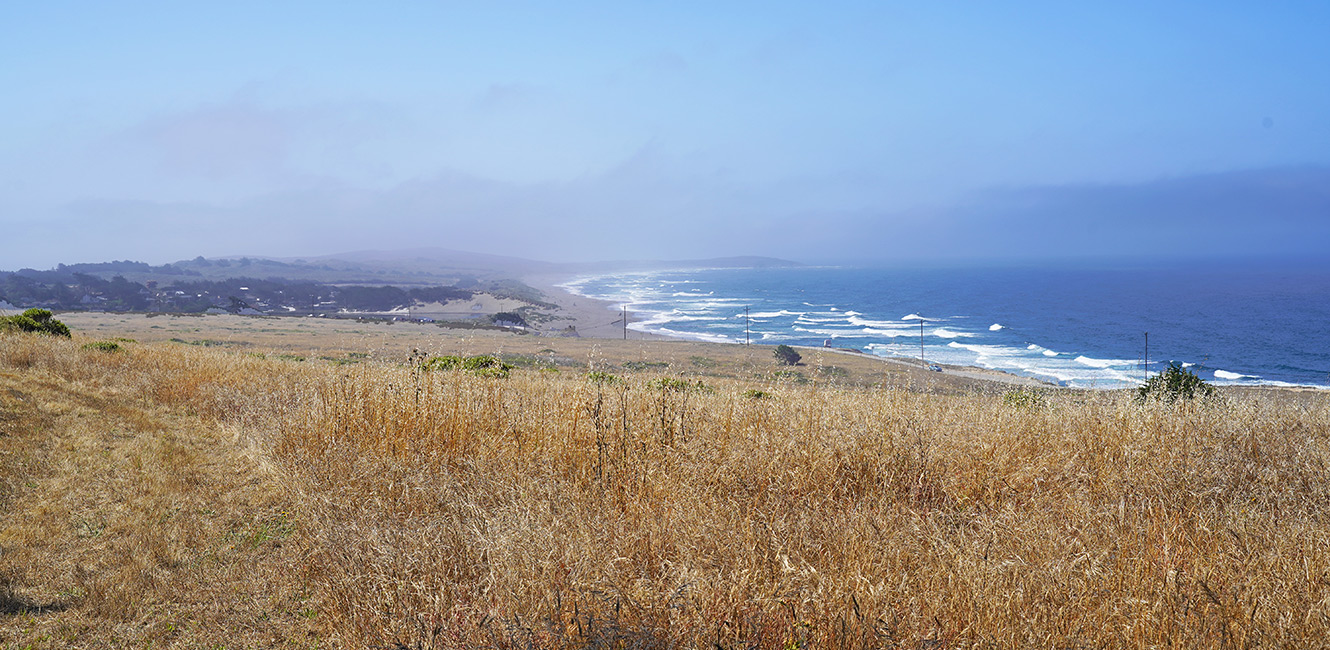 Background
The Carrington Property is located on the Sonoma Coast north of the town of Bodega Bay, adjacent to State Highway One and the Sonoma Coast State Park. The property includes 335 acres of open coastal prairie, rolling hills, remaining elements of a historic dairy ranch, and spectacular views of the coastline and ocean.
Because of its location, scenic vistas, open space, natural resources, and potential for recreational access and trail connections, the property was purchased in 2003 by the Sonoma County Agricultural Preservation and Open Space District (District).
Project Funding
Through a grant provided by the California Coastal Conservancy and other matching funds, the District, LandPaths, and the California Department of Parks and Recreation (State Parks) worked cooperatively to perform site clean-up, secure the existing historic buildings, and begin the planning process for the Property.
The goal is to make the Carrington Property available for public access as soon as possible, consistent with good planning and sound resource management.
California Coastal Trail
Policy makers and coastal managers have long planned for a continuous coastal trail in California. In 1972, Proposition 20 provided that "A hiking, bicycle, and equestrian trail system shall be established along or near the coast" and that "ideally the trail system should be continuous and located near the shoreline." 
The California Coastal Act of 1976 required local jurisdictions to identify an alignment for the California Coastal Trail in their Local Coastal Programs.  In 2001, Senate Bill 908 was passed, which requires the Coastal Conservancy, in consultation with State Parks, the Coastal Commission, and other agencies, to complete the trail. 
The California Coastal Trail (CCT) on the North Coast is planned to be over 40 miles long, connecting Mendocino County with the Russian River, and includes numerous disconnected segments such as the gap between Gualala Point Regional Park and Salt Point State Park. Approximately half of the trail alignment is in public ownership and already developed.
The Carrington Coast Ranch Park & Preserve trails will provide a new segment of the CCT that will connect Salmon Creek State Park to future segments to the north, and finally to the Kortum Trail that provides a connection to Goat Rock State Beach.