Stewarts Point Ranch Coastal Trail - Background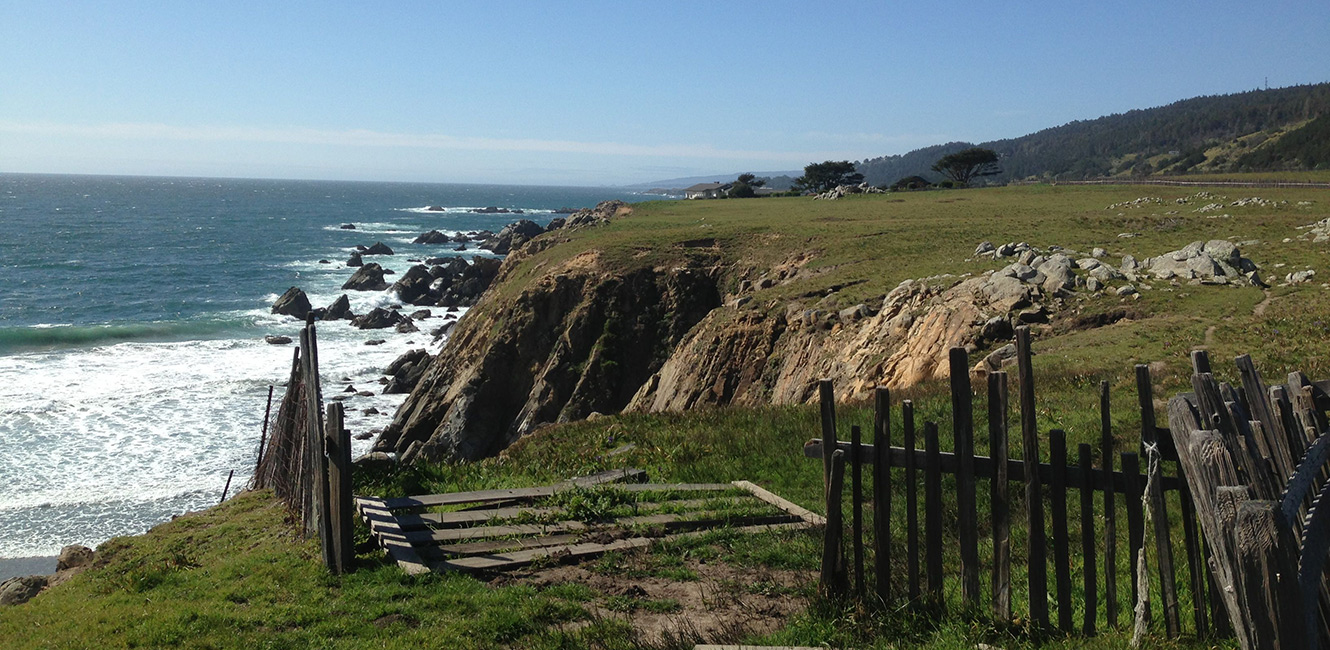 Project Background
The approximately 1-mile Stewarts Point Ranch Coastal Trail is envisioned along the bluffs within the 870-acre Stewarts Point property owned by the Save the Redwoods League. 
The League purchased the historic ranch property, located on both sides of Highway 1 north of Stewarts Point-Skaggs Springs Road, from the Richardson family in 2010.
In 2017, Sonoma County Ag + Open Space worked with the State Coastal Conservancy and the Wildlife Conservation Board to purchase a conservation easement for the property. The transaction included the transfer of the trail easement to Sonoma County Regional Parks and the conveyance of a cultural access easement to the Kashia Band of Pomo Indians. 
These agreements for the property conserve 700 acres of redwood forestland, more than 100 acres of coastal grasslands, and a 1.7-mile stretch of the Gualala River. They also protect scenic and cultural resources, and through the trail development, will provide a new segment of the larger California Coastal Trail, which eventually will link Oregon and Mexico.
Project Funding
Regional Parks and Ag + Open Space will enter into an agreement in which Ag + Open Space will provide funds to help develop the trail and pay for its initial operation and maintenance.