Restoration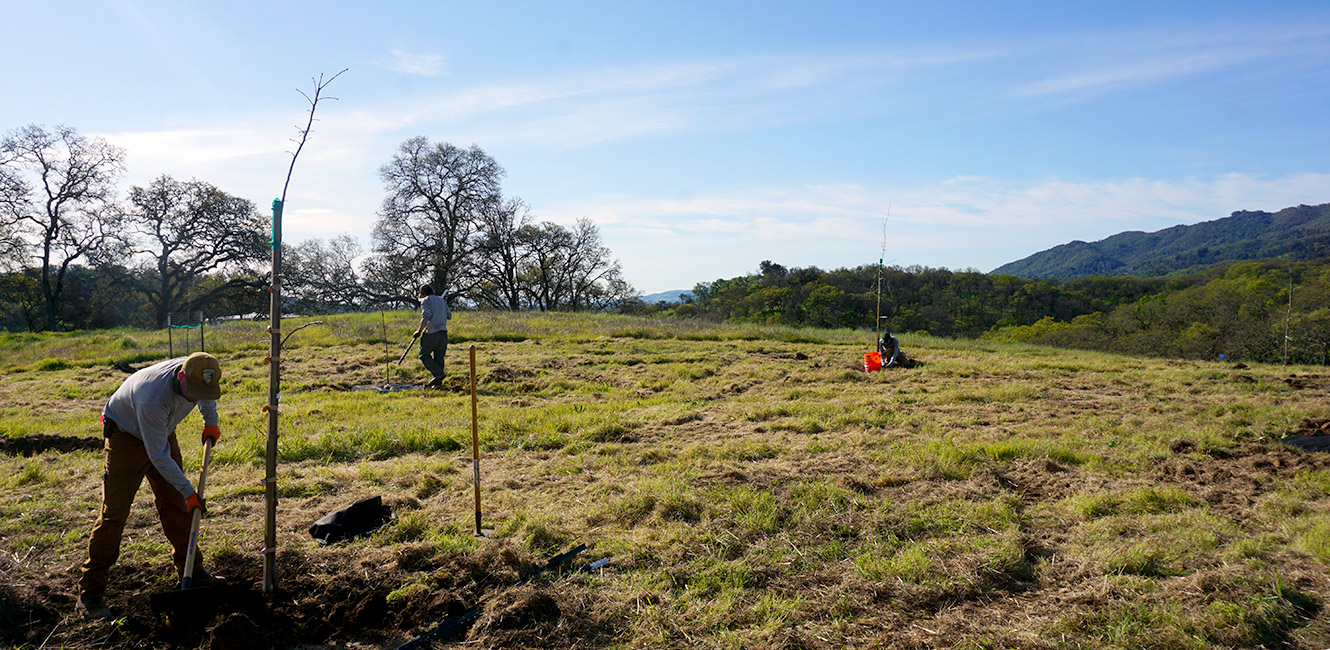 Sonoma County Regional Parks works to enhance the function of our ecosystems through active restoration. We endeavor to "keep our common species common" by planting oaks and other native species iconic to the Sonoma County landscape.
We partner with other conservation organizations to bring students and volunteers into our parks to restore riparian areas and wetlands.
While we often choose to allow parks to recover on their own, at times, after a fire or other disturbance, we actively work to restore an area through active planting. In partnership with FEMA and the California Office of Emergency Services, we are working to restore an area of Hood Mountain Regional Park damaged in 2017.