Summer Camps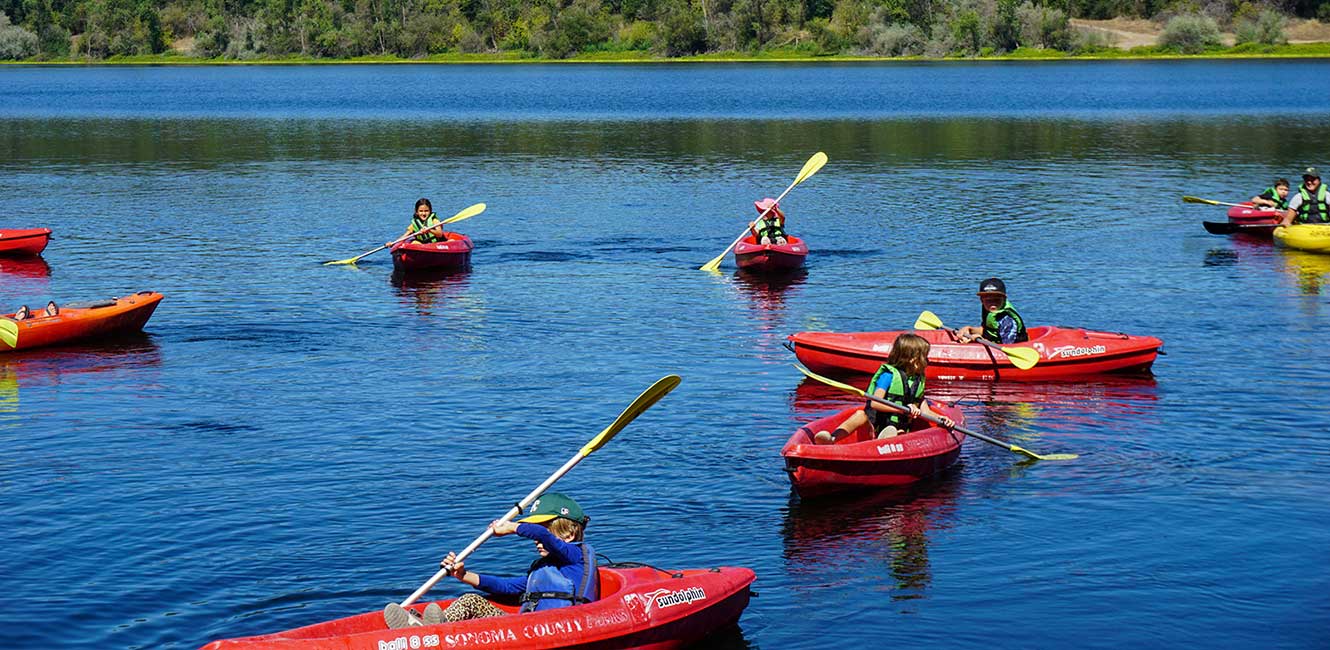 2024 Summer Camps: Registration for the 2024 Summer Camp Season will open late Spring 2024.
2024 Summer Camps
Connect with nature during our Summer Camps at Doran, Ragle Ranch, Riverfront and Spring Lake Regional Parks. Each camp is customized to particular age levels, a central theme, and corresponding activities at that park. Campers will have fun as they participate in a wide range of games, arts and crafts, outdoor recreation, journaling and more. They'll make friends and learn what makes Sonoma County so special.
Families can register for multiple camps at different locations but not for more than one session at the same camp location.
Camperships
Summer Camp camperships are provided to families with significant financial need. Camperships will be given on a first-come first-served basis while funding lasts. Awards are based on the following criteria and are not guaranteed to every applicant:
Completed application
Income eligibility
Complete and submit your application online:
Refunds
Refunds will only be given if the reservation is cancelled one week before the camp begins.