Cabins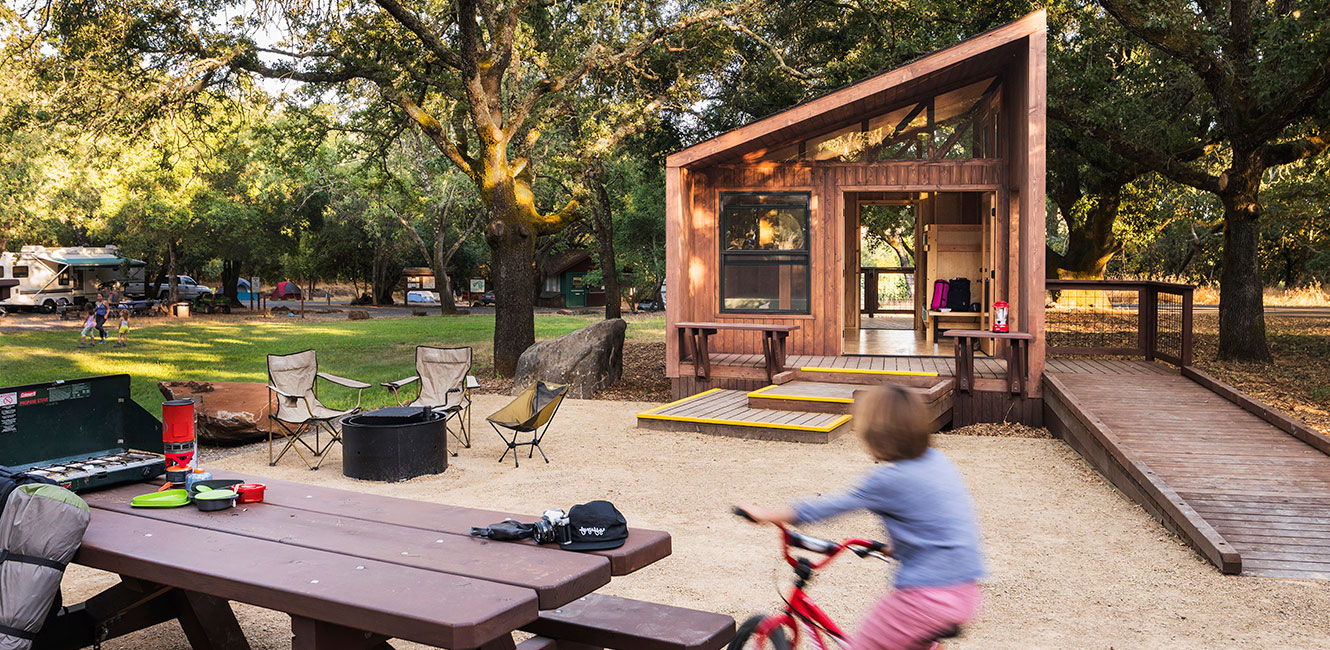 The campground at Spring Lake Regional Park features three sleeping cabins. Each cabin features sleeping platforms with mattresses, decks with seating, porches, a picnic table, a prep table, fire ring, charcoal grill, and food locker. Bring your own bedding and lighting.
Two cabins accommodate four people with a double mattress and a twin bunk bed.
One cabin accommodates six people with three twin bunks.
Each cabin has room for one tent outside, and up to eight people are allowed per cabin site. Pets (with the exception of service animals) are not allowed inside the cabin and porch.
Rates
Rates range from $79-$99 per night, depending on date and season.
Non-refundable reservation fee of $9.50 applies.
Rates include one vehicle. Each additional vehicle is $7 per night.
Cooking is allowed outdoors only. Dogs are not allowed in the cabins.
Cabin rates and occupancy information (PDF: 139 kB)