Environmental Campsites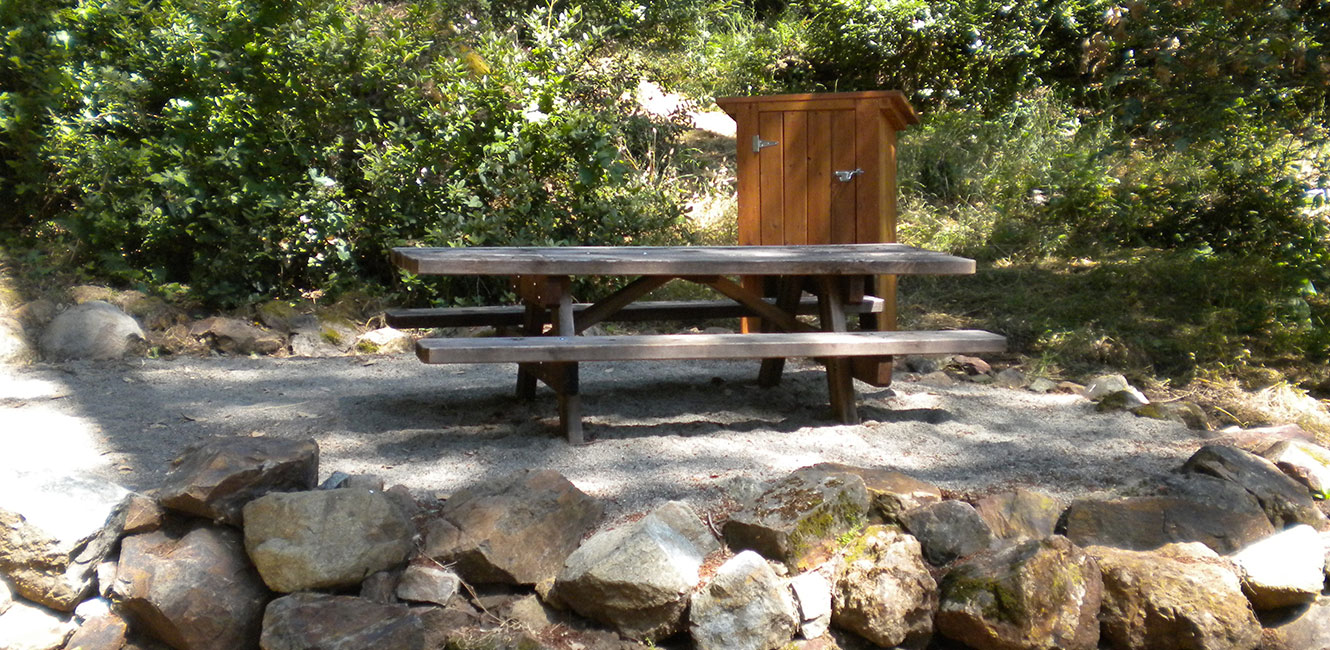 Hood Mountain Regional Park & Open Space Preserve in scenic Sonoma Valley features two environmental campsites at Merganser Pond, reached by hiking approximately 2 miles from the Pythian Road trailhead. The Azalea Creek campsites remain closed.
Reservations are required, and can be made by calling (707) 565-2267. The Merganser Pond campsites are open for reservation on or after May 28, 2022.
Amenities
Each environmental site includes a picnic table and food locker. Pit toilets are nearby.
Potable water or electricity are not available.
Cookstoves are permitted, but campfires and barbecues are not allowed.
Garbage must be packed out.
Rates
$20 per night
Campers may stay up to 10 consecutive nights. Dogs and horses are permitted.