Compare Campgrounds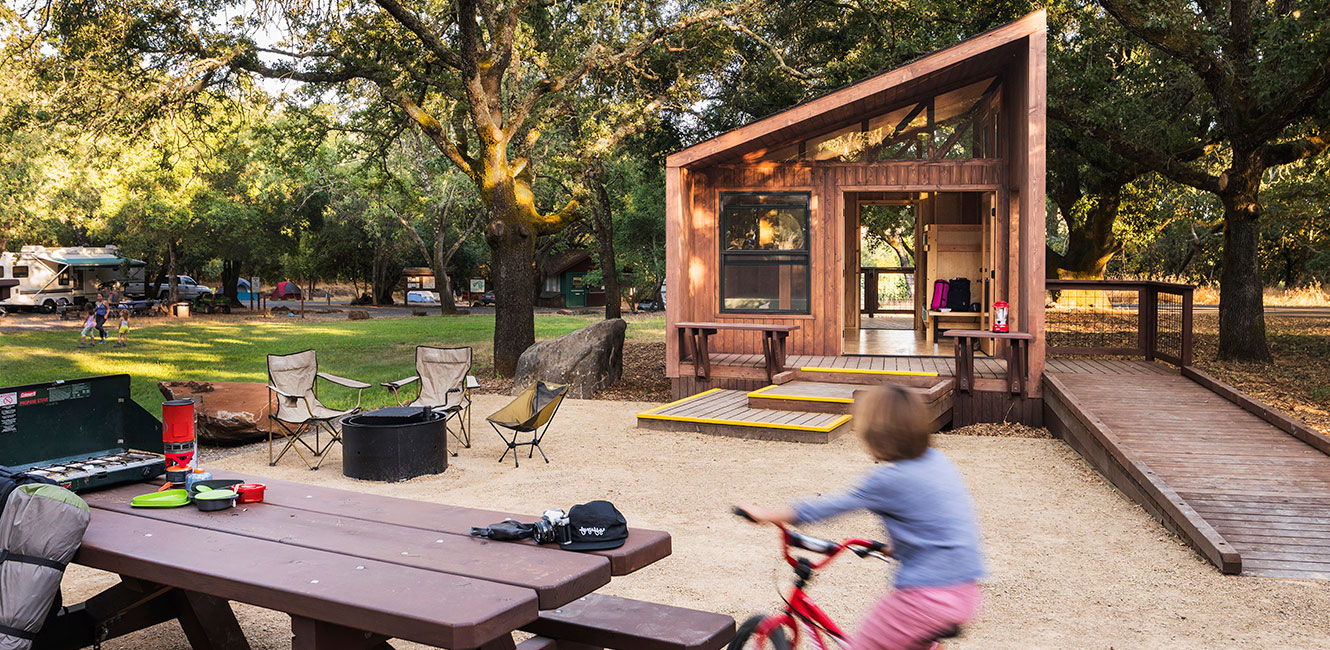 112 Reservable Sites
7 Disabled Accessible Sites
1 Hiker/Bicycle Site **
23 Reservable Sites, Max RV length 24ft
1 Hiker/Bicycle Site **
2 Reservable, Hike-in Environmental Sites
26 Reservable Sites, Max RV length 31ft
1 Disabled Accessible Site
3 Cabins *
1 Reservable Group Site *
3 Pull-Through Sites
20 Reservable Sites, Max RV length 31ft
2 Disabled Accessible Sites
1 Hiker/Bicycle Site **
43 Reservable Sites
2 Disabled Accessible Sites
30 Pull-Through Sites
* Cabins and group sites are disabled accessible.
** Hiker/Bicycle sites are first come, first serve and have a 3-day maximum stay.
Note
Disabled accessible sites and group sites must be reserved by phone. Call (707) 565-2267 between 10 a.m.-3 p.m. Monday-Friday.
All campgrounds except Hood Mountain have dump stations, showers, flush toilets and potable water. Hood Mountain has pit/chemical toilets only and no potable water.
RV hook-ups are not available in any campground.