Wedding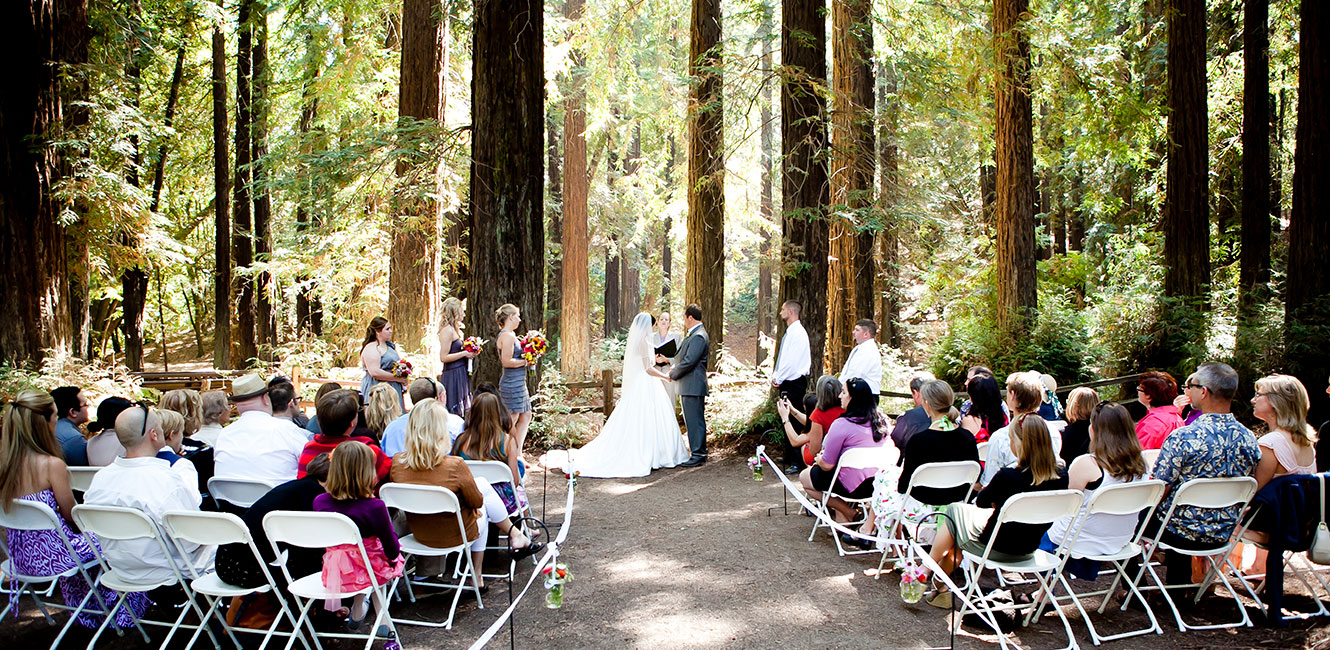 Hold your Wedding in a Sonoma County Regional Park
Beaches. Forests. Rivers. Meadows. Hilltops. The Regional Parks offer beautiful and unique settings for Sonoma County weddings.
Ceremonies
An outdoor wedding can be an inspired choice. Ceremonies in our parks are often intimate, highly personalized affairs and offer some of Wine Country's loveliest backdrops. Tell us about your ideas for marrying in a park, and we'll share the steps involved in reserving your special spot.
Receptions
Not all receptions have to be formal events. Some of our parks have picnic areas and barbecue facilities perfect for your big day.
Rehearsal Dinners
An alfresco dinner in the park is a great way to come together with family and friends. Picnics, catered meals and barbecues are possibilities for a gathering before your wedding.
Learn More
Call (707) 565-2041 between 8 a.m. and 5 p.m. Monday through Friday and ask to speak with a reservations specialist.