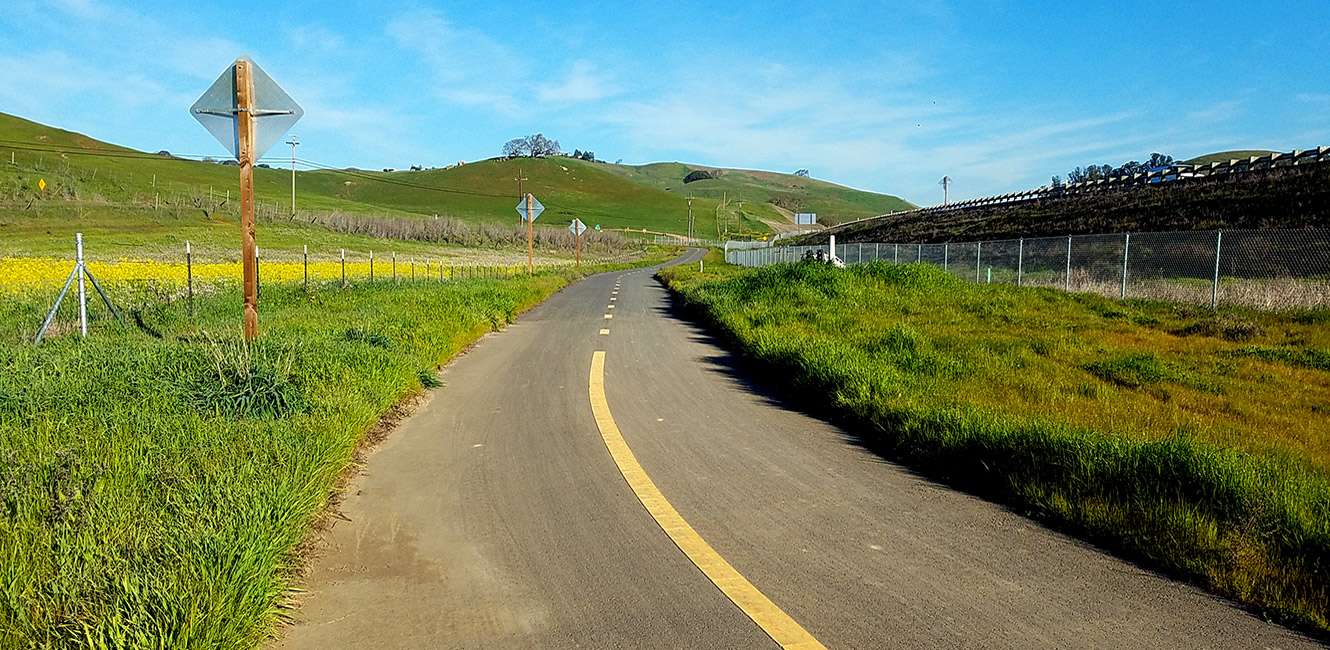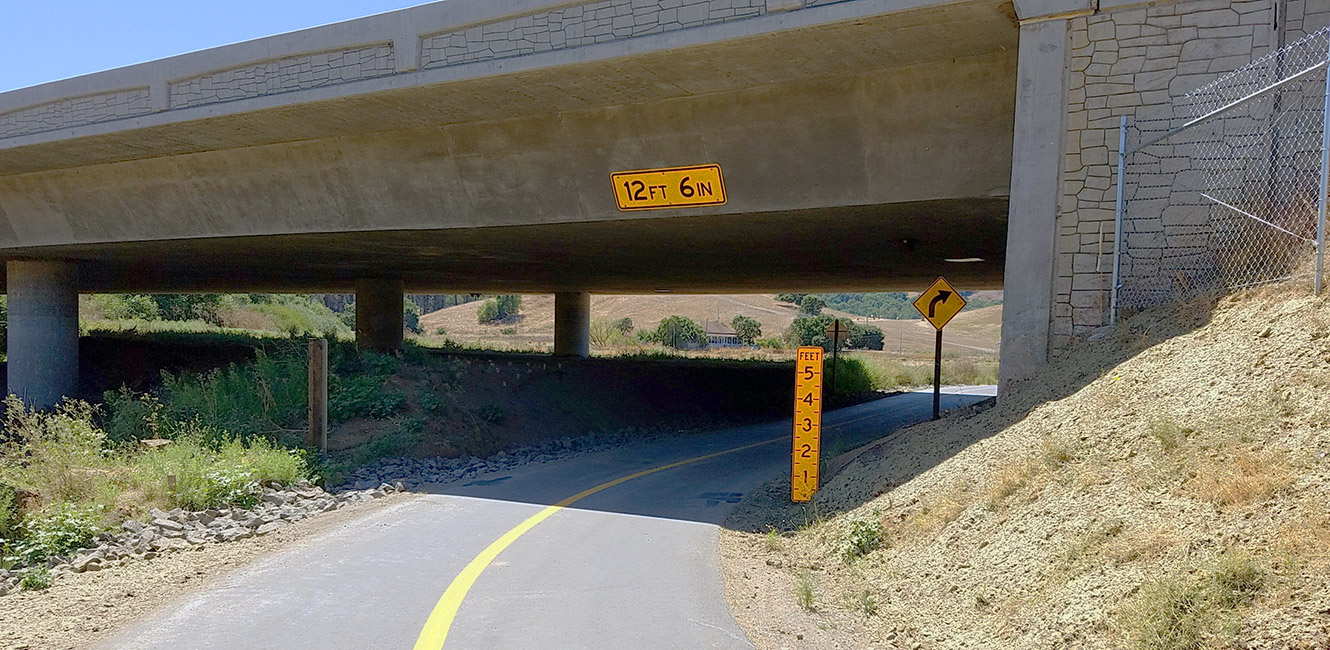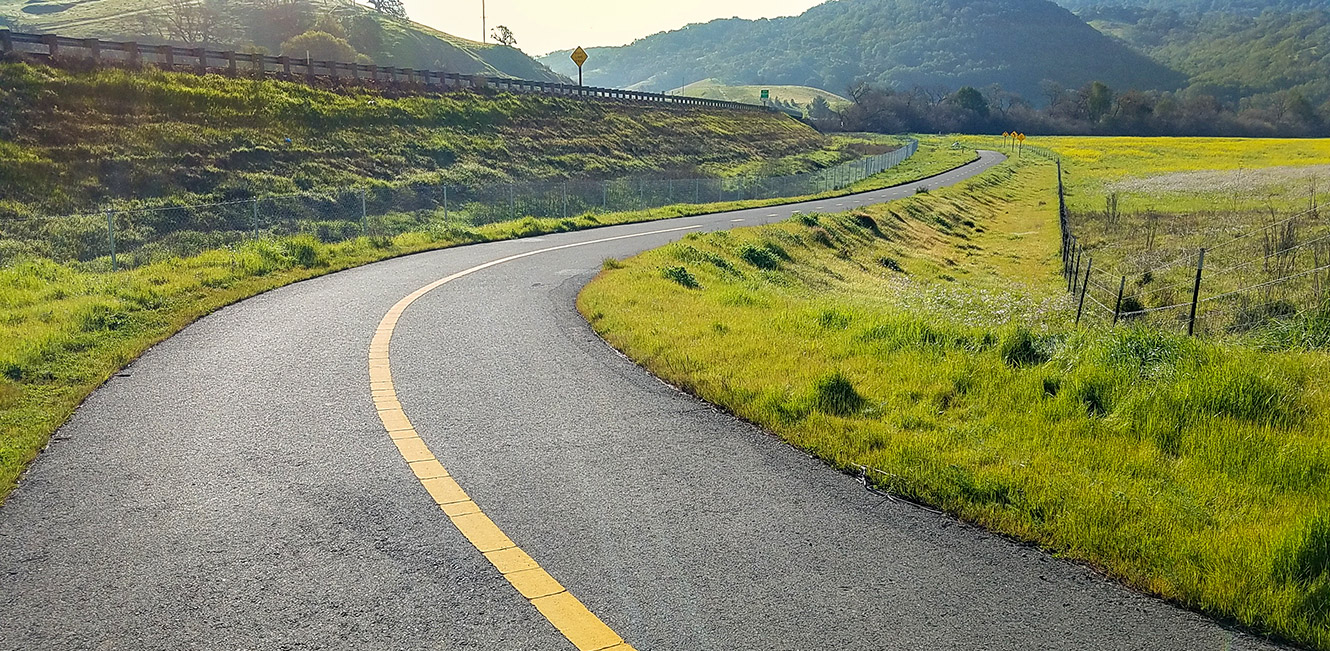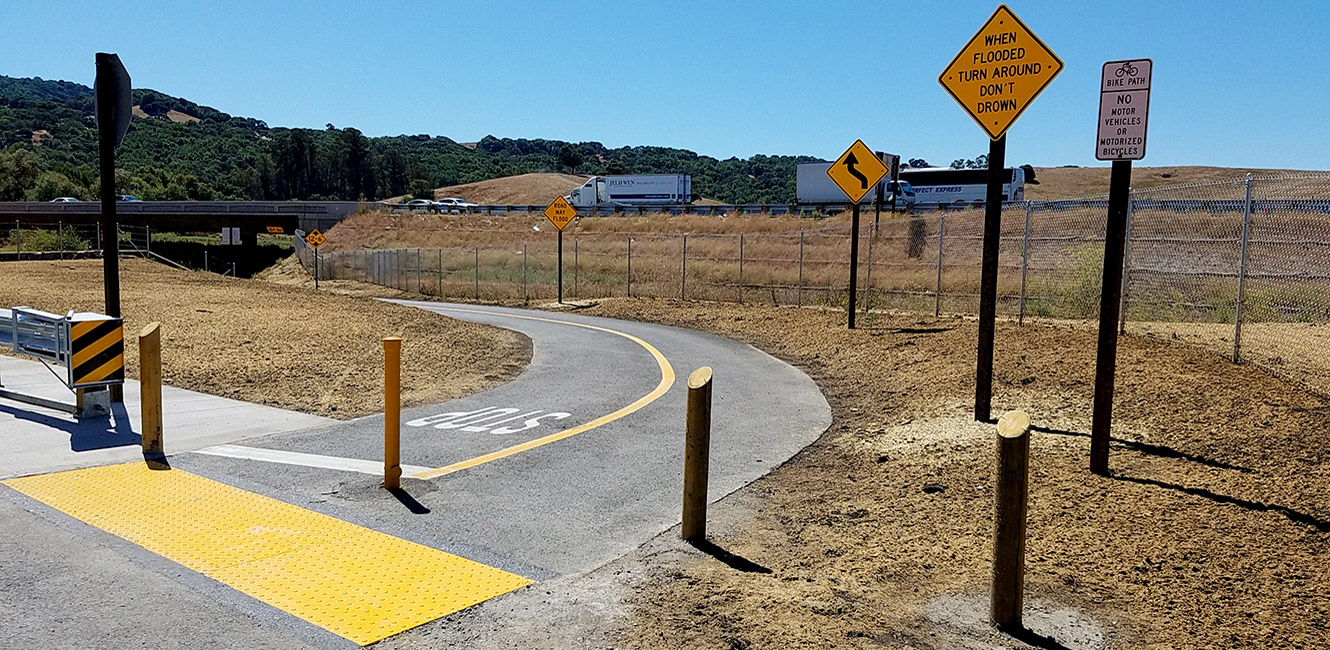 San Antonio Creek Trail
San Antonio Rd, Petaluma, CA 94952
Google Maps™ Directions
Local Weather
Temporary Closure: The San Antonio Creek Trail is closed Mondays through Fridays due to construction through Oct. 15, 2023. Trail is open for public access on Saturdays and Sundays.
San Antonio Creek Trail is a short multi-use, paved trail designed to create a safe connection for bicyclist and pedestrians traveling between Marin and Sonoma counties.
The 1,160 -foot-long Class 1 trail links San Antonio Creek Road to Petaluma Blvd. South, under Highway 101. The trail is not open to vehicle traffic, but San Antonio Creek Road is considered Class 3 bicycle route and Petaluma Blvd. South has Class 2 bicycle lanes meaning cyclists and pedestrians share the road with vehicles.
The trail is subject to closure due to flooding during heavy rainfall.
This trail segment is part of the larger SMART Pathway, managed by the Sonoma-Marin Area Rail Transit (SMART) District. Learn more about the SMART Pathway.